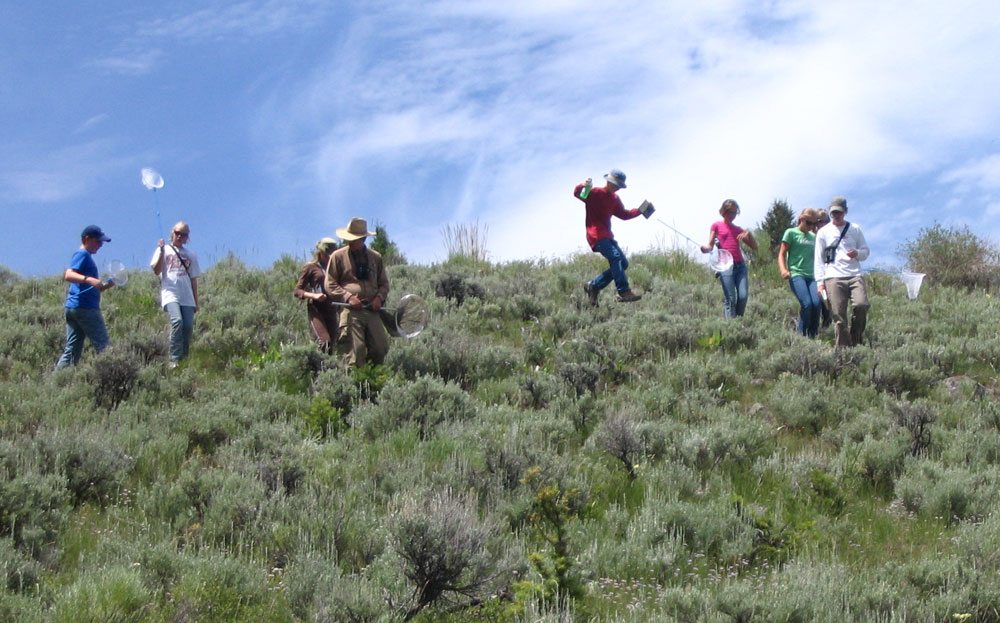 Middle schoolers enjoy activities outdoors with our Discovery Field Trips in the summer months. See below for more information.
Discovery Field Trips
Join other Wyoming middle school students on a great adventure throughout the Greater Yellowstone region. Wouldn't you like to observe wildlife, camp in the forest, learn how to explore nature through art, and make new friends this summer? Participants become scientists, contemplate their role in the natural world, develop leadership skills, and learn to solve complex problems.
Programs are open to students entering 7th, 8th, or 9th grade in the coming fall. All trips depart from the Buffalo Bill Center of the West at 8:30 a.m. We will return the following afternoon at 4:30 p.m. Please pack a lunch for the first day.
To find out more about future Discovery Field Trips, e-mail Emily Buckles or call her at 307-578-4110. The cost for Discovery Field Trips is: Non-members $75 per field trip; members $70 per field trip (scholarships available).
This program is made possible through a grant from the R. Harold Burton Foundation.
---
Field Trips and Expeditions
During the spring and summer, our staff members often lead field trips and expeditions for a personal experience in the wilds of the Greater Yellowstone region. Recent trips have included:
Winter Eagle Watch
Owl Prowl
Sage Grouse "Spring Fling"
Predator Parade
Geology East of Yellowstone
For more information on field expeditions, e-mail Draper Curator Dr. Charles Preston or call 307-578-4078.