The plaster sculpture that serves as the focal point for the Proctor Studio is Alexander Phimister Proctor's cast for his monumental bronze, Rough Rider, 1922. In this work, Proctor memorializes Theodore Roosevelt as the courageous colonel who led the charge up San Juan Hill during the Spanish American War.
Alexander Phimister Proctor was born in Ontario, Canada on September 27, 1860, but grew up in Iowa and Colorado. A truwesterner, Proctor was an avid outdoorsman and hunter, developing a lasting love of the wilderness.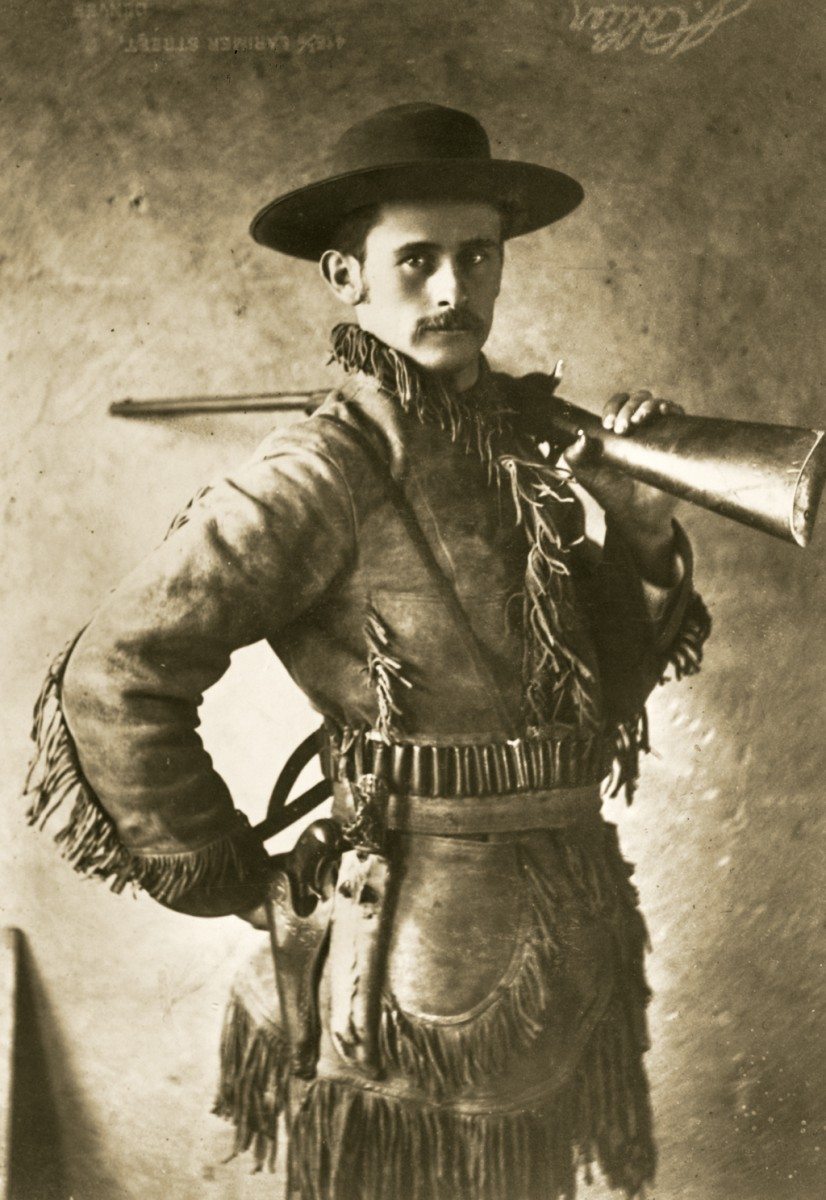 He worked briefly as an engraver in Denver, and then moved to New York City in 1885 to study painting at the National Academy of Design, transferring a year later to the Art Students' League. Deciding to pursue sculpture, Proctor assisted in the studio of John Rogers, a popular artist of the day. Proctor supplemented his education with sketching trips to the Central Park Menagerie, research of animal anatomy through the dissection of specimens, and the study of plaster casts at the American Museum of National History. He gained recognition for his work in 1893 for his life-size sculptures at the World's Columbian Exposition. Proctor briefly went abroad to study in the studios of Paris, and, returning to New York, trained under famous artist Augustus Saint Gaudens, sculpting the horse in Gaudens' renowned Sherman monument. In 1900, Proctor established his own studio in New York, winning numerous commissions. He became one of the leading sculptors of public monuments in the early twentieth century.
In 1893, Proctor was invited to the Boone and Crockett Club's cabin at the Columbian Exposition fairgrounds and there, met Theodore Roosevelt. Proctor stayed in touch with Roosevelt through the years and was asked to complete several sculptures for the State Dining Room. Rough Rider, 1922, was commissioned by Henry Waldo Coe in 1920, one year after Roosevelt's death. To ensure the accuracy of the sculpture, Proctor met with Eleanor Roosevelt, who recounted incidents in Roosevelt's life to give the artist a sense of his character, and lent him his cavalry uniform from the Spanish American War, as well as several photographs.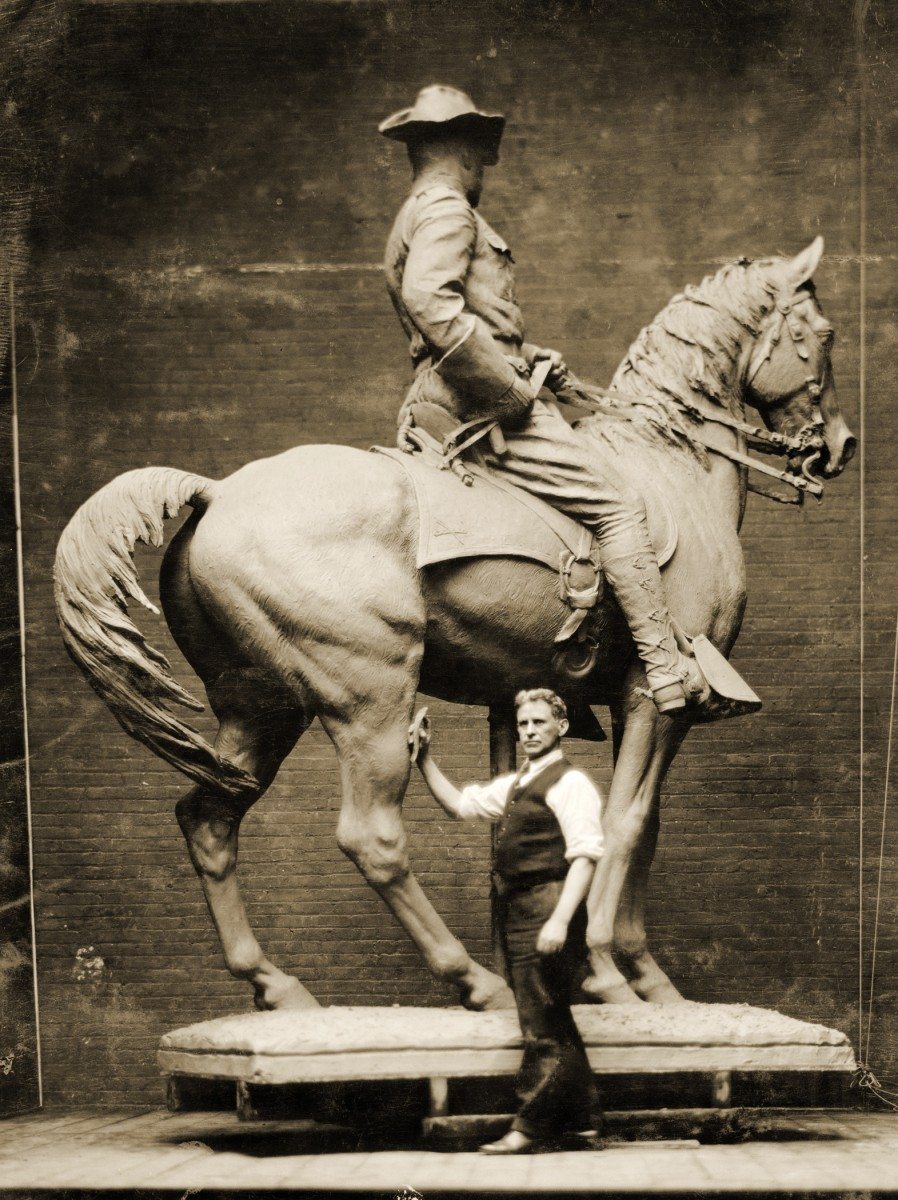 The plaster cast in our gallery has been deconstructed into several sections for display in the studio. The partially assembled sculpture allows visitors to see into the guts of the cast and visualize the weight of the plaster and complexity of the casting process. The original bronze sculpture resides in Portland, Oregon, across from the Portland Art Museum. A second cast of the sculpture was made in 1923 for the Historical Society of North Dakota, in Minot.