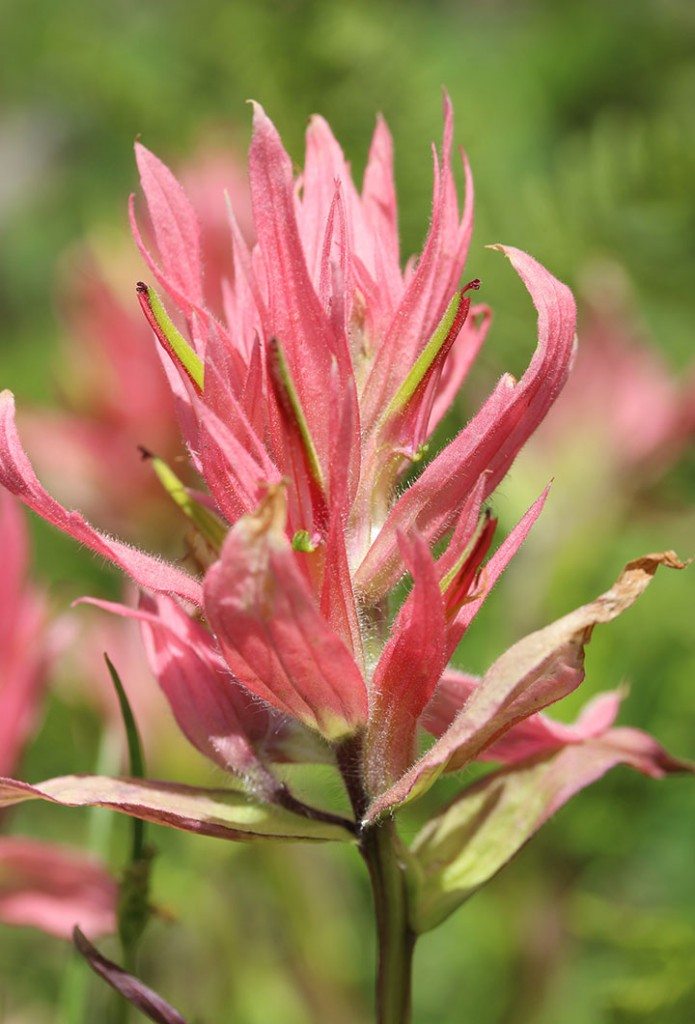 I imagine if I were to ask a sampling of folks who visit Yellowstone National Park what they hope to see before they arrive, and then what their favorite part was after they depart, most would say something about the amazing wildlife, the incredible number and variety of thermal features, or maybe the magnificent landscapes and waterfalls.
Some might have noticed the wildflowers, but I doubt many would rank them as a highlight of their trip.
For me, though, the wildflowers are one of my favorite aspects of the nature of Yellowstone, and one of my favorite subjects for photography. I find them all so interesting, with their variations in color, shape, and height; in the differences amongst the terrain, soil, and moisture that each prefer. And throughout the summer, they change so much—it's fascinating really, the cycle each year. If you're lucky enough to live in the area and visit the park several times over the summer, you see the early summer flowers fade out as the mid-summer flowers begin to bloom, with them in turn yielding the field to others in late summer.
Right now, in early July, the early summer flowers are in bloom—it may seem late to say "early summer," but at the elevation of Yellowstone National Park, this is early; there are still some remnants of the winter's snow up on Sylvan Pass. That's the road I usually take into the Park, as it's the quickest way to get there from Cody. Lucky for me, that road also has an abundance of wildflowers every year, so I often don't even get much farther into the park than that road.
In fact, that's what happened on my two most recent trips into the Park. During the first trip, on June 29, I explored the meadows across from Sedge Bay on Yellowstone Lake, and on July 5 I traveled a bit farther, to Indian Pond and the Storm Point trail. To get an idea where these places are in the park, explore here.
So, without further ado, I thought I would share some of my photos of Yellowstone wildflowers in early summer, taken on these two trips. For a larger view, just click each photo.
Then you might click here to read a second post on Yellowstone's wildflowers. And click here to go back to our main blogs page.