The Buffalo Bill Center of the West's Whitney Western Art Museum has launched a new audio guide for use within the gallery. The free audio tour highlights 25 works of art, including paintings and sculpture—both historic and contemporary works—that represent the various themes of the American West found throughout the Whitney Museum.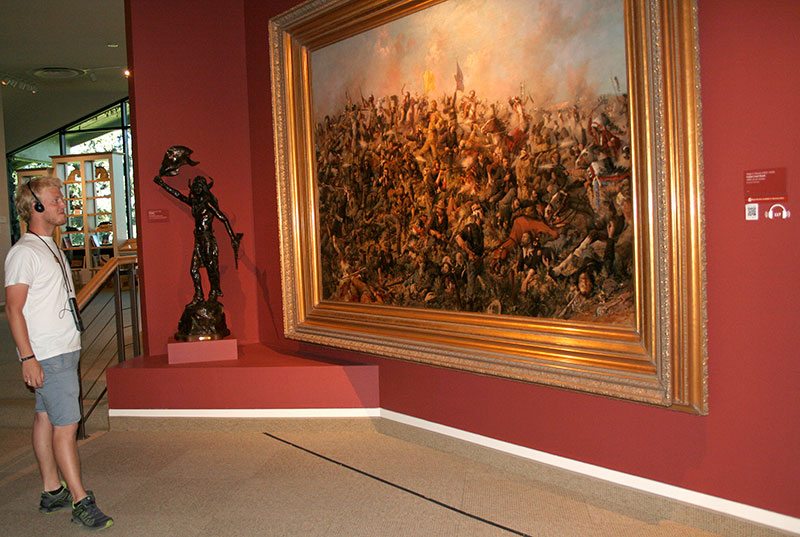 "The art audio guide is a great way for our guests to enhance their visit with insider information, direct from the art experts," says Mindy Besaw, the Margaret and Dick Scarlett Curator of Western American Art for the Whitney. "It's like having a personal guided tour of the gallery."
Besaw herself is one of the "guides" on the tour, along with Peter Hassrick, Director Emeritus and Senior Scholar for the Center of the West. At each stop throughout the tour, Besaw and Hassrick provide engaging commentary about the work of art, the times in which it was created, and how it fits in with the broad spectrum of western American art. At certain stops, the guide provides additional imagery of complementary works, or audio/video clips of artists in the collection.
"Those who take the audio tour will come away with a deeper appreciation of the West's central role in American history and art history," notes Besaw. Some of the stops along the tour showcase works by well-known favorites Frederic Remington and Charles Russell, works depicting the features of nearby Yellowstone National Park, and two vividly contrasting views of the Battle of Little Bighorn painted nearly one hundred years apart.
For its inaugural year, the audio guide is free with paid admission to the Center of the West. Produced by Acoustiguide, the development of the audio tour was made possible through generous support and funding provided by Carlene Lebous and Harris Haston. The guides are available for pick up and drop off at the summer Tour Guide desk in the Center's hub, or main lobby.
For more information on the Whitney Western Art Museum, visit centerofthewest.org/our-museums/western-art.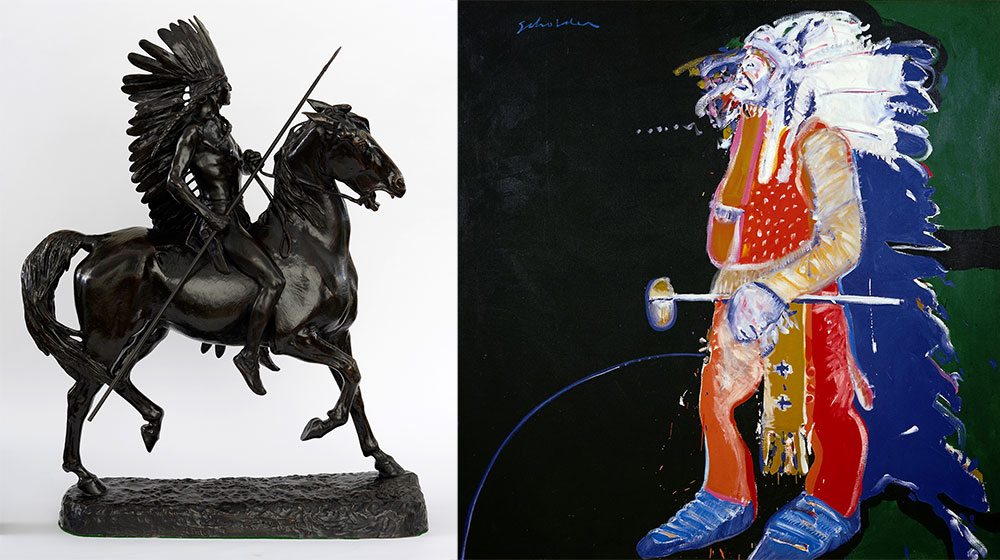 ---
Since 1917, the award-winning Buffalo Bill Center of the West in Cody, Wyoming, has devoted itself to sharing the story of the authentic American West. The Center is an affiliate of the Smithsonian Institution. For additional information, visit centerofthewest.org or the Center's Facebook page.