Originally featured in Points West in Summer 2009
Alexander Phimister Proctor's Indian Warrior sculpture
Alexander Phimister Proctor is recognized as a skilled animal sculptor and leader in monumental sculpture on western themes. Indian Warrior, while not monumental in scale, attracted international attention after it was awarded a gold medal for sculpture at the Paris Universal Exposition in 1900.
Proctor portrayed the Indian warrior in a heroic pose, mounted on horseback as military leaders have traditionally been depicted. To accurately capture the anatomy of the horse, Proctor studied a horse owned by a friend in New York, and gave the horse qualities of elegance and dignity—worthy of the warrior's mount. Proctor traveled to the Blackfeet reservation in Montana to research Indian subjects. Although Weasel Head, a Blackfeet, served as the final model for this figure, the sculpture is not a specific portrait. Proctor created an idealized image of the Indian as a proud and noble warrior.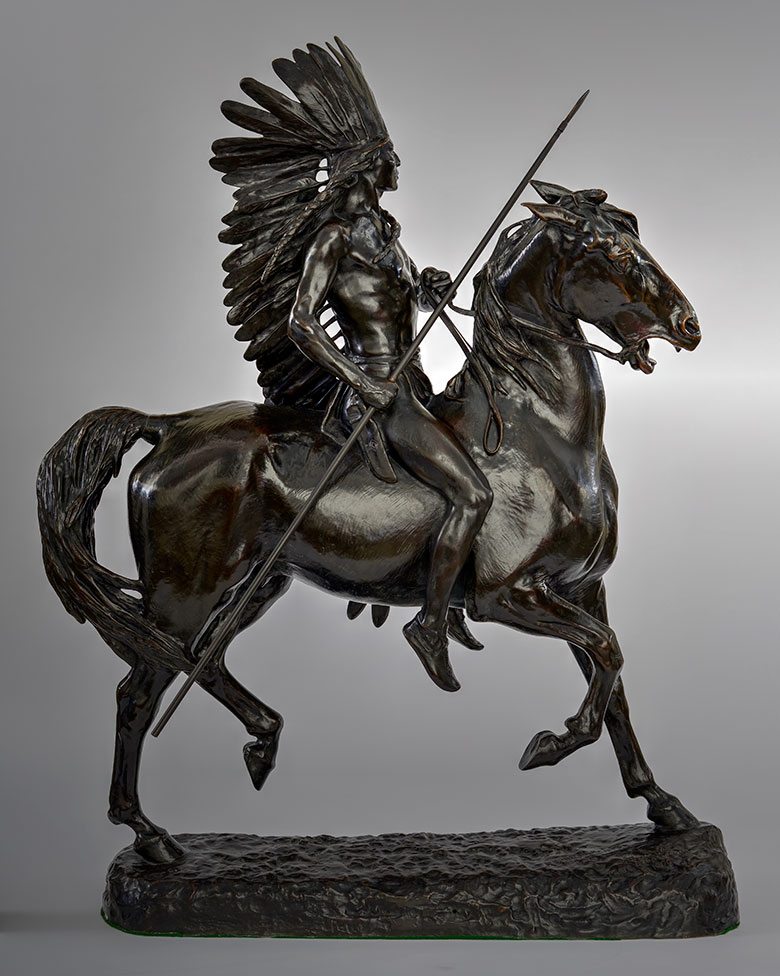 Visitors to the Whitney Western Art Museum can see many more sculptures by Proctor and learn about the artist's working process in the re-created Proctor studio.
Alexander Phimister Proctor (1860 – 1950). Indian Warrior, modeled 1898, cast 1900 – 1902. Bronze, 38.625 x 30.5 x 10.5 inches. Gift of A. Phimister Proctor Museum with special thanks to Sandy and Sally Church. 4.08.2
Post 059