What Guns Are Missing from the Cody Firearms Museum's iconic gun fan?
The large gun fan is iconic to the Cody Firearms Museum. For the next few years before the reinstallation, we wanted to keep it structurally similar yet give it a facelift. With so many firearm types used in the American West, it's difficult to cover everything. In the gun fan, you see Hawken, Spencer, Sharps, Henry, and Winchester rifles as well as Colt Single Action revolvers.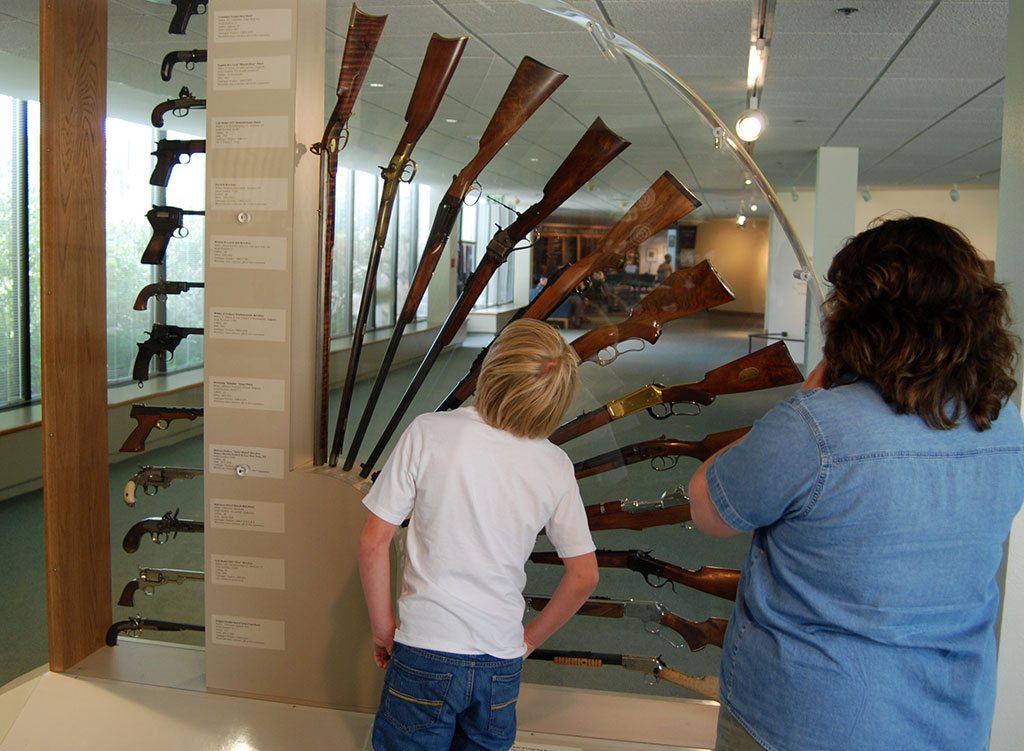 But what guns are not here? Other popular ones of the West include Remingtons, Smith & Wessons, Merwin Hulberts, and many more! You will encounter all of these as you wander the Cody Firearms Museum.
American Heroes Channel – Top Guns of the Wild West
Double Barrel Shotgun
Smith & Wesson
Merwin Hulbert