Originally featured in Points West magazine in Spring 2009
Gold nuggets and gold dust in leather pouch
In the late nineteenth century, America experienced an economic crisis not unlike today's financial woes. After the Panic of 1893 and the Panic of 1896—the height of a series of financial recessions and bank failures in the 1890s—widespread unemployment left hundreds of people without jobs. Many, who felt they had nothing to lose, headed north to try their luck in the gold fields of the Yukon Territory in Canada.
The Klondike Gold Rush (also called the Yukon Gold Rush or Alaska Gold Rush) began when gold was discovered along the Klondike River near Dawson City, Yukon Territory, Canada, in late summer 1896. Soon word spread to area mining camps about the find, and news reached the United States in July 1897. As eager prospectors "rushed" to the Klondike, it's estimated that the population there may have reached 40,000, causing some to fear a famine.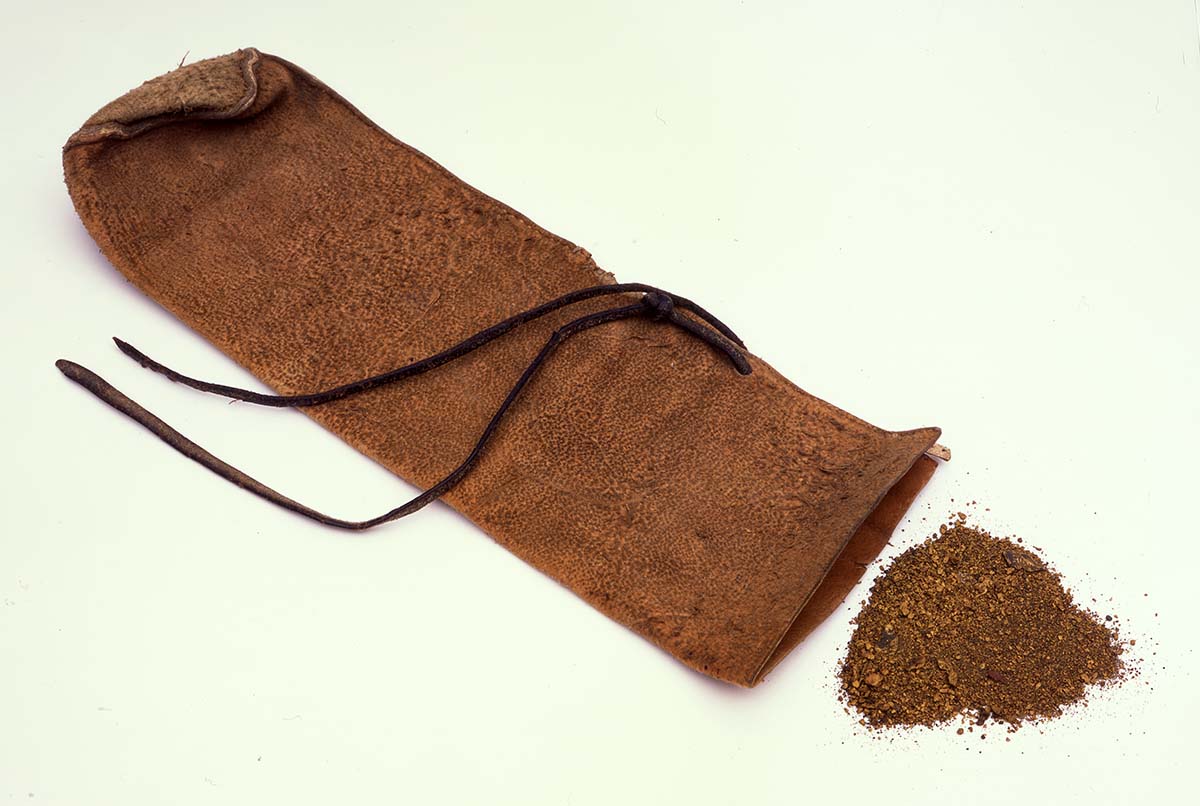 Pictured here is 1.425 ounces of Klondike gold nuggets and gold dust in its original moose-hide poke. In total, about 12.5 million ounces of gold have been taken from the Klondike area in the century since its discovery, according to History of Mining in Yukon. Clearly, as happens throughout history, the geologic forces of time on the land provide sustenance for those living on its surface.
Gold nuggets and dust. Gift of Forrest and Peggy Fenn. DRA.101.1
Post 077