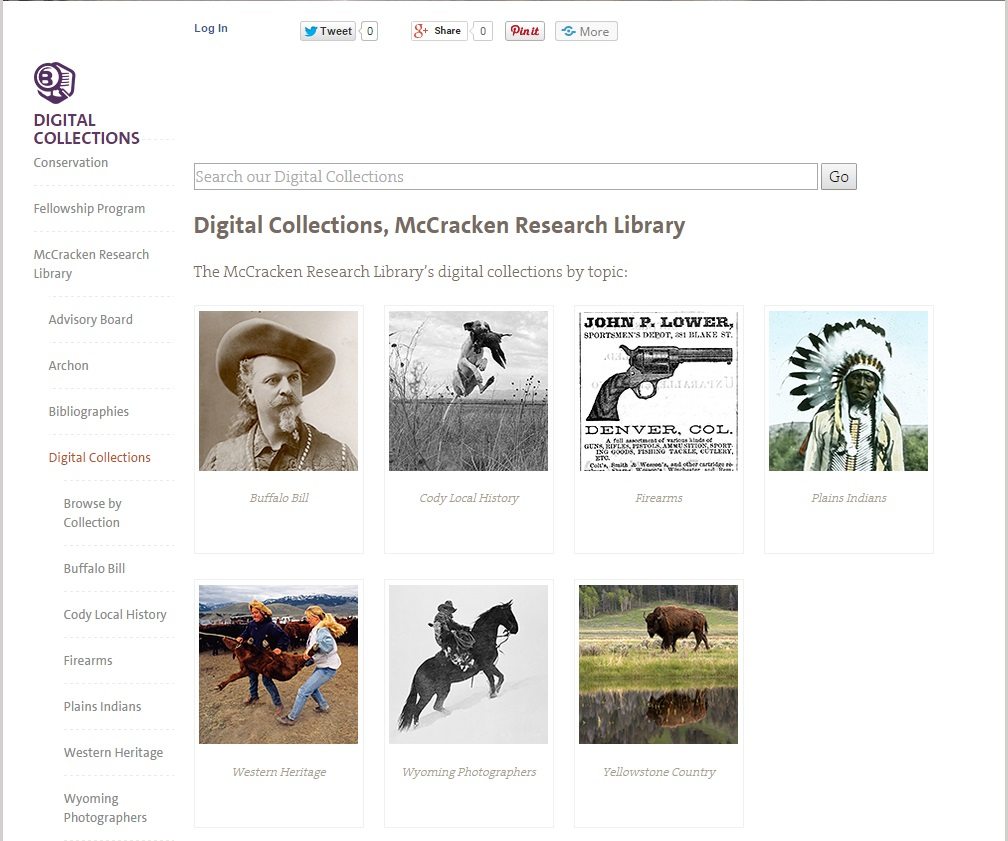 Our Digital Collections page is newly updated with links for collections our interns and staff are adding to the site.
Check it out at: centerofthewest.org/research/mccracken-research-library/digital-collections.
We now have several options for browsing and searching the collections based on subject matter, or a specific collection. These collections consists of our archival collection holdings in the main subject areas for our institution. These include Native Americans and Plains Indian peoples, the Greater Yellowstone Ecosystem, Western Art, William F. "Buffalo Bill" Cody, and Firearms.
As always, if there are specific collections, or topics you want to see more of, please let us know by e-mail at [email protected], or by phone at 307-578-4059.  You can view our Collections List and Finding Guides at: centerofthewest.libraryhost.com/index.php?p=collections/collections&char=%23.  Our finding guides are constantly being updated, but if you are looking for something specific that you cannot find, please contact us and we will help you as best we can.
So many exciting changes are under way, so stay tuned!