Originally featured in Points West magazine in Fall 2009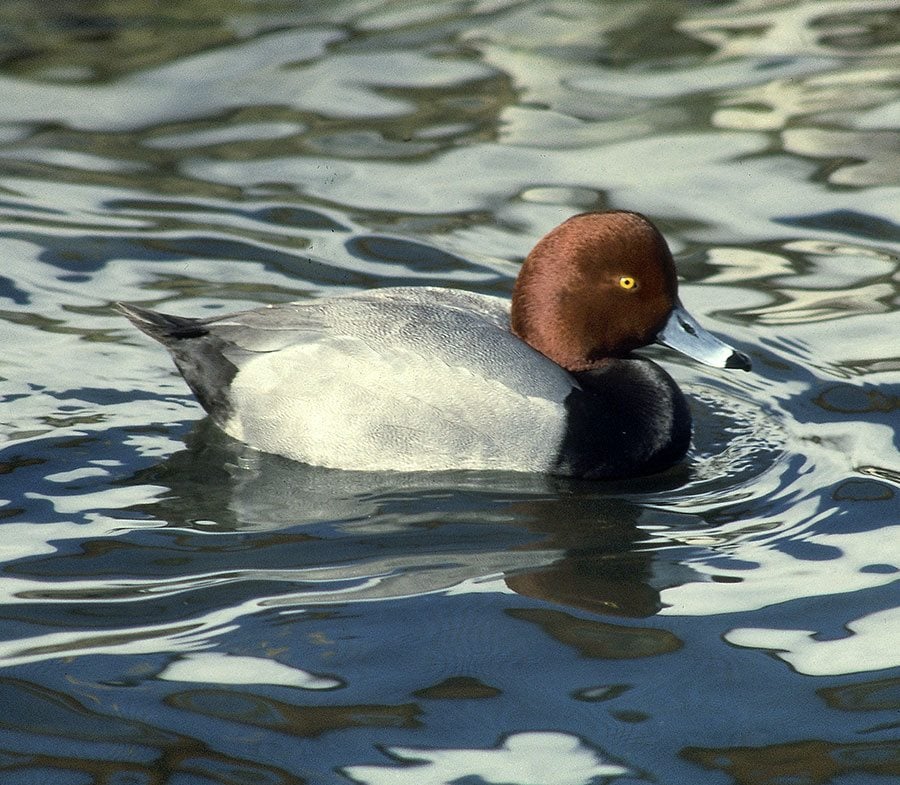 Gabby Barrus's photograph of a red-headed duck, and Barrus
For wildlife aficionados in northwest Wyoming, the name Gabby Barrus is synonymous with outdoor photos. In March 2005, his family generously donated his photographic collection to the Buffalo Bill Center of the West. It consists of more than 3,000 color slides and features images of most of the wildlife species of northwest Wyoming, as well as hunting and outfitting parties near the region.
Barrus was a gifted amateur who devoted a great deal of free time and his retired years to capturing images of our state's spectacular trophy animals.
In 2007, the McCracken Research Library received a federal grant from the Institute of Museum and Library Services (IMLS). With this funding, five archival photography collections, including the Gabby Barrus collection, are being digitized. Eventually, the digital images will be available for worldwide use through the center's website. IMLS is an independent grant-making agency of the federal government, whose mission is to lead the effort to create and sustain a "nation of learners." This was the only Museums for America grant awarded in the state of Wyoming in 2007.
Red-headed duck and Gabby Barrus. Gabby Barrus Collection. Gift of the Barrus Family, Marj, Mick, Jim and Page Barrus. SL.301.11 .74 and SL.301.16.93
Post 096