Please note: Herbert Houze was named Curator Emeritus in 2016; he passed away in 2019.
The Buffalo Bill Center of the West in Cody, Wyoming, has named Herbert G. Houze Curator Emeritus of the Winchester Arms Collection and the Cody Firearms Museum at the Center. Recognized internationally as one of the world's leading arms historians, Houze once served as Curator of the Center's Winchester Arms Museum. He was at the helm when it became the Cody Firearms Museum in 1991 and reopened in a new wing of the Center.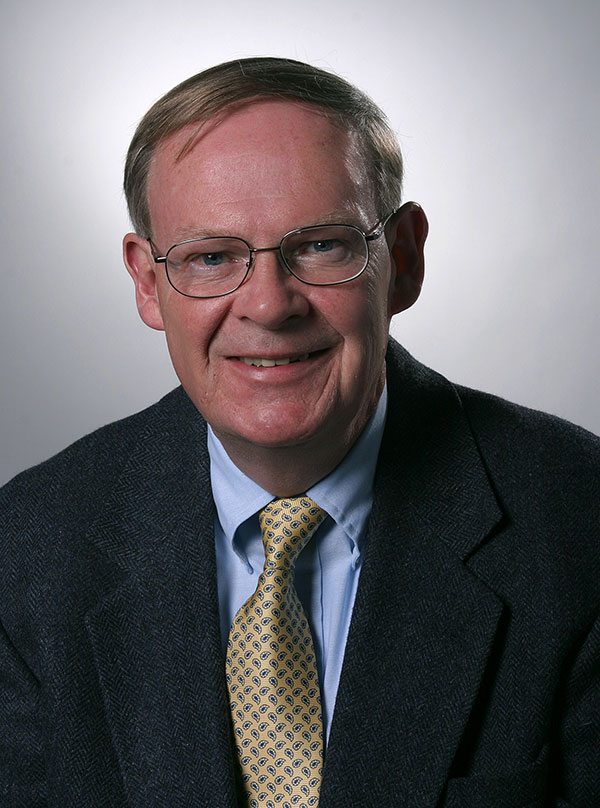 "Herb Houze is a well-known scholar in the field of firearms and has published widely on the subject," says Bruce Eldredge, the Center of the West's Executive Director and CEO. "It is a pleasure to have Herb continue his work with the Center and the Cody Firearms Museum by accepting this honored position."
Throughout his career, Houze has worked as curator or visiting curator to four major collections, most notably the Winchester Arms Collection and the Elizabeth Hart Jarvis Collection at the Wadsworth Atheneum Museum of Art in Hartford, Connecticut. A sought-after lecturer and writer, his many articles have provided insights into the history of both American and European firearms.
"I am absolutely delighted in having been named Curator Emeritus and I look forward to my renewed association with the Cody Firearms Museum," says Houze. "Hopefully, I will be able to materially contribute to its growth as an institution and research source."
Ashley Hlebinsky, current Robert W. Woodruff Curator of the Cody Firearms Museum, is pleased with Houze's appointment as Curator Emeritus. "As we embark on a full-scale renovation of the Firearms Museum over the next five years," she says, "I welcome the opportunity to call upon such a prestigious scholar to assist with the project, especially since Herb helped build the original Cody Firearms Museum."
Many of Houze's books and monographs have become essential references in the field of firearms, and contributed to his stature as a noted firearms scholar. Eldredge concludes, "We look forward to seeking his advice and counsel on firearms scholarship in the future."
Houze's most recent books include Samuel Colt: Arms Art & Invention (Yale University Press, 2006), Arming the West (Andrew Mowbray, Inc., 2007), and Colt Factory Engravers of the Nineteenth Century (Mowbray, 2012). His latest, Nicolas Noel Boutet: The Manufacture & Distribution of Armes de Luxe during the First French Republic 1794 – 1804, is scheduled for publication this fall. For more information on the Cody Firearms Museum, visit centerofthewest.org/our-museums/firearms.