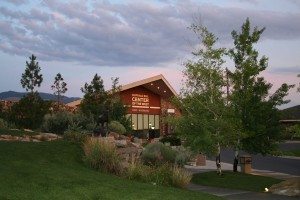 Looking for a highlights tour? Look no farther!
The Buffalo Bill Center of the West is the home of five world-class museums that celebrate the Spirit of the American West. Each museum explores a different aspect of the West through its artifacts, interactive displays, art, and exhibits.
If you have limited time or simply crave some direction as you explore the vast space, this tour calls attention to several—but of course not all—of the Center of the West's highlights. Enjoy your journey!
CLICK HERE for a map of the Center with these highlights marked.
Map key:
★ Highlight: These must-see items are important to the story of the American West.
♥ Staff Favorite: Selected members of our staff chose these "favorite" objects.
Click the thumbnail image for a larger view of each object.