Thomas Moran was one of the artist documenting the expansion to the West. He was on the first formal expedition in 1871 to Yellowstone country to document the geological wonders of the area.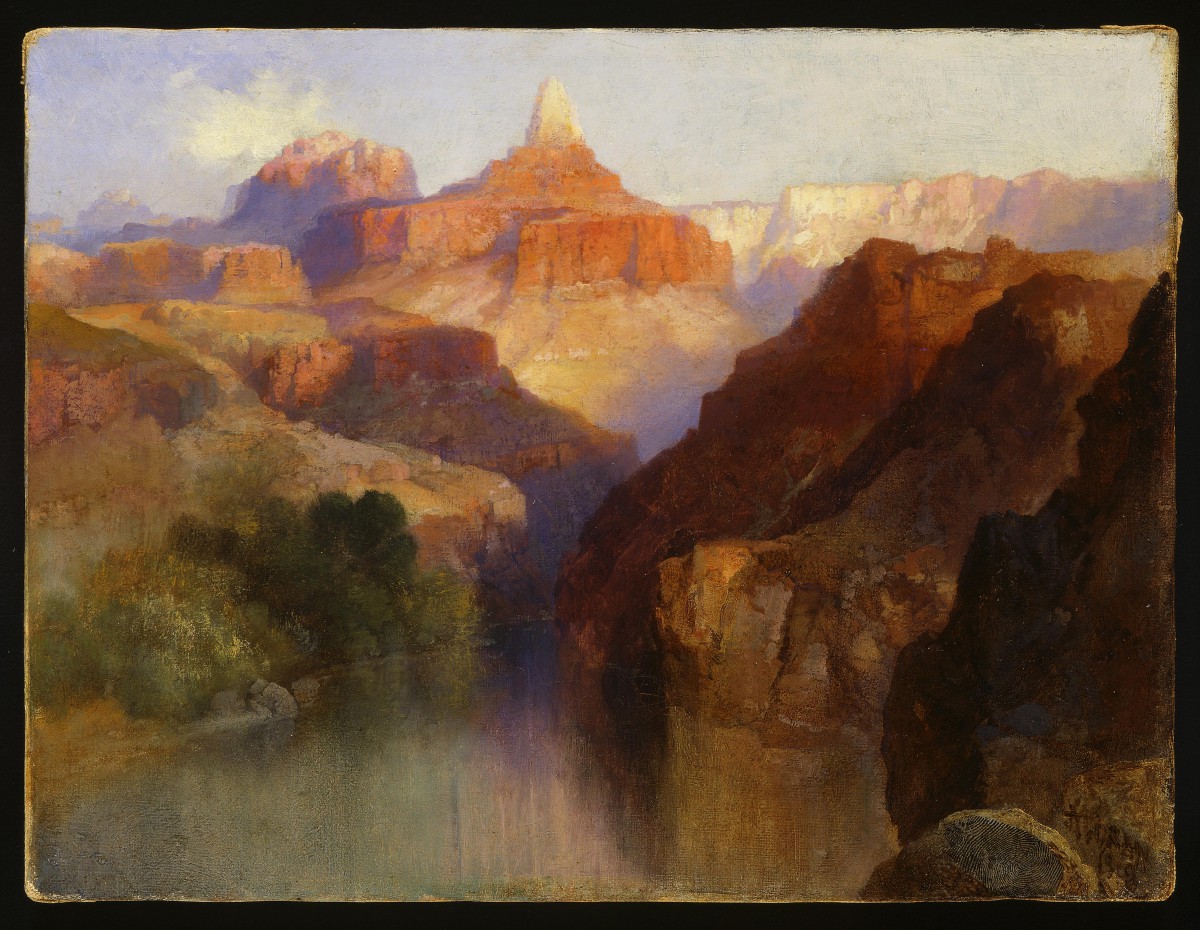 He would raft down the Colorado River and during resting periods sketched on the shores. Moran would then bring the sketches back to his studio and worked them up to more formal, polished paintings.
It was Moran's depictions of Yellowstone and later of other natural places in the West that helped influence lawmakers in Washington to set aside Yellowstone as the very first national park.
Zoroaster Peak depicts Moran's longevity. He was in his 80s when he painted it. Zoroaster Peak features Moran's trademark monogram. The monogram is TYM. Those letters stand for Thomas Yellowstone and showed how he really claimed Yellowstone as his artistic ground. Alongside the monogram, Moran included his fingerprint, the long, slender thumbprint just below is monogram was an early attempt at verification and authentication.
Museum Minute is a series co-produced with Wyoming Public Media (WPM). A new minute can be heard every Thursday morning at 7:30 a.m. on WPM.