At the turn of the century, ethnologists and anthropologists were trying to collect objects from different Plains Indian cultures, since they believed the cultures would not survive. The "laundry list," as it was referred to, attempted to collect everything special and unique from the disappearing cultures. This usually included fancier items like beaded clothing, since they were considered to be more aesthetically pleasing.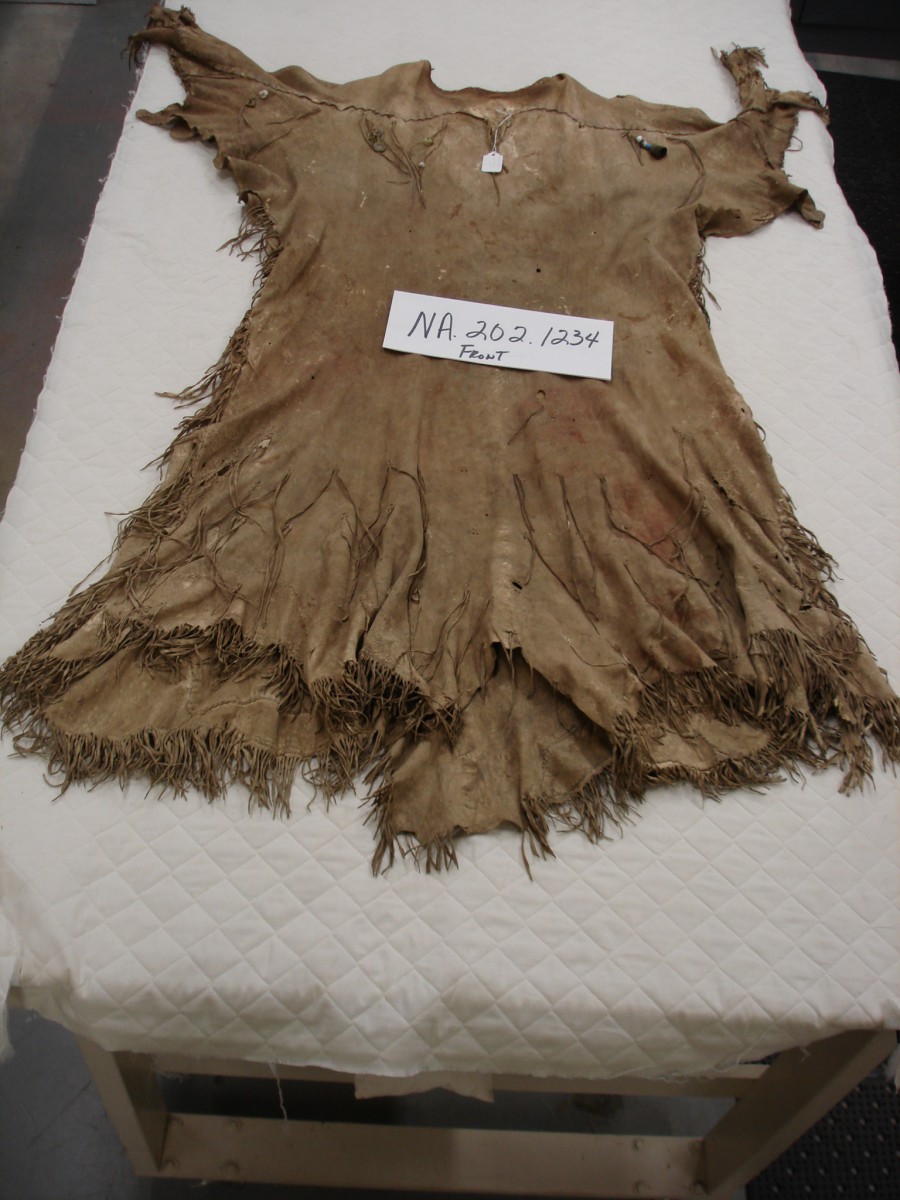 However, this type of collecting ignores the practical. Rebecca West, the curator of the Plains Indian Museum, used an everyday dress as an example.
"If you think about it, somebody is going to wear an everyday dress until it wears out and then perhaps the different pieces of hide might be made into something else. Those types of dresses were basically used up or used until they fell apart," she said.
Those type of dresses weren't considered to be as special to many collectors of museums, but West said these practical objects show a really important aspect of everyday life. A garment such as an everyday dress shows how people lived and worked.
Plus, West said, the specific dress the Plains Indian Museum acquired was clearly personal to somebody.
"…which is evidence from shells and the thimble and the different small pieces of adornment that are on the chest. But there's also a lot of stain and show of wear that somebody really did use this dress," said West.
This dress is most likely from the Northern Plains circa the 1860s. It's one of the few everyday dresses in the museum's collection.
Museum Minute was a series co-produced with Wyoming Public Media (WPM).