Josh Elliot is a Montana born and raised artist of Western landscape. Karen McWhorter, the curator of the Whitney Western Art Museum, said Elliot's landscapes like the painting depicts the bright blue expansive skies in the West, without hiding the modern world.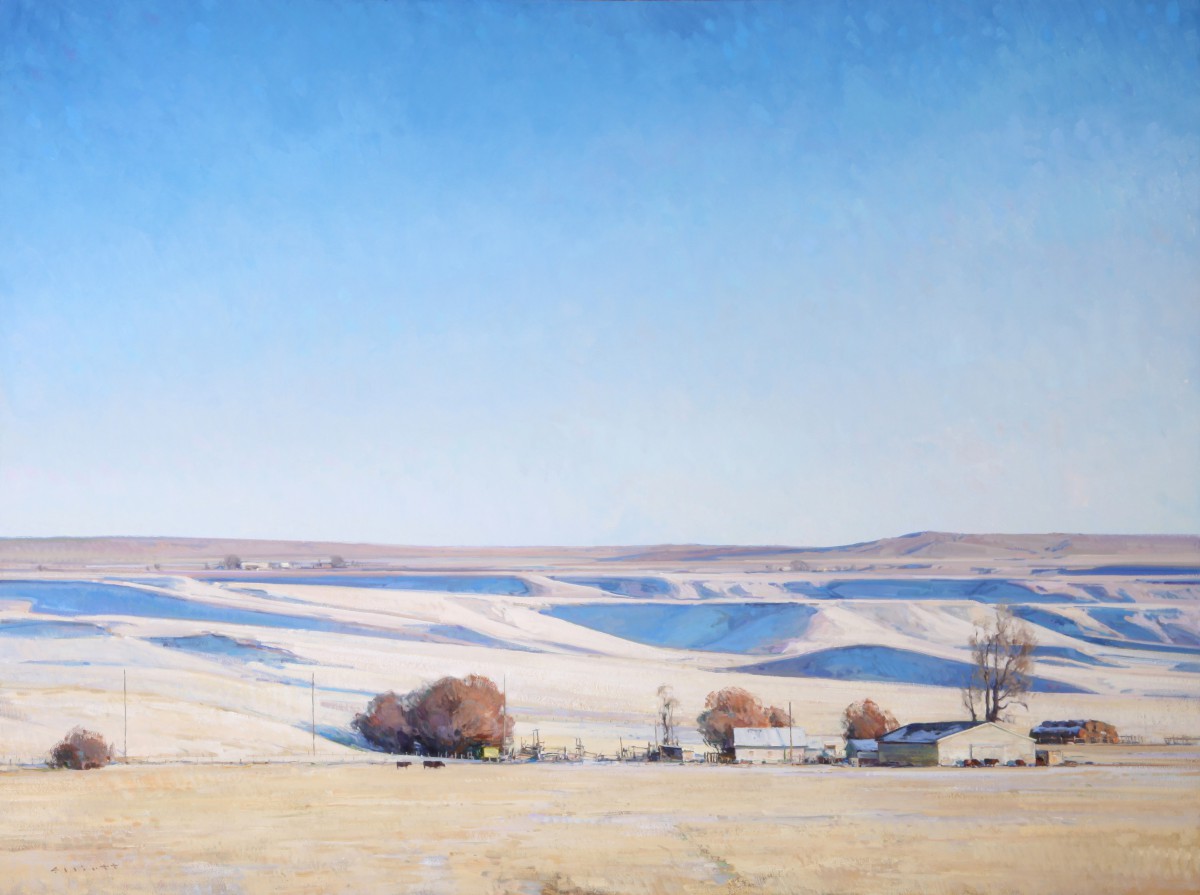 He doesn't pretend that this is an untouched landscape we see in this painting telephone poles stacked bales of hay farm buildings scattered in the foreground," said McWhorter.
She said the modern elements don't distract from the beautiful landscape. Elliot is able to marry both the modern west and the historic beauty by creating a scene where humanity and nature can co-exist.
Museum Minute is a series co-produced with Wyoming Public Media (WPM). A new minute can be heard every Thursday morning at 6:49 a.m. on WPM.