Frederic Remington's Studio in New Rochelle, New York
While Frederic Remington worked from his studio in New Rochelle, New York, friends and neighbors Jack Summerhayes and his wife spent a lot of time with Frederic and Eva. Take a listen as Mrs. Summerhayes shares her reflections on the artist.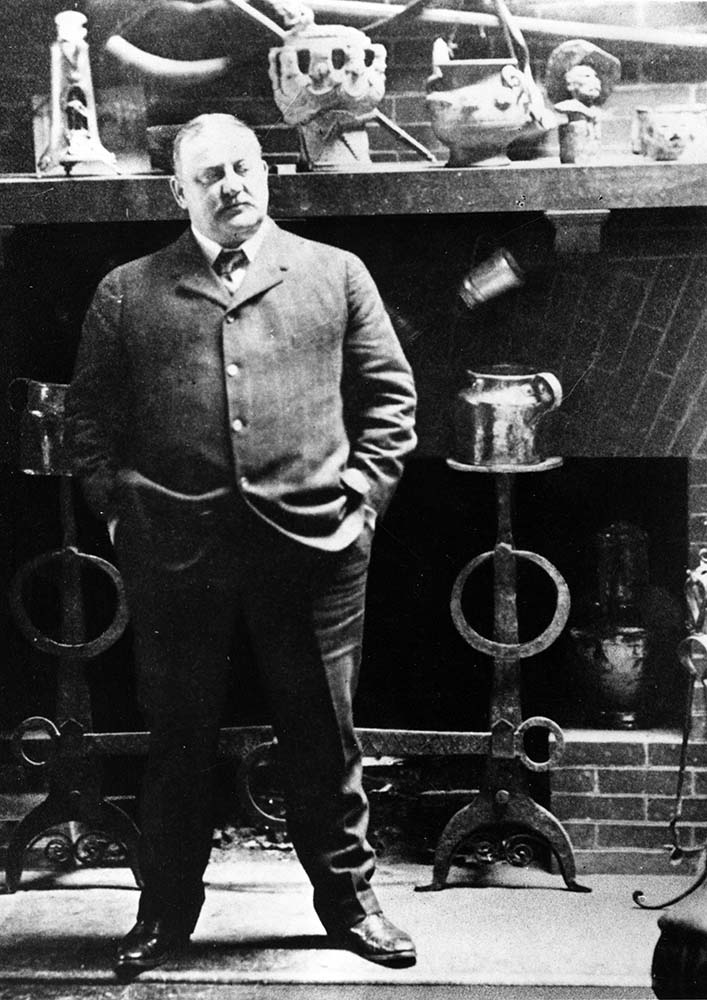 Frederic Remington's studio inspired his work.
Remington built his impressive studio in New Rochelle, New York, in 1896. This recreated studio in the Center's Whitney Western Art Museum, filled with many original accessories, reflects Remington's personality and passions. He captured the Old West—the land, the light, and the colors—by collecting these artifacts and recreating their stories in his art. In his studio, Remington produced most of his life's work, creating more than 3,000 pieces of art.
"Have concluded to build a butler's pantry and a studio [Czar size] on my house—we will be torn [up] for a month and then will ask you to come over—throw your eye on the march of improvement and say this is a great thing for American art. The fireplace is going to be…big–big." —Frederic Remington, letter to Owen Wister, 1896
---
Learn more about the studio exhibit in this article.
---
The exhibit was made possible by two major donations:
1959: Donation of the Frederic Remington Studio Collection by the W.R. Coe Foundation
1981: Reconstruction of Frederic Remington's New Rochelle, New York, studio, fund by Mr. Laurance S. Rockefeller