The Mandan, Hidatsa, and Arikara Nation, also known as the Three Affiliated Tribes of the Great Plains were known for being horticultural societies.
Women utilized burden baskets to carry items like corn, bean, squash, and other wild berries and plants such as turnips back and forth between their villages said Rebecca West. She's the curator of the Plains Indian Museum.
"The basket itself is made out of willow rod and the strips that are dark brown and also a lighter tan color are made of willow bark, but also the bark of the box elder tree," described West. "And the way it was made is that it alternates the dark and light strips to make a really interesting diamond pattern."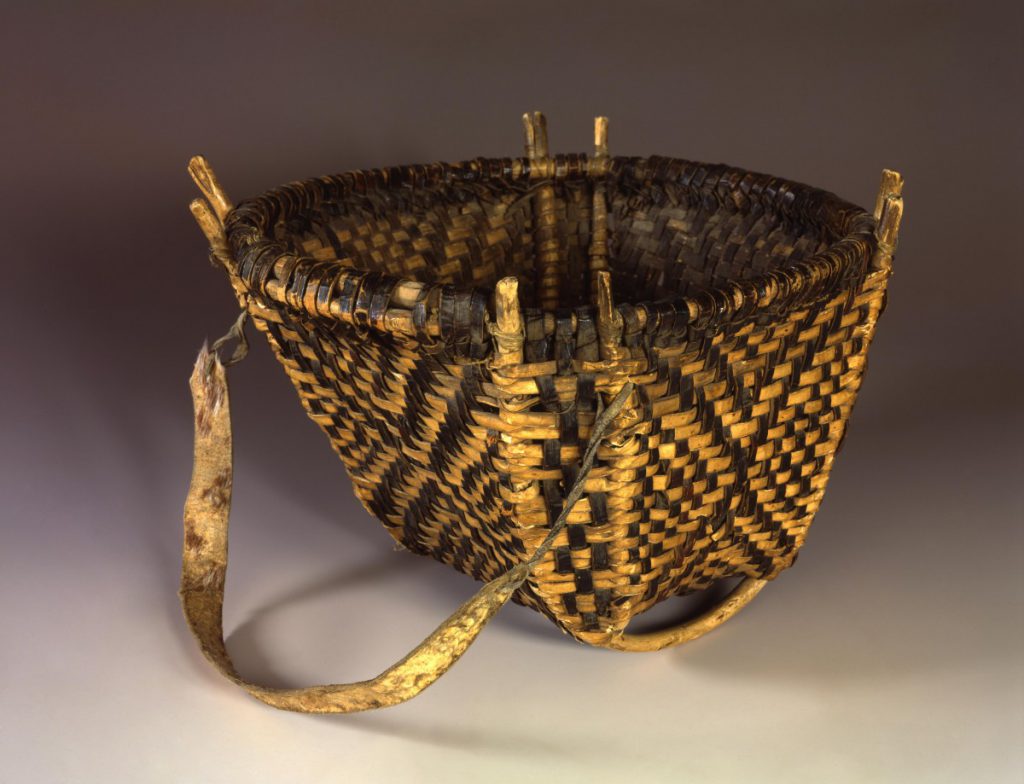 West said basket-making was solely for women, but was not something that was done by every woman. It was considered a sacred art, so the knowledge was special.
The Three Affiliated Tribes' way of life started changing in the 1900s as they started losing their land. West said it accelerated as the 1940s approached.
"Their original land was around 12 million acres. That was reduced to three million acres," said West. "And then there was a project called the Garrison Dam that started in 1946. That further reduced traditional homelands because when the dam was built many of their homes were flooded."
Because of the loss of their land, the tribes lost their traditional horticulture lifestyles. West said the need for items like the burden basket were no longer necessary. And some of the weaving basket traditions starting fading a bit.
"So objects like this are pretty precious to us as far as remembering those old ways," said West.  
Museum Minute is a series co-produced with Wyoming Public Media (WPM). A new minute can be heard every Thursday morning at 6:49 a.m. on WPM.