Frederic Remington was a famous painter who was known for his depiction of the American West. But Karen McWhorter, the curator of the Whitney Western Art Museum, said at the end of his life his style changed. In his earlier years he was focused on accurate depiction and clarity of line, but McWhorter said this type of painting wasn't his passion.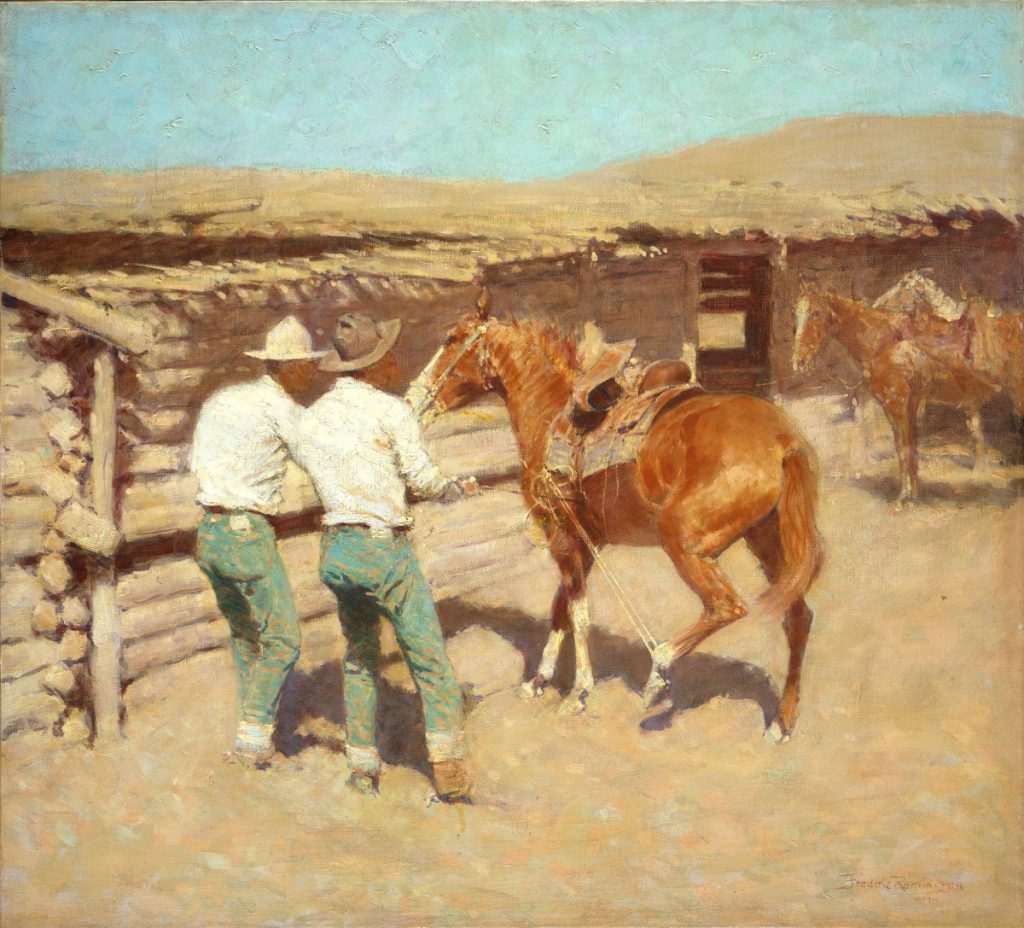 "He wanted to be shoulder to shoulder with some of his peers who were experimenting in more modern styles, so as he was able to move away from illustration commissions to make money and a living and earn money by exhibiting works of fine art," said McWhorter.
In his last years, he experimented with impressionism and other styles that were emerging at that time. McWhorter said a perfect example of his changing style is the painting, War Bridle.
"In this painting, you can see he has new found love of light and experimentation with color that's influenced by French and American impressionists on the East coast," she said.
War Bridle was painted the last year of his life in 1909. It depicts a sun soaked scene of two cowboys corralling a horse behind a barn. McWhorter said even though Remington's style strayed, his subjects stayed focused on the West.
"We think this kind of subject matter alludes to the taming of the Wild West, so the horse being the exemplary icon of the West and here being tamed by two cowboys," said McWhorter.
Museum Minute is a series co-produced with Wyoming Public Media (WPM). A new minute can be heard every Thursday morning at 6:49 a.m. on WPM.