A TIME mural, a version of which is currently on exhibit in the Buffalo Bill Center of the West's Cody Firearms Museum, was been nominated for a 2019 News & Documentary Emmy Award, according to the National Academy of Television Arts & Sciences.
The mural, titled Guns in America, earned a nomination in the "Outstanding New Approaches: Current News" category. The project shares stories and views on firearms from hunters, activists, teachers, police officers, children, and other figures across the United States.
For Guns in America, TIME partnered with artist and photographer JR, whose work includes powerful murals around the world that portray communities in all their complexity.
"We are honored that TIME and JR's studio agreed to let us feature this historic work of art," says Ashley Hlebinsky, the Robert W. Woodruff Curator of the Cody Firearms Museum. "It allows visitors to not only think about the impacts of firearms in the history of human endeavor, but to reflect and have meaningful conversations."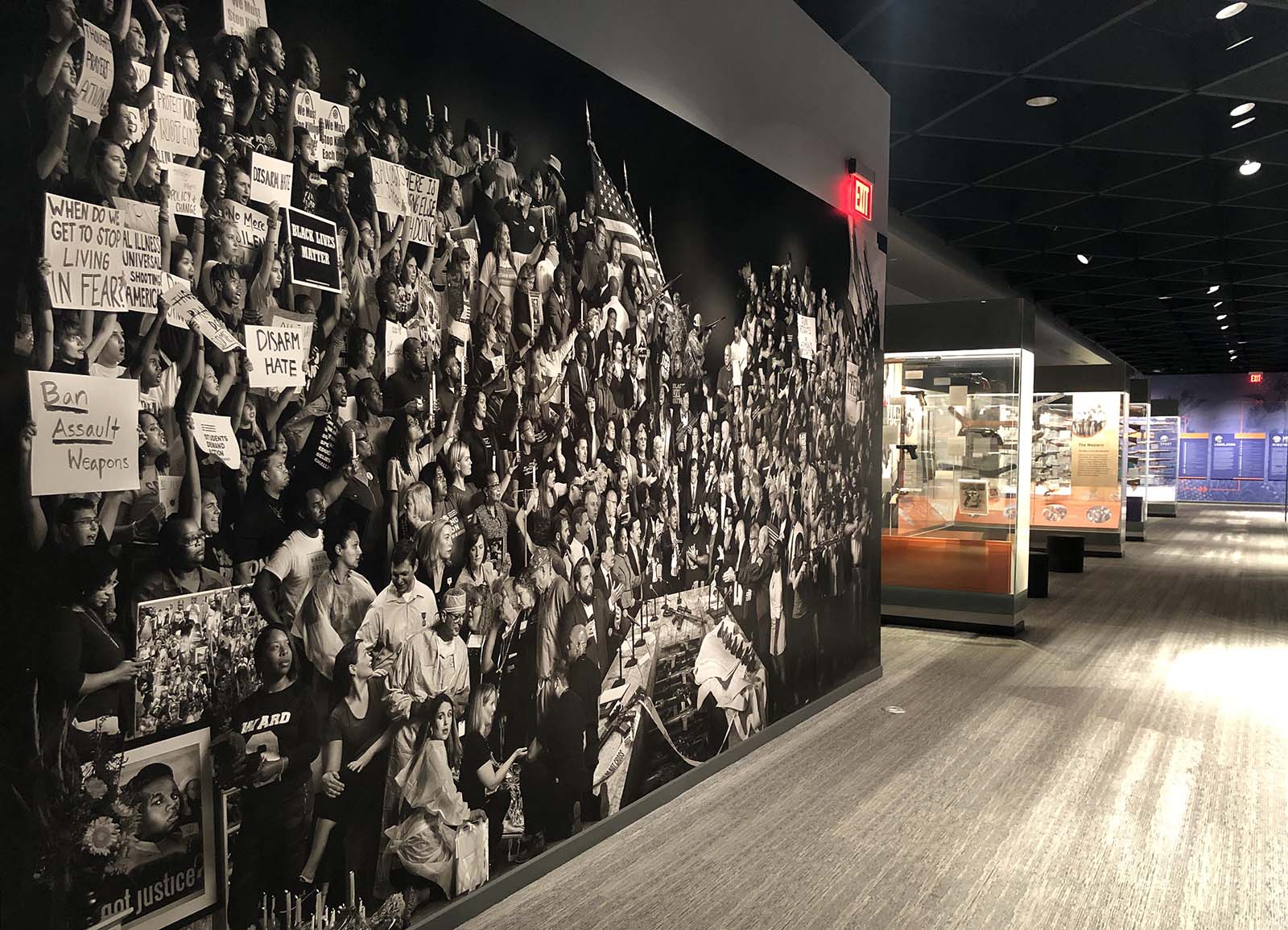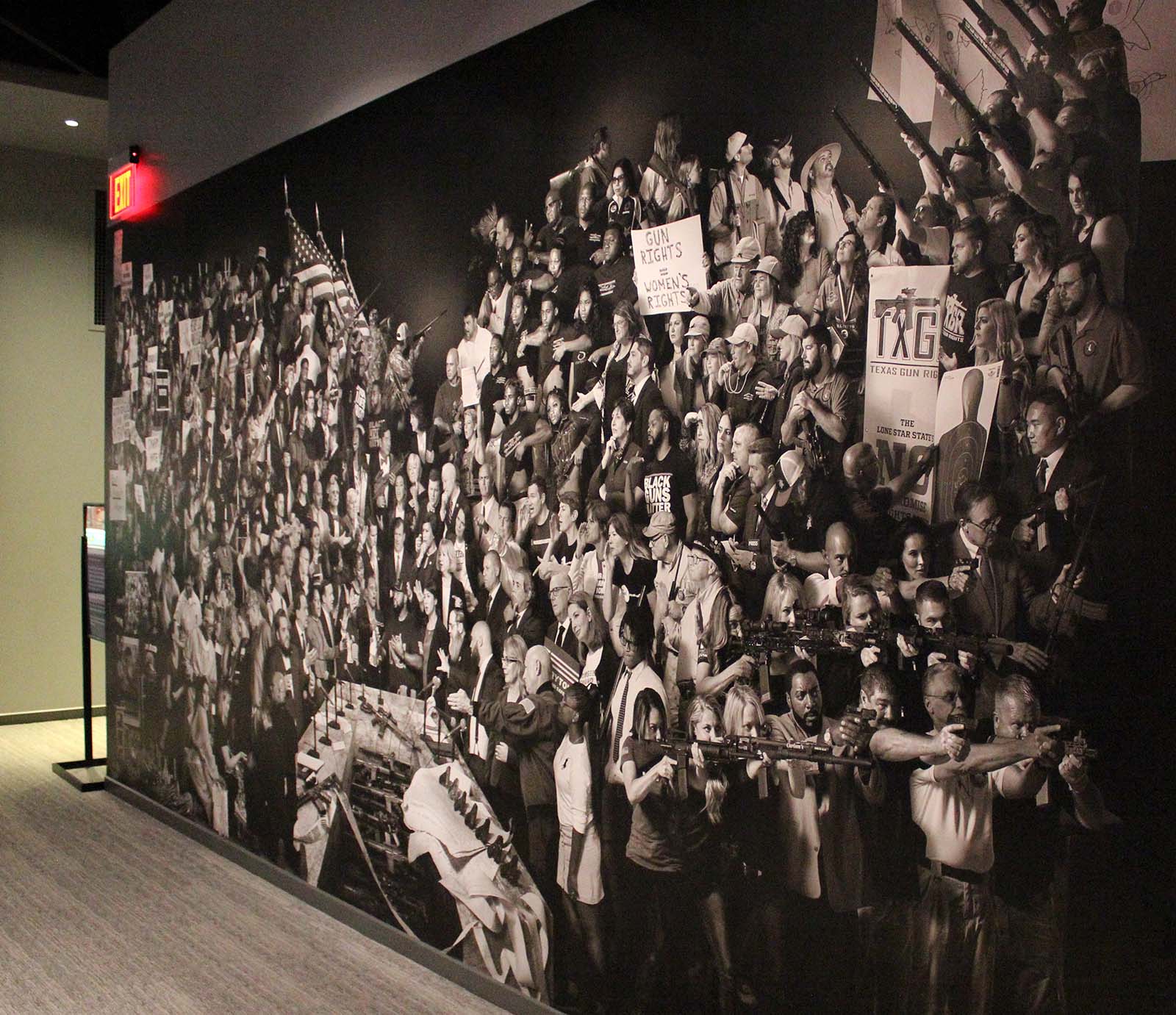 JR filmed and photographed 245 people from a variety of backgrounds for the mural. It appeared on the cover of TIME's November 5, 2018, issue and as an interactive audio and visual experience on Time.com. Find that online experience here.
Winners of the 40th annual News & Documentary Emmy Awards were announced in New York City on September 24, 2019.
---
Ed. note: The Cody Firearms Museum thanks professional 3-Gun competitor Dianna Muller, featured in the mural, for facilitating the acquisition of a copy of the mural for exhibit in the Cody Firearms Museum.