The Buffalo Bill Center of the West welcomed a new sculpture to its beautiful grounds on September 6, 2019. Distant Thunder, a stately bronze of a bison by sculptor Michael Coleman, made its debut near the front door of the Center with the help of a large forklift, several staff members, some muscle… and some impressed visitors who lucked out by arriving at the right moment to witness it all!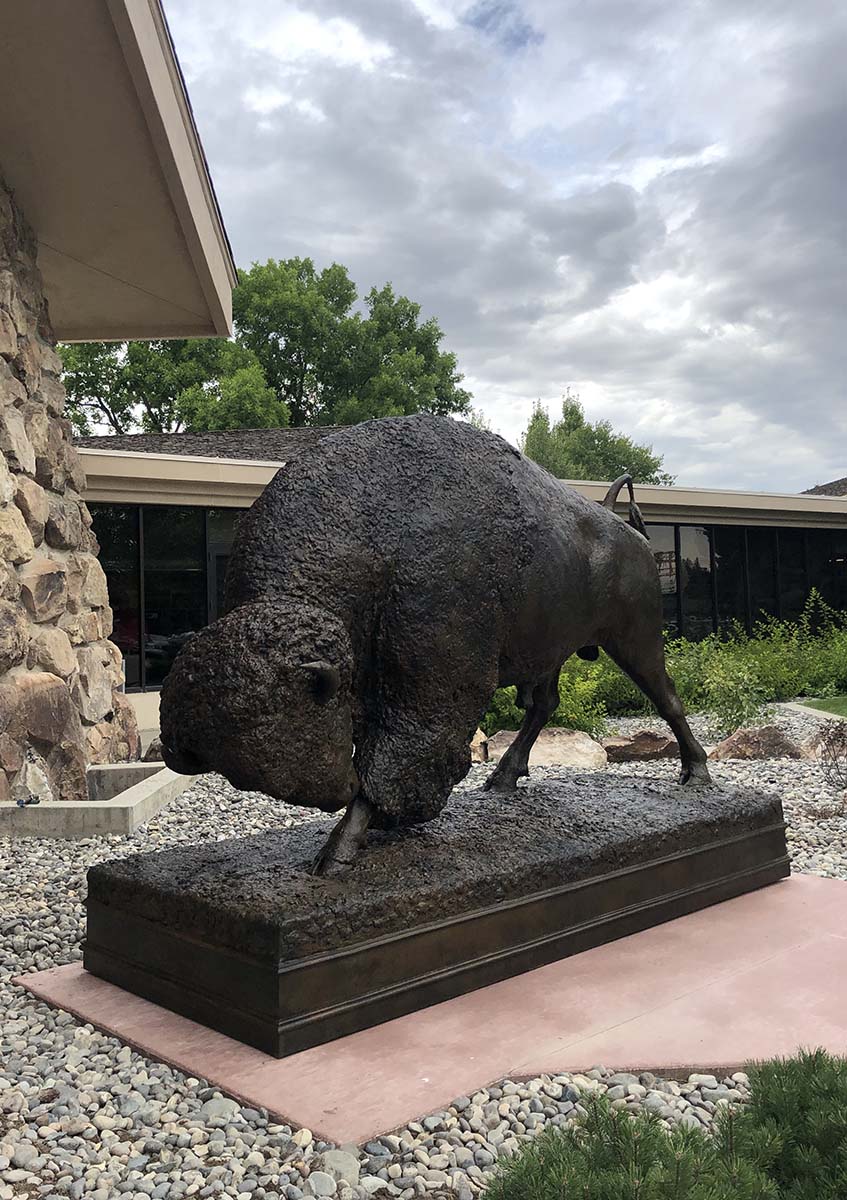 Transporting and precisely placing a life-size, 3,000 pound bison sculpture is quite a feat. Michael Coleman works in Salt Lake City, so after Distant Thunder's completion, Ed Conder, who also patinated the bronze, transported it to Cody by flatbed trailer. Then our skilled Facilities staff took over to install the bronze. Karen McWhorter, Scarlet Curator of our Whitney Western Art Museum, was on hand to supervise the installation. She shared these photographs of the process…
The sculpture, measuring 7 1/2 by 10 1/2 feet and weighing in at 3,000 pounds, was a gift from Center of the West Trustee Naoma Tate, who commissioned the work from Salt Lake City artist Michael Coleman. The work commemorates the 150-year celebration of the completion of the transcontinental railway. Tate gifted a second monumental cast of Distant Thunder to the State of Utah, and donated a small version that will be auctioned off at the 2019 Buffalo Bill Art Show & Sale on September 20.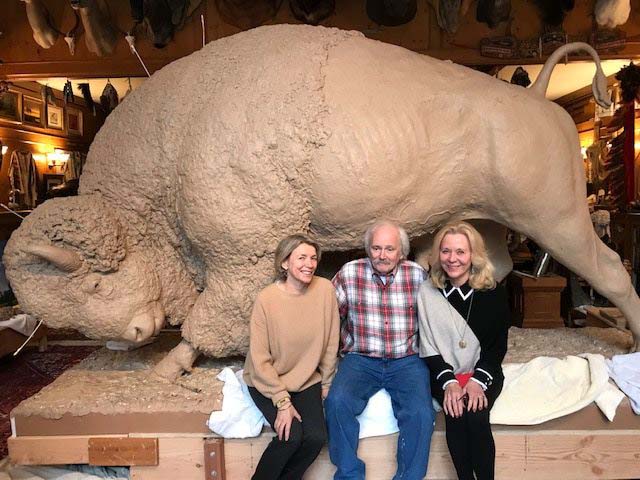 The Buffalo Bill Center of the West offers a sincere thank you to Naoma for the gift of this magnificent bronze.
And visitors, as you make your way to the front doors of the Center of the West, we know you'll appreciate the scale and detail of this beautiful sculpture just to the right of the main entrance.
A quick video glimpse of the installation of Distant Thunder
Video by PR/Marketing Manager Levi Meyer.