Vincent Mercaldo was a collector of Western imagery. But he was also a painter and an artist. Samantha Harper, the archivist at the McCracken Research Library, said he would manipulate many images.
"He wasn't afraid to cut somebody's head off in another picture and put them in a completely different picture. He would paint different backgrounds onto an image if he didn't like the scenery. And so, as you can tell from that, many of his images are in fact fakes," said Harper.
One photo of Buffalo Bill on a moving horse highlights Mercaldo's manipulation.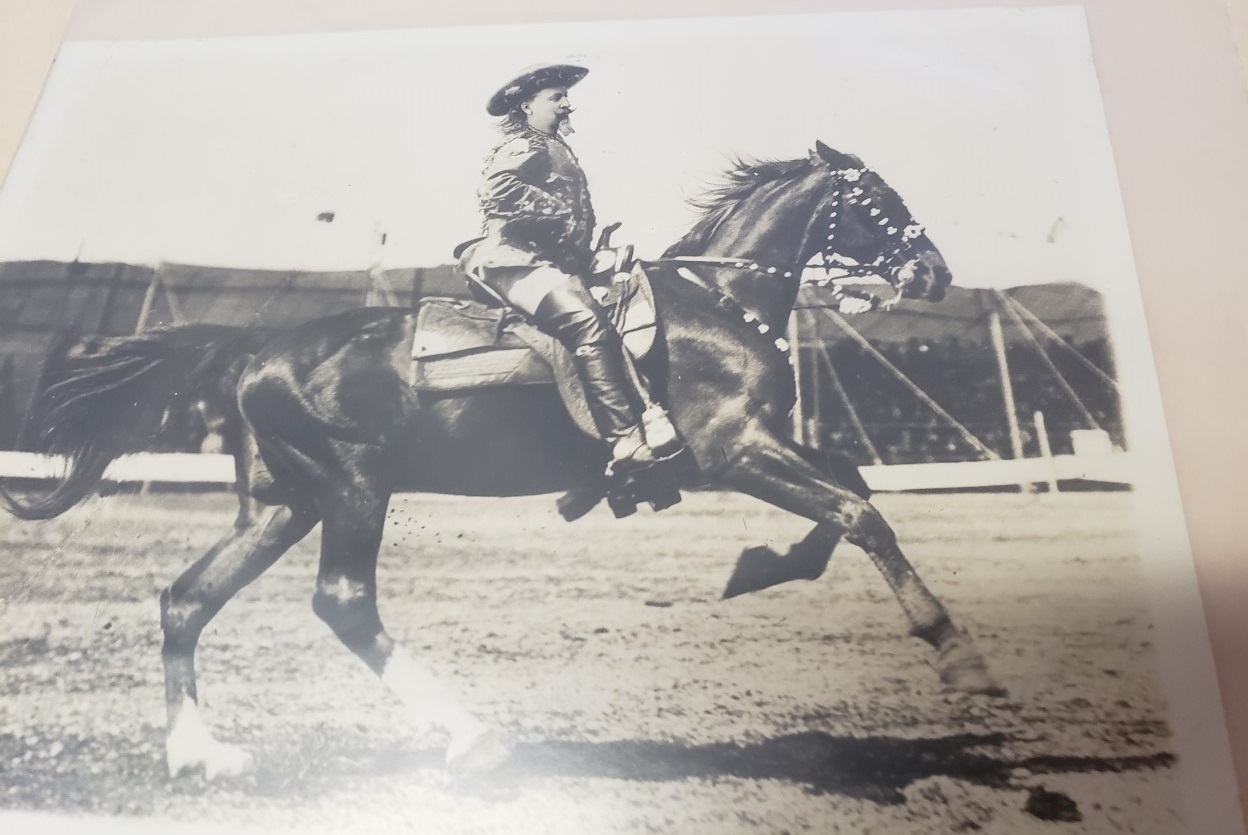 "His head is not completely clear. And so in one of the images, Mercaldo actually took a clear image of Buffalo Bill's head out of a studio photograph, and cut it out and pasted it on top of his body in this image of him on a moving horse. And it looks very odd," said Harper.
Harper said today we are accustomed to photoshop and people manipulating images but back in the early 1900's photo manipulation was pretty novel.
Museum Minute is a series co-produced with Wyoming Public Media (WPM). A new minute can be heard every Thursday morning at 6:49 a.m. on WPM.