The Whitney Western Art Museum commissioned a painting for the Invisible Boundaries Exhibition. The exhibition explored Yellowstone National Park's animal migrations.
James Prosek ended up painting what is now titled, "Yellowstone Composition #1." It is very big at 120 by 120 inches.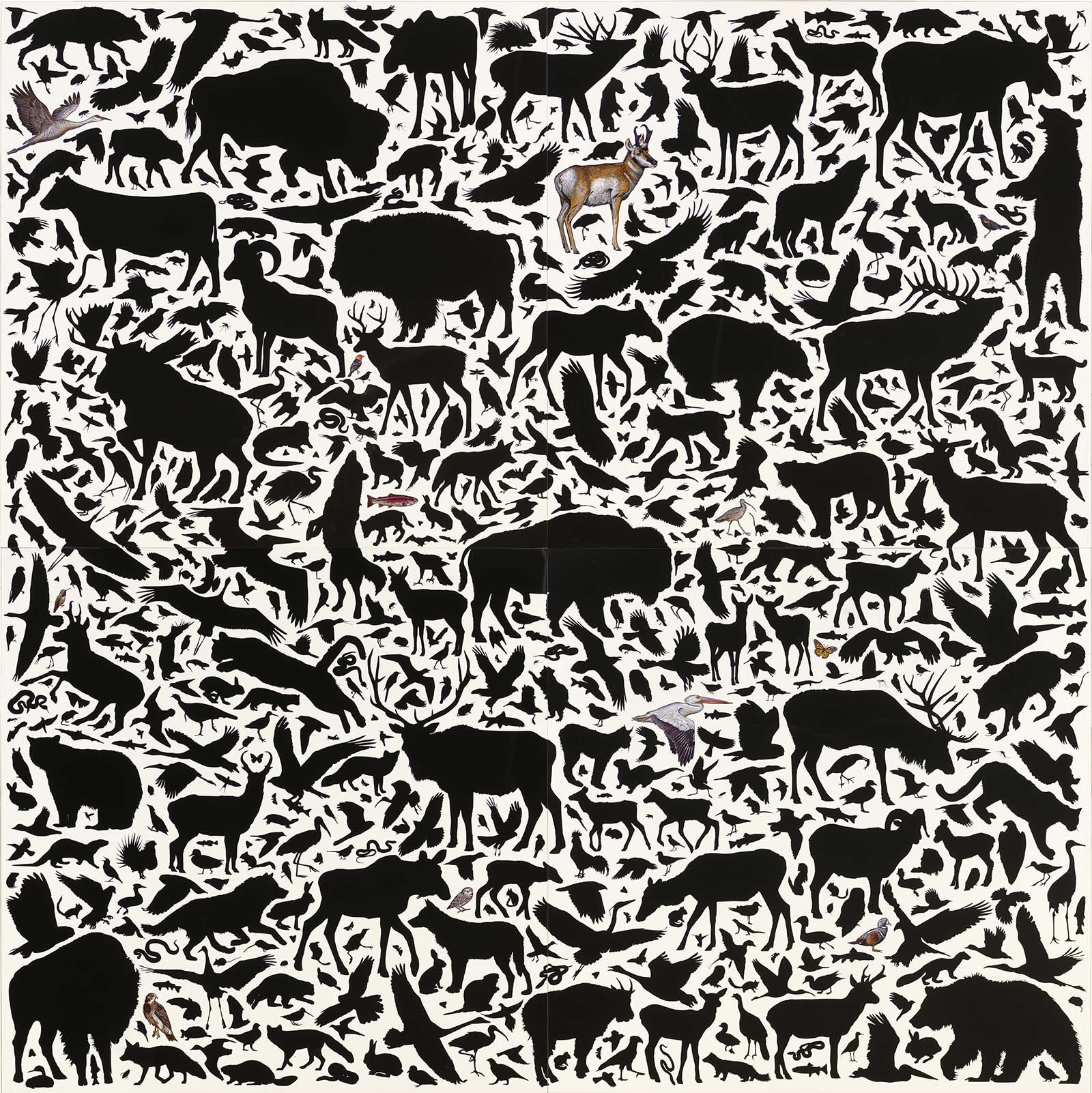 Karen McWhorter, the Scarlett Curator of Western American Art for the Whitney Western Art Museum, said it's mostly in black and white, with black silhouettes of a wide variety of animals all native to the Greater Yellowstone Ecosystem.
"Now a group of those animals, and there are more than 500 individual figures represented here, 12 of those animals are depicted in full color and those animals are among some that migrate across and through Yellowstone National Parks roughly square borders," McWhorter said.
Some of those animals include the Sandhill crane, pronghorn, the Red Wing Blackbird, the Western tanager, and the list goes on. McWhorter said the artists selected some of the animals that spend part of their year in the park. She said the painting tries to illustrate the inability of the park to confine the animals.
"Yellowstone is not a zoo. Animals that call it home are not contained at all by our human imposed landmarks and borders," said McWhorter.
Museum Minute was a series co-produced with Wyoming Public Media (WPM).