Lauren Good Day is Arikara Hidatsa Blackfeet and Plains Cree. Rebecca West, the curator of the Plains Indian Museum, said this diverse cultural heritage informs her as an artist. Good Day usually does beadwork, parfleche or painting. So West said this pipe bag is unusual.
West said the pipe bag is also unusual because of its size.
"It's about all total three feet high, really long fringe. It's made out of tanned elk hide, I believe. And it has a front that has a really bright yellow beadwork," said West.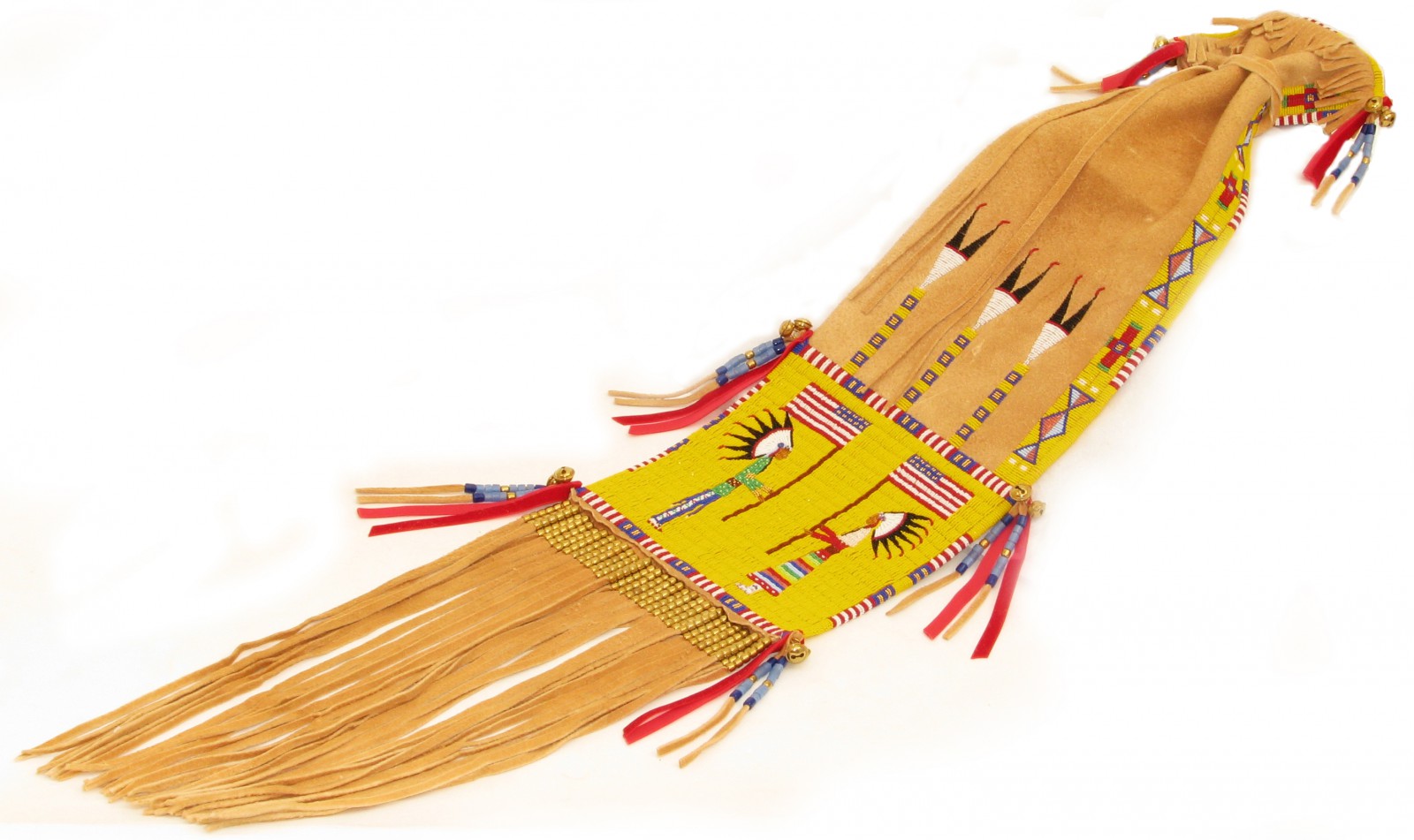 She said a pipe bag is traditionally a man's item so it's interesting that a female artist has made one.
"The images on the front also have both a male and a female warrior image and each one is holding an American flag," said West. "So a lot of these designs she's using are older, they're more traditional, but she's really talking about the modern day roles of both men and women as leaders."
West said this piece of art displays how the arts can reflect the interchangeability of male and female artists.
Museum Minute is a series co-produced with Wyoming Public Media (WPM). A new minute can be heard every Thursday morning at 6:49 a.m. on WPM.