Painter Thomas Moran visited Yellowstone National Park in 1871. A year before, Yellowstone became the world's first national park. Moran traveled to Yellowstone on a formal expedition to document both in text and imagery of the place to the world.
"Moran was tasked with bringing color to Yellowstone," said Karen McWhorter, the Scarlett Curator of Western American Art for the Whitney Western Art Museum. "He did that beautifully, particularly in watercolors. He worked in watercolors in the field quickly and adeptly. Watercolors dry quickly, certainly more quickly than oils."
Moran did watercolor out in the field and also came back to the studio and created larger, finished paintings in watercolor. One of those larger, finished watercolors is of the Grand Prismatic Spring.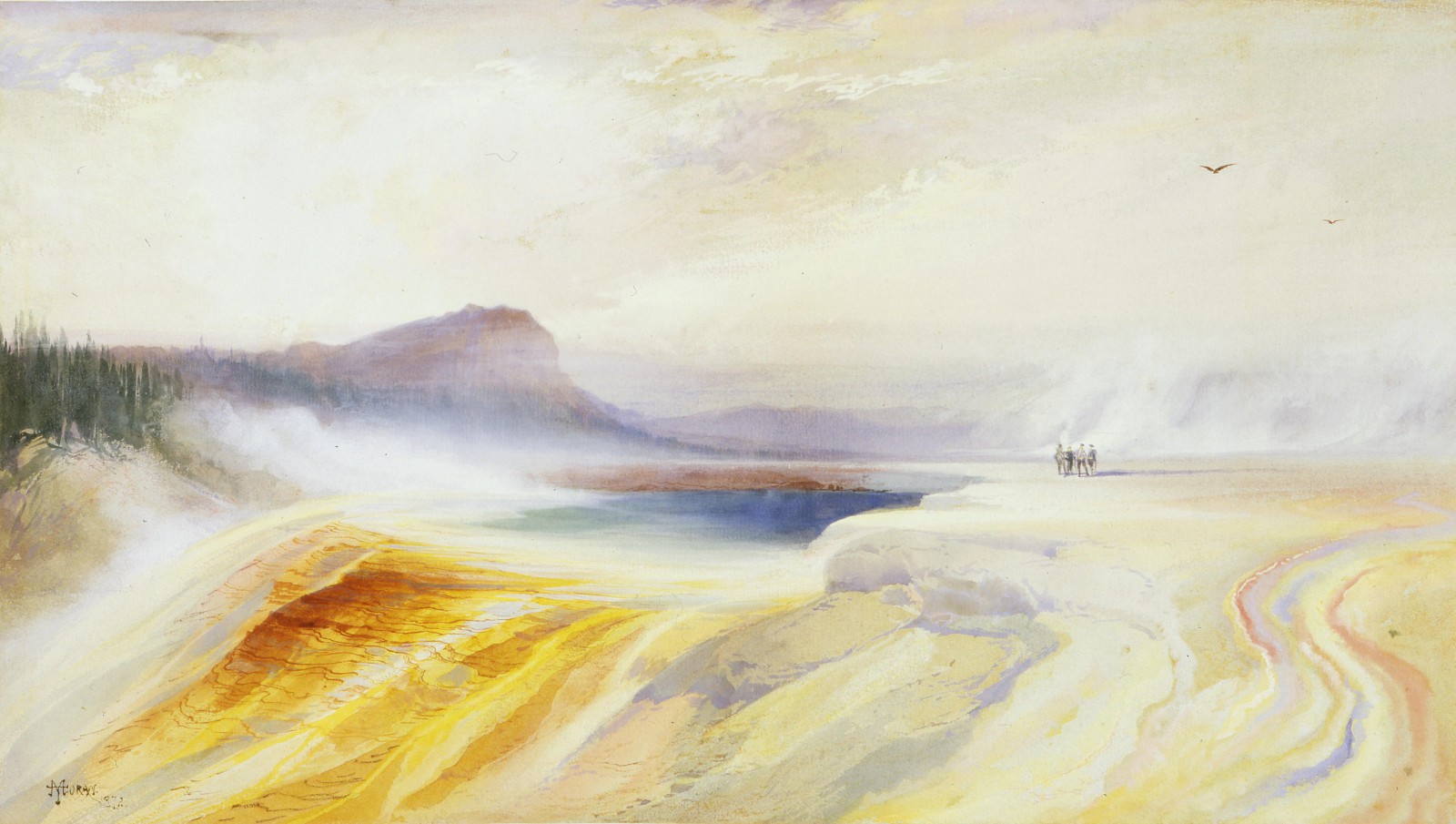 "Moran really highlights the colors of the spring, and also includes a small group of human figures," said McWhorter. "There are four folks standing near the geyser's edge to show scale. He really felt strongly and truly that people on the East Coast and elsewhere wouldn't believe the colors."
McWhorter said a famous print maker, Louis Prang, commissioned Thomas Moran to create a chromolithograph of this piece.
"A chromolithograph is literally a colored or chromo-lithographic print made on stone," said McWhorter. "Chromolithographs are reproducible so those images could be circulated much more widely than a single watercolor could be."
She said they were still pricey, but more affordable than an original watercolor.
"When you look at the watercolor and the chromolithograph next to each other, the chromolithograph is bolder in its palette, it's more defined, and it's linework [is detailed]," said McWhorter.
She said the museum is very lucky to have both.
Museum Minute was a series co-produced with Wyoming Public Media (WPM).