In honor of the 50th anniversary of the Whitney Western Art Museum in 2008, artist Ted Waddell donated a large painting titled, Red Lodge Horses. Turns out it was also in honor of his 50-year painting career as well.
Karen McWhorter, the Scarlett Curator of Western American Art for the Whitney Western Art Museum, said the painting is an abstract depiction of horses in a snowy landscape.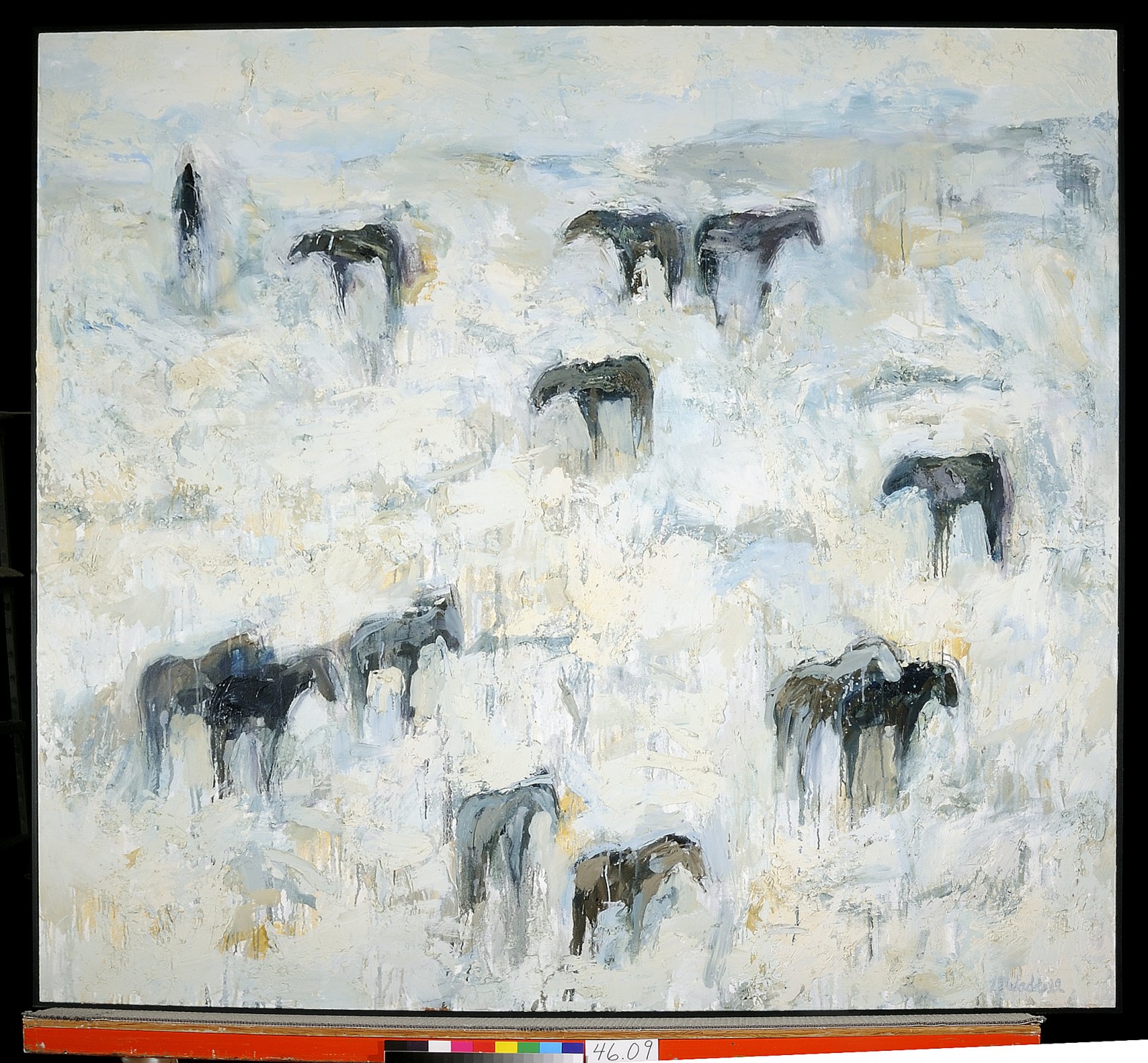 "But depending on whether you're up close or far away, it really can range from looking like abstract mark making to very clearly figures defined against a landscape background," said McWhorter.
Waddell, who is a native to Montana, is known for his Western subjects. This painting brings in all the regional connections, said McWhorter.
"Interestingly, he gave this gift in honor of Isabel Johnson, who was a pioneering modernist artist, whose historic ranch has become Tippet Rise now a fabulous art center near Red Lodge."
McWhorter said the painting really should be viewed up close and then from a distance as well. When looking up close, you can see the richness of the colors.
"His snow, the white of snow, is actually 10 plus different colors ranging from flaxen to light blues, to navies. There really is this awesome surface quality and Ted's work I have to say, I always want to touch and I know that some of our visitors feel similarly. I'm really tempted because it reminds me of a thickly iced cake. But of course, I refrain and I asked visitors to do the same."
But from afar, McWhorter said the horses shift in and out of focus like in an actual snowstorm.
Museum Minute was a series co-produced with Wyoming Public Media (WPM).