Produced by Wyoming Public Media and the Buffalo Bill Center of the West, Kids Ask WhY features young journalists from Wyoming (ages 7 to 12), who explore topics that connect them to their home, the modern American West. Season 2 explores some of the events around Wyoming (past and present) that make the West a unique place and help to define its character.
This year's theme:
What events in Wyoming make the American West a unique place and help define its character?
Season 2 Episodes:
Episode 1: From Fire Season to Hunting Season
Premieres: October 5, 2021
Kids' names and hometowns:
Sophia Moore – Cody, WY
Taft Winter – Otto, Wyoming
Sophia Moore and Taft Winters explore two important "seasons" in Wyoming: Fire Season and Hunting Season. Sophia had firsthand experience with the Lost Creek Fire outside of Cody and has lots of questions for Bureau of Land Managment Dispatcher Kate Williamson. Kate helps Sophia understand the pros and cons of fires in the West. Taft Winter just passed his Hunter Safety course and wants to learn more about how the state manages the game herds. He is particularly interested in mule deer life history, and asks Sam Stephens, Wildlife Biologist with Wyoming Game and Fish, all about it.
Episode 2: COVID and Kids
Premieres: October 12, 2021
Kids' names and hometowns:
Maddilyn Smith – Green River, WY
Hirsch Zickefoose – Pavilion, WY
With their lives upended by the COVID-19 pandemic, naturally kids have lots of questions about the virus. Maddilyn Smith and Hirsch Zickefoose air some of these questions with Natrona County Health Officer Dr. Mark Dowell, and historian Dr. Jeremy Johnston. Maddilyn is particularly interested in the COVID-19 vaccine and how it will affect kids. Hirsch would like to understand how the COVID-19 pandemic compares to other epidemics throughout history.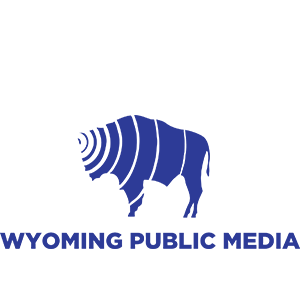 Episode 3: Rural Living
Premieres: October 19, 2021
Kids' names and hometowns:
Bryant Casey – Burlington, WY
Anniston Morris – Green River, WY
Wyoming is arguably the most rural state in the nation, and like ranching, farming is a big part of its rural character. Bryant Casey speaks with lifelong farmer Rodney McNiven about his crops and his challenges. Anniston Morris goes back in time to learn about one of the first towns in Wyoming, why it began, and how it grew… or not. She speaks with Hartville, Wyoming, resident Marian Offe about this early Wyoming town. The Center's Buffalo Bill Museum Curator Jeremy Johnston provides a historical context for the town.
Episode 4: Shake, Rattle, and Blow!
Premieres: October 26, 2021
Kids' names and hometowns:
Kacyn Rooney – Cody, WY
Jackson Olson – Burlington, WY
Wyoming is the home to spectacular natural events both historic and current. Kacyn Rooney explores the history of Yellowstone's supervolcano with Mike Poland, scientist-in-charge of the Yellowstone Volcano Observatory. She gets an expert's opinion about the chances of another supervolcano eruption anytime soon. Jackson Olson interviews meteorologist Tim Troutman to find out about tornado alley, how tornadoes are formed, and where the biggest tornadoes have occurred in Wyoming. Jackson also receives some great advice about how to keep safe during a tornado.
Episode 5: Summer Fun in Land, Water, and Air

Premieres: November 2, 2021
Kids' names and hometowns:
Sophie Nowland – Riverton, WY
Marko Skoric – Cody, WY
Olivia Goldbach – Cody, WY
Every community in Wyoming seems to have a summer event (or more) that attracts visitors and locals and helps to celebrate the resources in the area. Riverton touts the Hot Air Balloon Rally, which just celebrated it 41st anniversary. Cody celebrates whitewater kayaking and the Shoshone River with it relatively new Wild West Riverfest. And many towns throughout the state host rodeos. Sophia Nowland speaks with Pat Newlin about the Balloon Rally, Marko Skorik interviews Andy Quick about the Riverfest, and Olivia Goldbach learns more about rodeos as she explores why women bronc riders aren't more common.
Episode 6: Stump the Curators: Kids Ask the Questions
Premieres: November 9, 2021
Kids' names and hometowns:
Kids visiting the Buffalo Bill Center of the West
In this episode, we invited kids who were visiting the Buffalo Bill Center of the West to ask questions about the American West of two of the museum's experts: Nathan Doerr and Hunter Old Elk. With excellent questions about Yellowstone like "Why do hot springs have different colors?" and "What would a day in the life of a Plains Indian be like?", these inquisitive kids certainly made the curators think and helped them look at the museum in a new way.
Episode 7: Kids Know Why: Ranch and Rodeo
Premieres: November 16, 2021
Kids' names and hometowns:
Chauncey and Cinch Dalton – Cody, WY
Cali Jo Johnson – Shephard, MT
Kids can be experts about a lot of things, too. Megan Smith and Emily Buckles, educators at the Buffalo Bill Center of the West, found that out as they turned the tables in this episode and interviewed 3 kid-experts. Cinch and Chauncey Dalton have been ranchers their whole lives, and they explained all about branding cattle in Wyoming. Cali Jo Johnson comes from a family of rodeo riders. She helps listeners understand about youth rodeo and her family's strong connection to their horses.
---
Find us here: