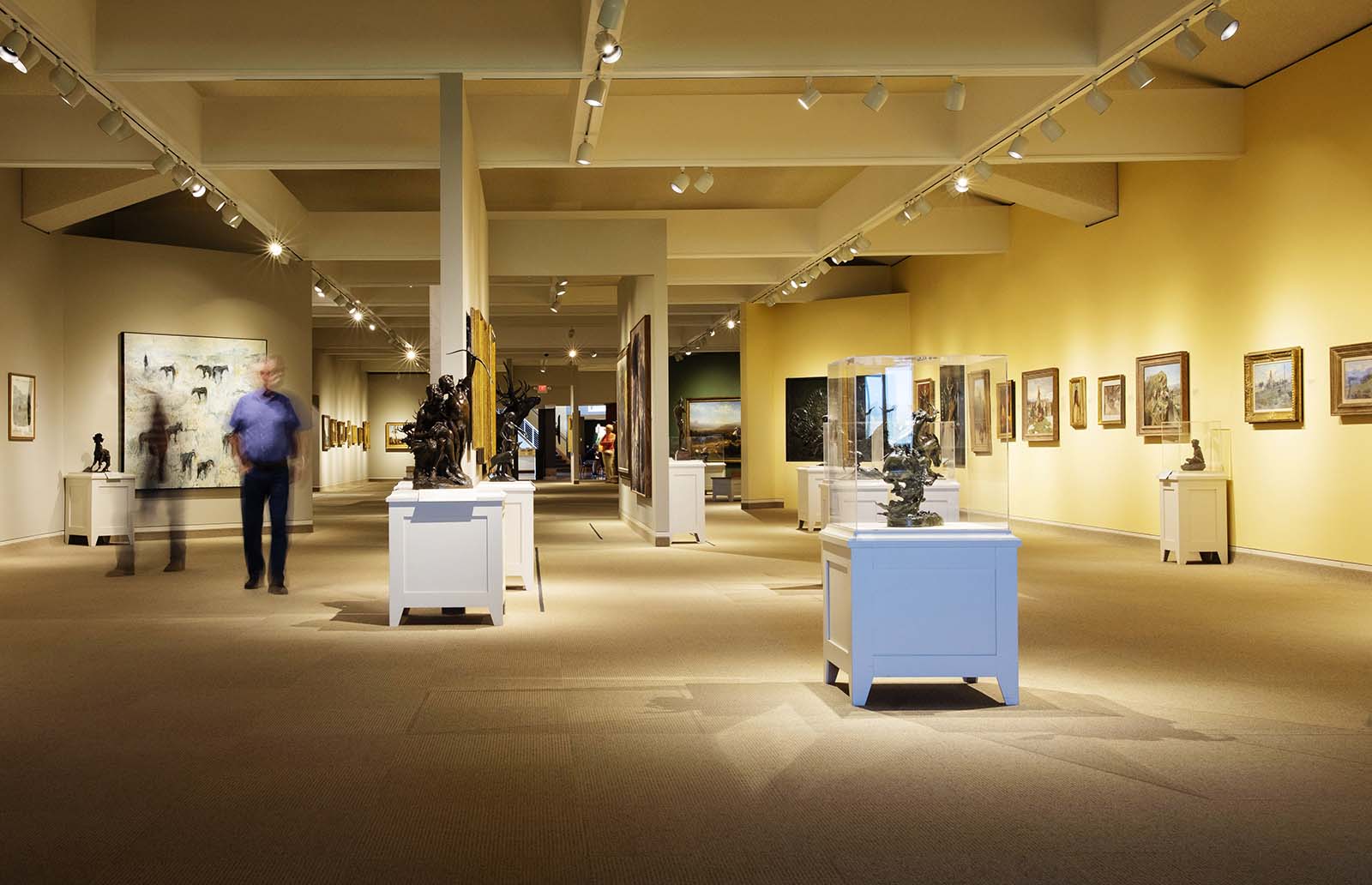 Coffee & Curators: Whitney Western Art Museum
May 6, 10–11:30 a.m.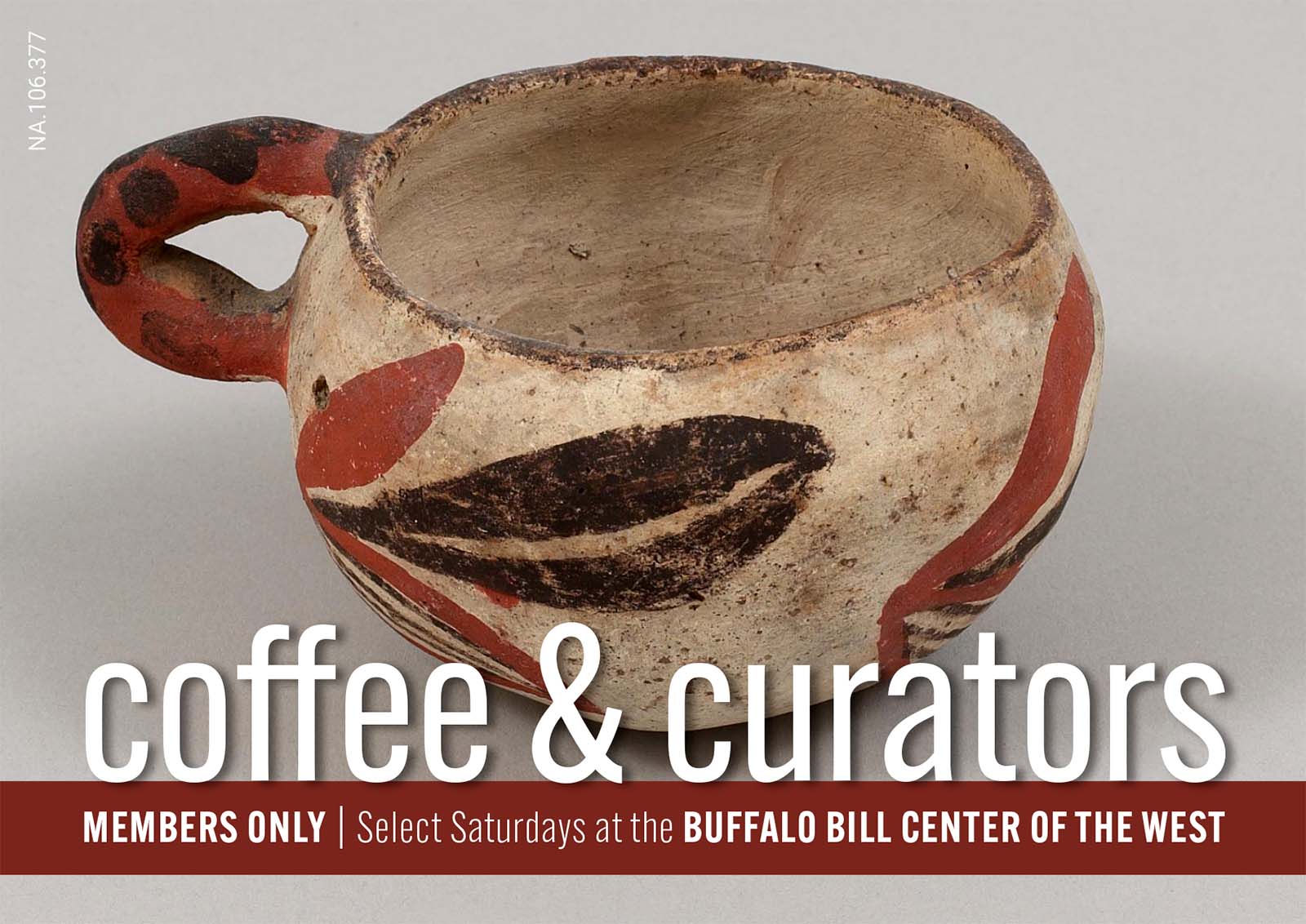 Free for members! Coffee & Curators invites members to enjoy coffee, refreshments, and the company of other members as one of the Center of the West's curators speaks on a topic inspired by the Center's permanent collections.
For our May program, Scarlett Curator of the Whitney Western Art Museum Susan Barnett presents Change and Continuance in Western American Art. The talk (with lots of images) addresses major themes in western American art and how selected artists in today's West reinterpret these ideas. There are many questions that shape the installations in the Whitney. What and when is the West? How are artists influenced by place? How do fact and fiction interact in art? Who are the people and other beings who inhabit the West? Recent changes in the Museum include a new entry, fresh paint, and updated thematic installations. Barnett discusses the curatorial vision behind the changes.
Space for this members event is limited and reservations are required. Call 307-578-4008 or e-mail us to reserve your seat. Meet us at the main entrance — or stay tuned for information on how to attend virtually if you prefer.
Upcoming Coffee & Curators events:
• June 3: Draper Natural History Museum
• August 5: McCracken Research Library
• October 7: Buffalo Bill Museum
• November 4: Plains Indian Museum
---
Not yet a member but interested in joining? Click here to find out more. You can even join online!