Note: This event is sold out!
December 1, 2022
Doors open at 5:30 p.m.
Painting begins at 6 p.m.
Join the renowned western artist M.C. Poulsen at the Buffalo Bill Center of the West on Thursday, December 1 for our "Painting with Poulsen" Date Night!
After enjoying heavy hors d'oeuvres and a cash bar featuring mulled wine, Poulsen leads us as we put paint to canvas under his guidance to create a work to take home.
This event is $75 per person, and just $65 per person for Center of the West members. Painting supplies are included. Please e-mail [email protected] if you plan to bring your own painting gear (easel, brushes, palette, canvas, smock, and paint). So don your painting clothes, and get ready for an awesome time at the Center of the West!
Note: This event is sold out.
About the artist
M.C. Poulsen was raised on a cattle and outfitting ranch near Cody, Wyoming. His love for the West evolved from working and painting the people he has met and the scenes he has observed through the years. Poulsen's sensitivity in his work not only comes from first-hand knowledge of what he is painting, but from his own adversity. Several of his paintings of Yellowstone's waterfalls are currently on exhibit in the Center's special exhibition, Yellowstone: For the Benefit and Enjoyment of the People, on view through January 29, 2023.
Learn more about M.C. Poulsen and his work at mcpoulsenart.com.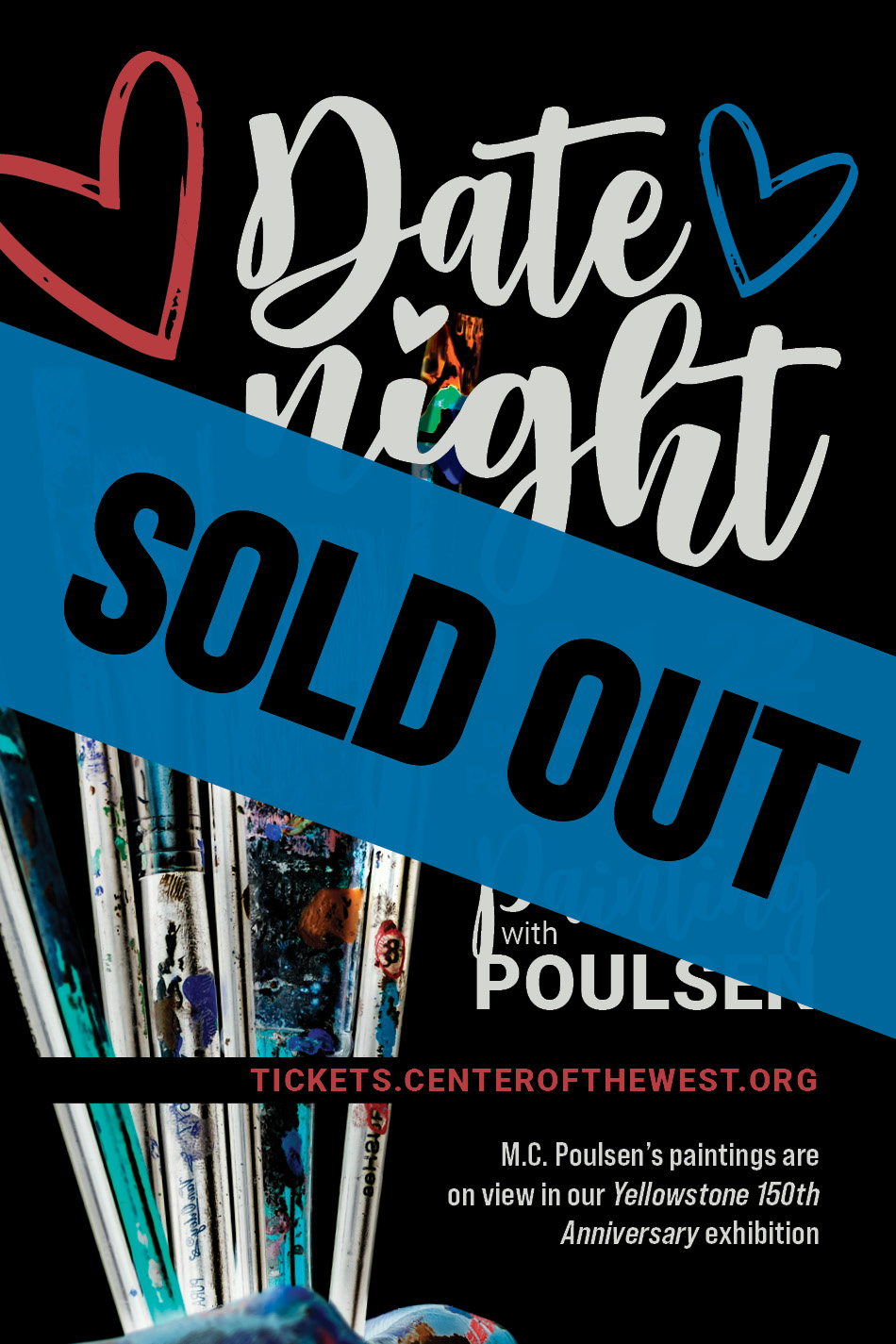 If you are not yet a Buffalo Bill Center of the West member, click here to find out more and join!