Cody Firearms Museum staff
Meet the staff of the Cody Firearms Museum at the Buffalo Bill Center of the West, Curator Ashley Hlebinsky, Assistant Curator Danny Michel, and Curatorial Assistant Dan Brumley.
Please Note: The Cody Firearms Museum is currently in planning for a full scale renovation of the entire museum. As a result, if you call the Curator there may be significant delays in response time. For quicker response time to your calls, please contact either her Assistant Curator or Curatorial Assistant for help with your firearms questions. Thank you!
Ashley Hlebinsky
Robert W. Woodruff Curator, Cody Firearms Museum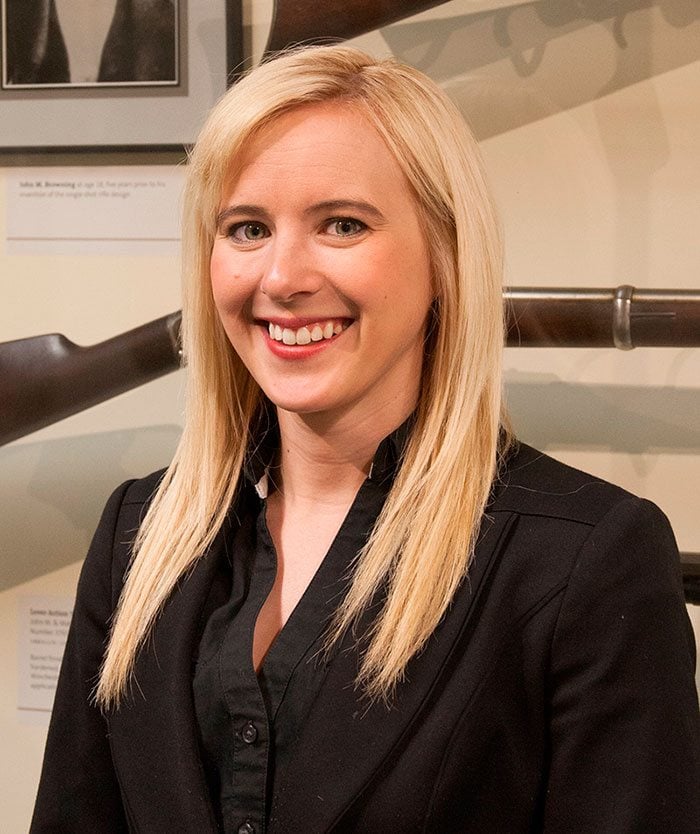 307-578-4092
[email protected]
Ashley Hlebinsky is the Robert W. Woodruff Curator of the Cody Firearms Museum at the Buffalo Bill Center of the West. She has a master's degree in American History and Museum Studies from the University of Delaware, where she studied the perception of firearms in culture. Hlebinsky spent three years researching in the Smithsonian Institution's National Firearms Collection.
Hlebinsky assumed the curator position in January 2015. In addition to her duties as curator, she lectures around the country and in Canada to both the firearms industry and the academic community on the glamorization and stigmatization of firearms both in modern culture and in museums. She also is a freelance writer and has appeared on both national and international television networks. In 2017, she was awarded the prestigious Grits Gresham Shooting Sports Communicator Award, awarded annually at the Shooting, Hunting, and Outdoor Trade Show (SHOT Show) in Las Vegas.
---
Danny Michael
Assistant Curator, Cody Firearms Museum
307-578-4099
[email protected]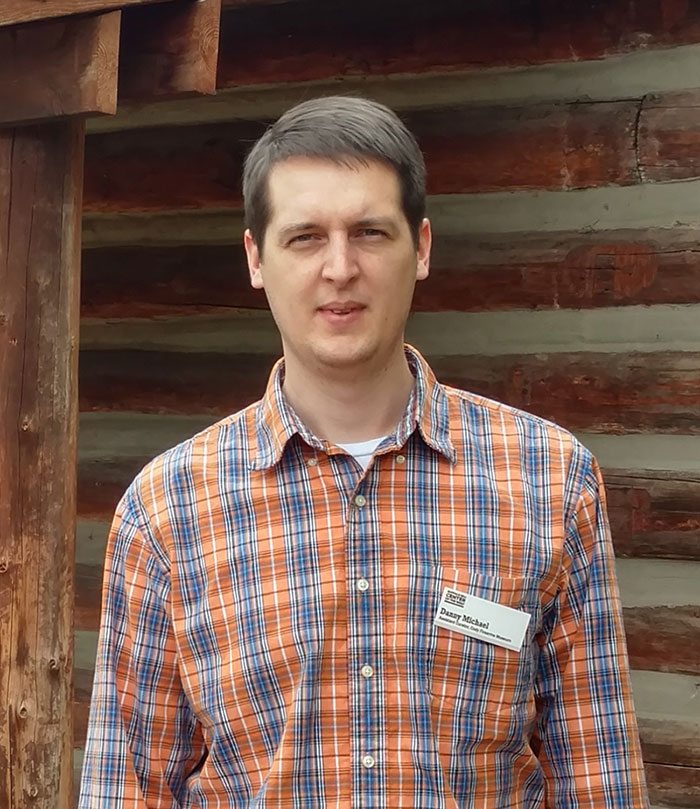 The newest member of the Cody Firearms Museum team, Danny Michael is the Assistant Curator. In addition to assisting with visitor inquires, and researching and writing about the collection, he also manages social media content for the Firearms Museum.
Michael received a master's degree from the University of Louisville in 2016 in Public History. His scholastic work centered in American Military History and he had previously received a Bachelor's in History from Cedarville University in Ohio.
Prior to joining the Cody Firearms Museum staff, Danny worked at the Frazier History Museum in Louisville, Kentucky, and had previously worked with firearms records at the Bureau of Alcohol, Tobacco, Firearms and Explosives's National Firearms Tracing Center.
---
Daniel Brumley
Curatorial Assistant, Cody Firearms Museum
307-578-4117
[email protected]
Daniel Brumley has been the Curatorial Assistant for the Cody Firearms Museum since December 2010. He provides firearms information and/or identification services to those who desire to know what gun they have and general information about their gun.
Brumley is a retired sergeant with over thirty-three years of law-enforcement experience. During his career, he served as weapons instructor for twenty-four years, department gunsmith/armorer for twenty-one years, and SWAT sniper for nineteen years. Brumley was also part of the adjunct faculty of his local community college for twenty-four years.
As a competitive shooter, Brumley has won honors in handgun and rifle. He continues to study the history of firearms and the techniques used in their production.