Cody Firearms Museum staff
Meet the staff of the Cody Firearms Museum at the Buffalo Bill Center of the West, Associate Curator Danny Michael, Curator Emerita & Senior Firearms Scholar Ashley Hlebinsky, and Curatorial Assistant Dan Brumley.
Danny Michael
Robert W. Woodruff Curator, Cody Firearms Museum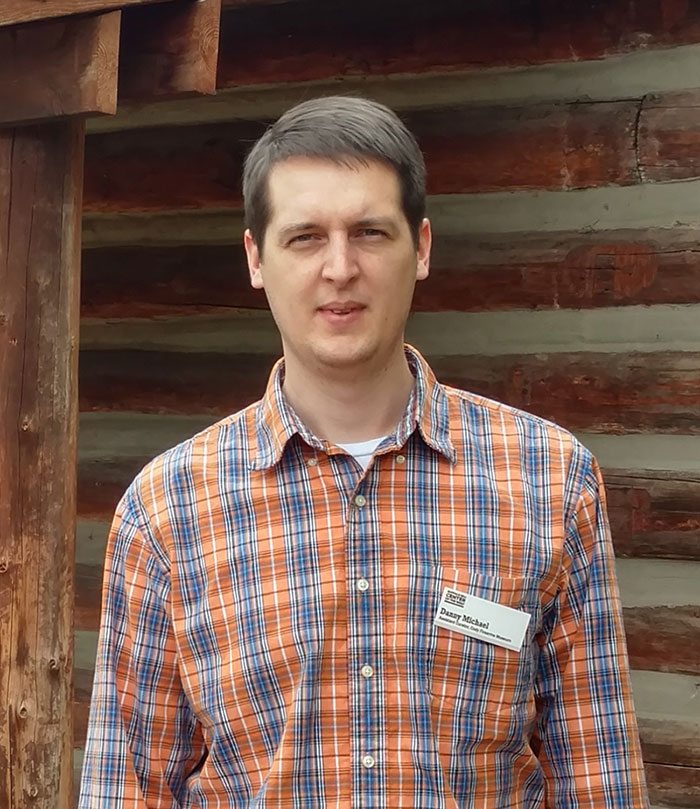 307-578-4099
[email protected]
Danny Michael started at the Cody Firearms Museum as the Assistant Curator in 2016. In addition to assisting with visitor inquires, and researching and writing about the collection, he also managed social media content for the Firearms Museum. He was promoted to Associate Curator in 2020, and is now the Robert W. Woodruff Curator of the Cody Firearms Museum.
Michael received a master's degree from the University of Louisville in 2016 in Public History. His scholastic work centered in American Military History and he had previously received a Bachelor's in History from Cedarville University in Ohio.
Prior to joining the Cody Firearms Museum staff, Danny worked at the Frazier History Museum in Louisville, Kentucky, and had previously worked with firearms records at the Bureau of Alcohol, Tobacco, Firearms and Explosives's National Firearms Tracing Center.
---