Firearms Research
Our Cody Firearms Museum is NOW OPEN after its full renovation!
Cody Firearms Museum staff at the Buffalo Bill Center of the West have compiled a number of resources for your information as you conduct your own firearms research.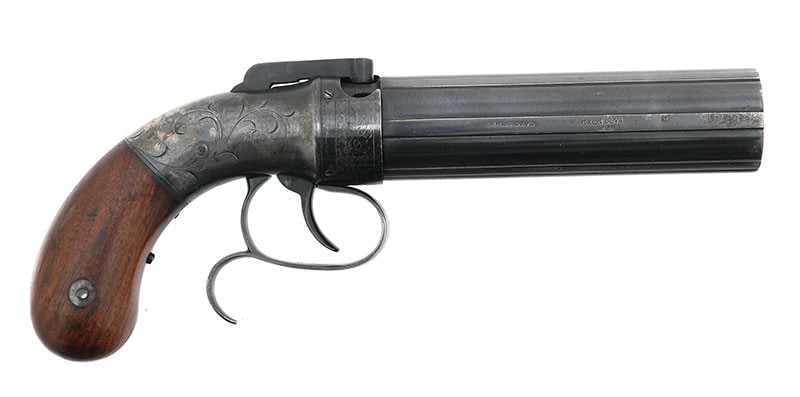 If you are looking for specific information on your Winchester, Marlin, or L.C. Smith, visit our Cody Firearms Records Office page  or contact the Records Office at [email protected].
Do you know the difference between a flintlock and a matchlock? What makes a firearm "single action" or "double action"? Visit our Firearms Glossary—while neither a complete nor exhaustive treatment of firearms terminology, it's a great resource for those gaining familiarity with firearms.
Looking for more in-depth information? View our Firearms Bibliography, listing books covering a wide variety of general firearms information and history to specific firearms manufacturers. While not an exhaustive reading list, you can always delve deeper by consulting the sources that appear in the bibliographies of the books in our list.
Categories in our bibliography include:
General Reference and Histories
Airguns
Ballard
Browning
Colt
High Standard
L.C. Smith
Marlin
Parker
Remington
Ruger
Savage / Stevens
Sharps
Smith & Wesson
Winchester
Military Arms
Firearms Care and Maintenance
Some of these titles, denoted by an asterisk, may be available for purchase through the Buffalo Bill Center of the West's Museum Store. To find out, visit store.centerofthewest.org or call 800-533-3838.