About the Draper Natural History Museum
The Draper Natural History Museum has been awarded the Certificate of Excellence by TripAdvisor. Read what just a few of our visitors have had to say about their experiences.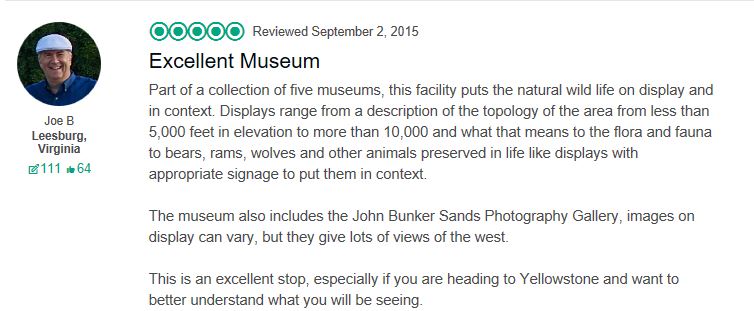 This museum bears the name of Center trustee and benefactor Nancy-Carroll Draper, who tirelessly championed the addition of a natural history museum to the humanities museums of the Buffalo Bill Center of the West. In 1997, the Center's Board of Trustees approved a proposal to begin development of the Draper Natural History Museum as a vehicle to integrate natural sciences with humanities, and therefore present a broader perspective on the American West.