Draper Museum Raptor Experience
Hayabusa: Peregrine Falcon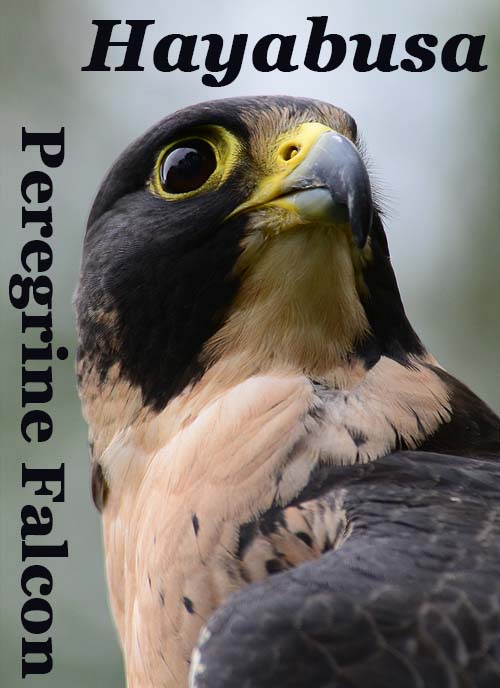 About the Bird:
Hayabusa is a female Peregrine Falcon who hatched an undetermined number of years ago. She was found in Tucson, Arizona, with severely damaged tendons in her right wing that prevent her from flying.
General Species Info:
The word "peregrine" means "wanderer" or "pilgrim," and Peregrine Falcons live and breed on every continent in the world except Antarctica. In North America they breed in open landscapes with cliffs (or skyscrapers) for nest sites. They can be found nesting at elevations up to about 12,000 feet, as well as along rivers and coastlines or in cities, where the local Rock Pigeon populations offer a reliable food supply. During migration and winter you can find Peregrine Falcons in nearly any open habitat, but with a greater likelihood along barrier islands, mudflats, coastlines, lake edges, and mountain chains.
Peregrine Falcons eat primarily other birds. These vary in size from a large Sandhill Crane, to as small as a hummingbird. Waterfowl are often highly desirable, but a variety of songbirds will do as well.
Notes from Staff:
Hayabusa loves the attention of museum guests. When no one is paying attention to her, she often flaps her wings as if to say "Hey! Over here!"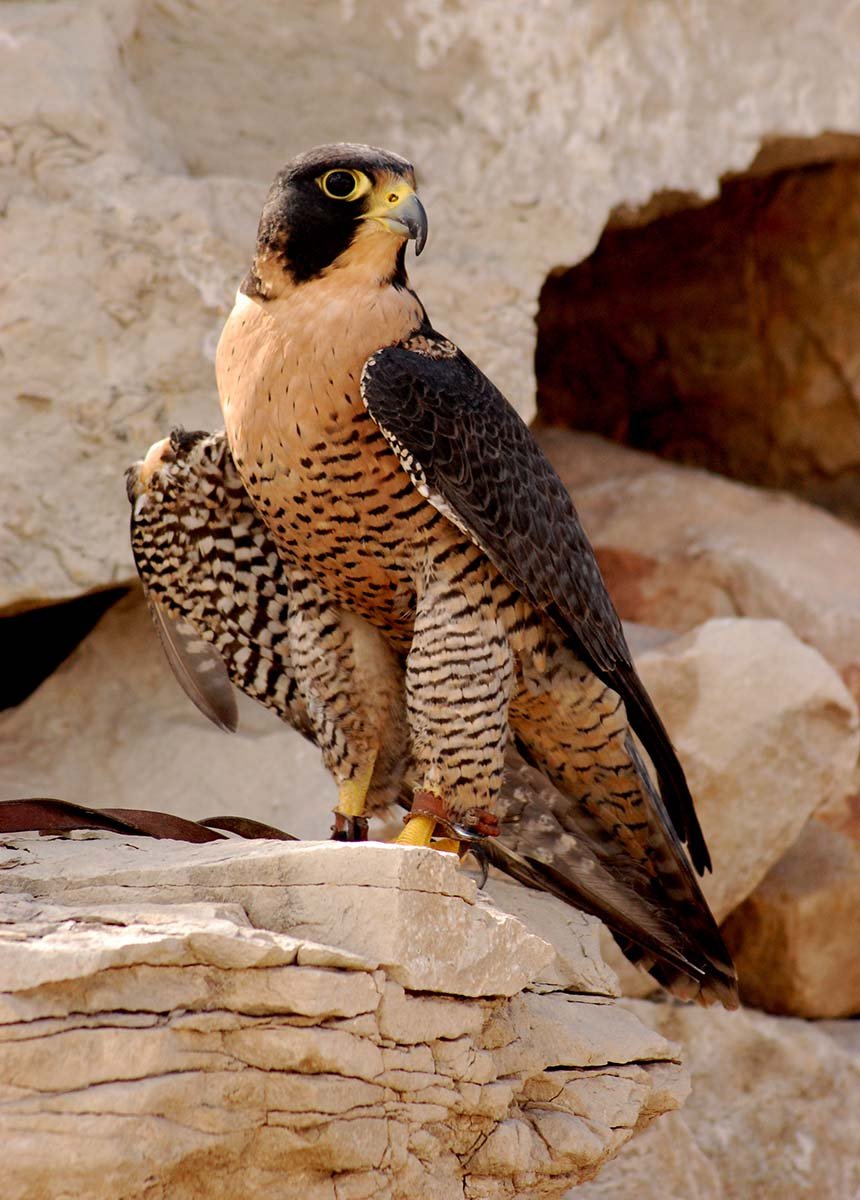 Sign up for our Adopt-a-Raptor program