Draper Museum Raptor Experience
Amelia: short-eared owl
Hatch year: Unknown
Came to us from: Gillette, Wyoming
This lovely short-eared owl is one of the raptors in our flock. She arrived at the Buffalo Bill Center of the West in March 2016.
One of our smaller birds, Amelia—like short-eared owls in general—weighs about 400–410 grams. That's about 14 ounces. She came to the Draper Museum Raptor Experience from Ironside Bird Rescue here in Cody. In October 2015, Amelia caught her left wing in a barbed-wire fence near the Antelope Coal Mine outside of Gillette in northeastern Wyoming. She suffered a very bad cut on the wing, which was sutured in the hope that it would heal. Even if it had healed properly, the owl would never fly again, as the tendon in the wing was too severely damaged.
As it was, the sutures were not able to close the wound in Amelia's wing, leading to the amputation of the lower part of the wing.
Amelia is named for Amelia Earhart, the famous female pilot who disappeared during her attempt to fly around the world in 1937—an amazing flyer brought down too soon, just like our Amelia. An interesting aside: the our Buffalo Bill Museum has one of Amelia Earhart's jackets, which she kept at one of her favorite places, the Pitchfork Ranch not far from Cody.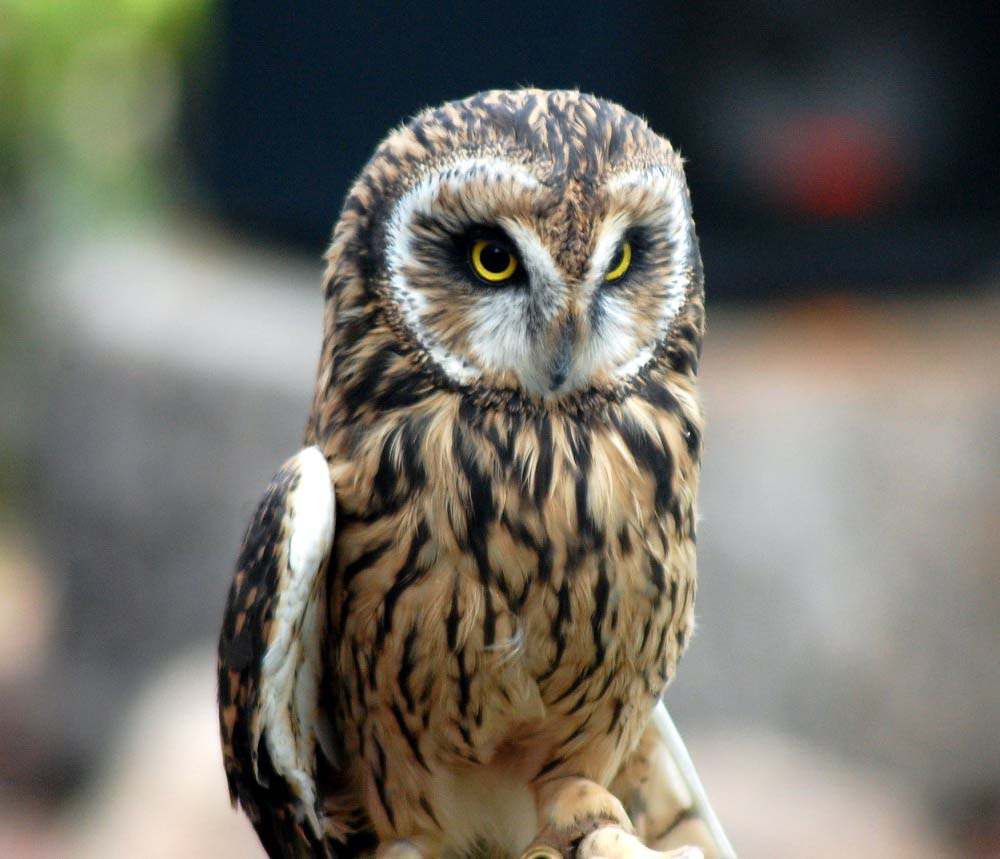 Sign up for our Adopt-a-Raptor program