Guided and Self-Guided Field Trips
General Information
All school groups, including self-guided (teacher led) or guided, MUST register at least three weeks in advance before visiting.
All visits must be scheduled on weekdays during regular museum hours. See bottom of this page to view museum hours.
School groups are required to have a minimum of 1 adult chaperone per 10 students. It is the responsibility of the chaperone(s) to supervise the students at all times.
Please make sure that the group size visiting the Museum Store at any one time does not exceed 10 individuals per group. A chaperone or teacher must be with group.
Online Registration
Please schedule your field trip using the links provided below.
A message confirming your submission will appear after you complete the form.
Your visit is not confirmed until you receive an e-mail within 1 week .
Upon arrival, please check in at admissions with the name of your group, the number of students and chaperones, and your purchase order/payment ready.
Let us know if you have any problems with our online registration system by e-mailing Alex Martin or calling her at 307-578-4028.
School Group Prices
| | |
| --- | --- |
| Self-guided teacher-led tours | $2 per student |
| Educator guided experiences | $3.50 per student (unless otherwise noted below) |
| Teachers | Free |
| Chaperones (1 chaperone per 4 students) | Free |
| Chaperones (more than 1 per 4 students) | $14 per chaperone |
Scholarships Available
For the 2022 – 2023 school year, field trips for school groups organized by Park County, Wyoming, schools (K – 12) are free!
This program is made possible by the generous support of the Stephen M. Seay Foundation and other generous donors. The free admission for these school-sponsored groups is currently in effect for the 2022 – 2023 academic year, and includes all K – 12 classes in the county. Please note raptor programs are not included.
Attention All Teachers—MILES Scholarships!
We now offer scholarships to schools throughout the region that cover the cost of admission for school field trips to the Center. Thank you to Sinclair Oil for making these funds available. E-mail the School Services office or call 307-578-4028 to learn more, or fill out the the scholarship application to apply.
---
Schedule a Self-Guided Field Trip
Please print scavenger hunts for your students prior to your field trip visit.
---
Guided Experiences at the Buffalo Bill Center of the West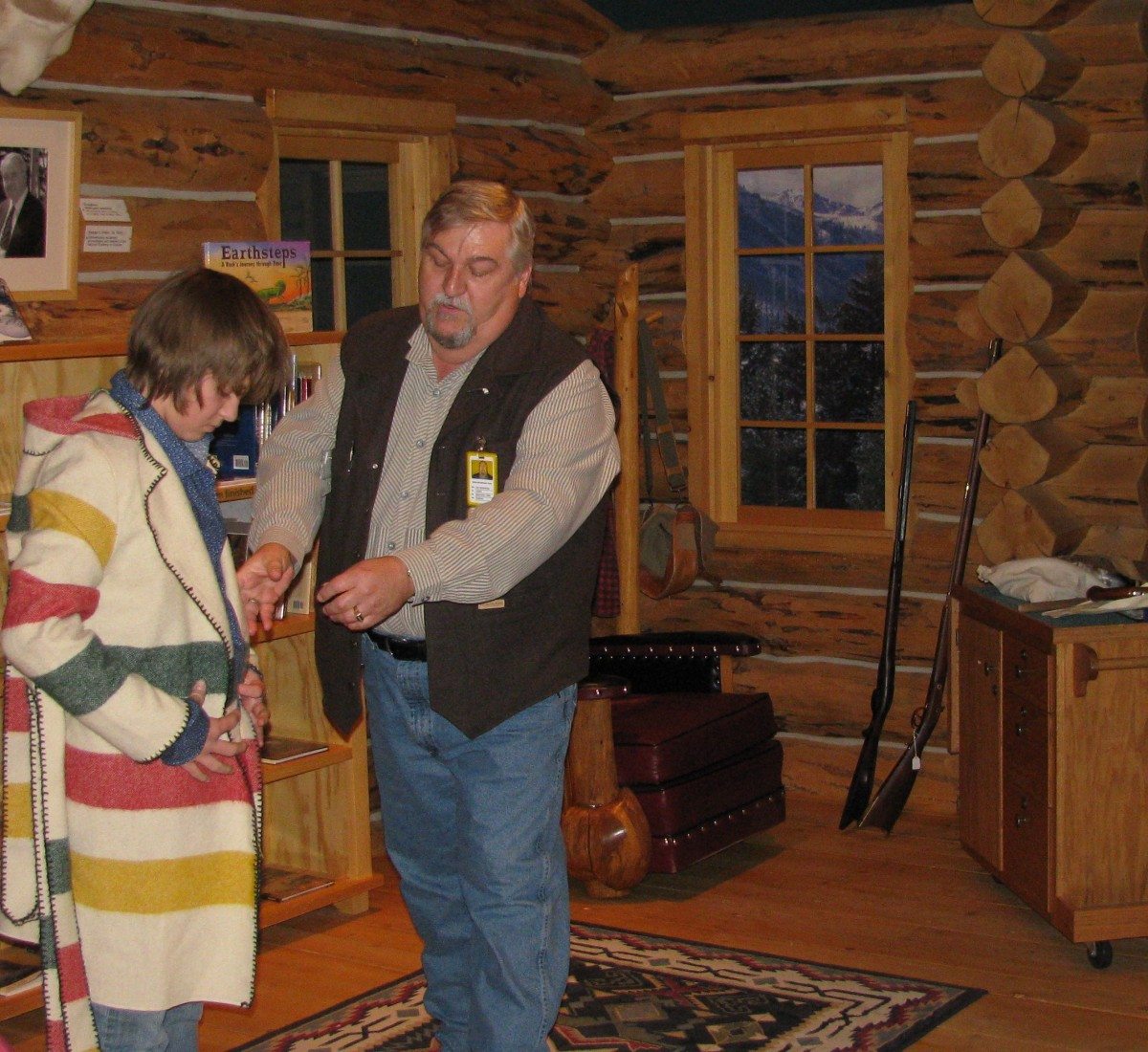 Guided Western History Experiences
Getting to Know Buffalo Bill (Grades K – 5)
During this guided experience students will travel back in time to when William F. Cody was alive. They will imagine being a young child in the 1850s and compare his life to their own lives today. As they travel through time, students will uncover just how much communication, transportation, and entertainment changed during Buffalo Bill's life. Together we will explore the life and times of the scout, buffalo hunter, town-builder, entertainer, and family man known as Buffalo Bill. He truly embodied the adventurous spirit of the American West. Students will even use inquiry skills to uncover some of history's mysteries during this time. Did young Buffalo Bill actually ride for the Penny Express? Find out the answer during this hands-on inquiry based experience.
Trappers, Traders, and Trailblazers (Grades 4 – 8)
This guided experience explores the adventurous culture of the West during the time of the trappers, traders, and trailblazers. Mountain men were rugged individuals who travelled, explored, and lived in the Rocky Mountains in search of valuable beaver pelts. Discover the tools and techniques that mountain men used to survive in the wilderness. During this lesson, students will learn about the natural history of beavers as well as why their pelts were so valuable to mountain men. Students contemplate just what it would take to be a mountain man, the skills he needed, and all the accoutrements he required for survival. This experience will uncover this colorful character in western American History.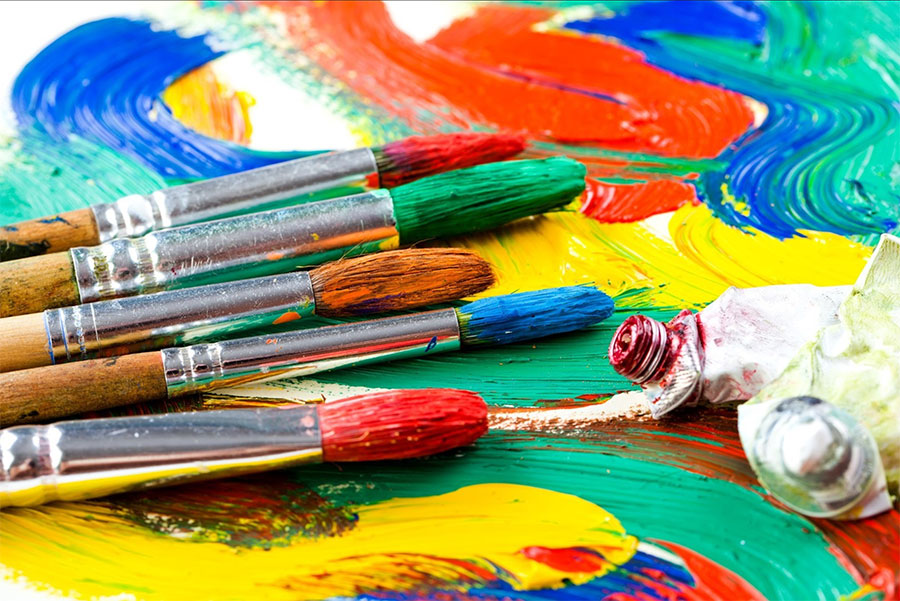 Guided Art Experiences
Journey Into Art (Grades K – 5)
What is art? Join us on an art adventure of our Whitney Western Art Museum to uncover the answers—and there isn't just once answer. Art is a painting, a sculpture, and even a beaded moccasin. During this guided experience, students will take a deep dive into forms of art, while participating in activities that help them describe, interpret, and react to art. Students will appreciate art by uncovering the parts, or techniques, of art (i.e. line, shape, and color). Knowledge of these elements will allow students to decide for themselves what a painting means to them. Does this painting make you feel happy or sad? Why does it make you feel that way? We'll guide students on this journey into art by asking these questions, and we will save time at the end for students to make a quick masterpiece of their own.
The Artist's Story (Grades 4 – 8)
Join one of the Center's educators in the Whitney Western Art Museum as you delve into the stories behind some of the art in our collection. Students will interpret art through not only their eyes, but also through the lenses of the artists themselves. This hands-on experience explores traditional and contemporary art. Students will learn how the stories of western American artists influenced their work and how their work influenced the world.
Do You See Me Like I See Me? Cultural Perspectives in Western American Art (Grades 6-12)
Students will explore how culture, individuality, technique, and place in history influence an artist's production. Educators will engage students using artwork from the Whitney Western Art Museum and the Plains Indian Museum as a tool to introduce students to historical and contemporary reflections of Plains Indian life. We will analyze European views of Native life, as well as American Indian perspectives of their own experiences. This lesson is interdisciplinary, meeting standards in art, history, and culture.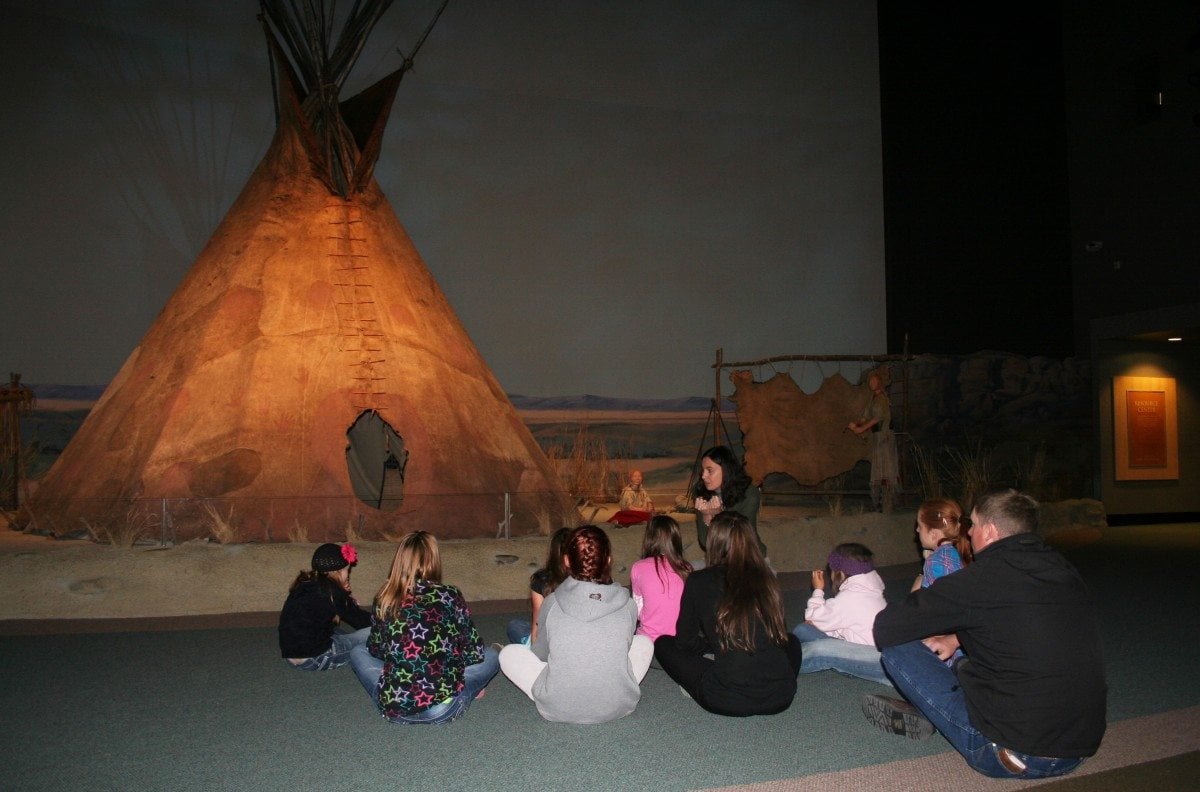 Guided Cultural History Experiences
Plains Indian Homes Tour (Grades Pre-K – 2)
Join Center educators for an experience in the Plains Indian Museum and Whitney Western Art Museum. Students will immerse themselves in the homes of Plains Indian Peoples–both past and present. They will imagine what it might have been like to travel following the buffalo and live on the Plains. During this experience, students will also journey to the art museum where they will share their own ideas and reactions to a Plains Indian story and the art around them.
Plains Indian Culture: Yesterday and Today (Grades 3 – 12)
Join our educators journeying from past to present, as they share the vibrant cultures of Plains Indian tribes. This guided experience will focus on how northern Plains Indian people's resiliency and grit have endured and flourished in the face of adversity throughout their history. Students will learn about the traditions and cultures of these tribes' past and how many of these endure and are celebrated today through art, powwow, family, language, and other important components of their cultures. Students will be guided through an inquiry activity challenging them to think about how they can use historic objects and contemporary art to understand these cultures.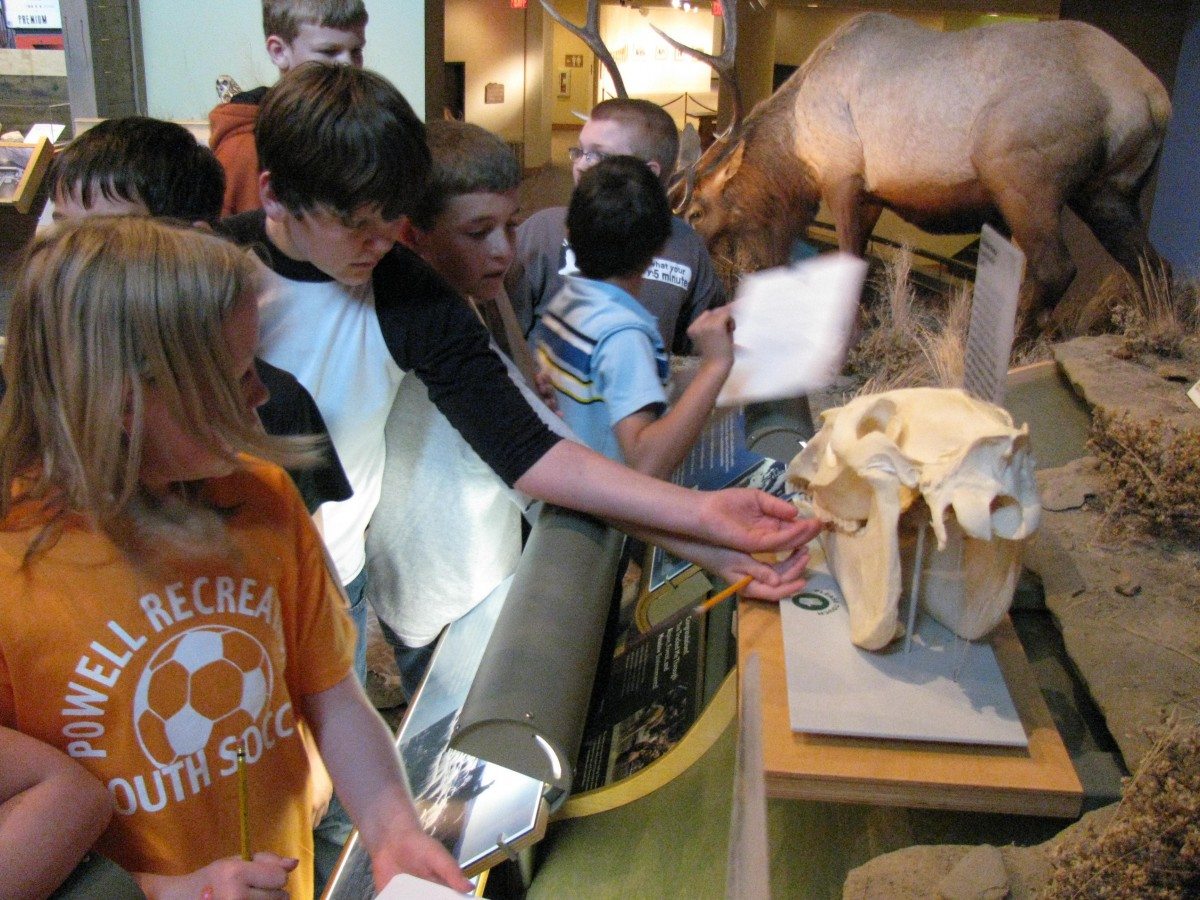 Guided Natural History Experiences
Animal Adaptations (Grades Pre-K – 8)
Animals truly are amazing! During this guided experience, students will discover the basic habitat needs of animals, and explore how living things adapt to seasons and environments. Students will journey through four habitats in the Greater Yellowstone Ecosystem – the alpine, forest, mountain meadow, and plains/basin environments. We will visit immersive museum exhibits that highlight animals in each of these unique habitats. Students will build on their depth of knowledge in each habitat, using inquiry skills that will help them see, think, and wonder about animal adaptations Each student will record and draw their journey, as they use science tools to aid in their inquiry. How do animals adapt to their environment both physically and behaviorally? Uncover the answer by scheduling Amazing Animal Adaptations now. This lesson is interdisciplinary, meeting standards in science, history, and art.
Fire, Water, and Ice (Grades 4 – 12)
Explore how water, fire, heat, and ice have shaped the landscape around us. From pikas to prairie dogs and lodgepoles to landslides, these natural factors determine what we see and where animals live in the Greater Yellowstone Ecosystem. Educators will challenge students to think about both large and small scale processes that shape the land around us. Forest fires, a super volcano, glaciers, wind and water erosion, and so much more have changed our landscape through time.
---
Teacher Guides for Guided Experience Field Trips
The following guides are available for teachers to print. These guides contain objectives, standards, pre- and post-visit activities, and a resource list. Click on the captions for the images below to view or download each one.
---
Museum Hours
| | | |
| --- | --- | --- |
| May 1 – September 15 | Open Daily | 8 a.m. – 6 p.m. |
| September 16 – October 31 | Open Daily | 8 a.m. – 5 p.m. |
| November 1 – 30 | Daily | 10 a.m. – 5 p.m. |
| December 1 – February 28 | Thursday – Sunday | 10 a.m. – 5 p.m. |
| March 1 – April 30 | Open Daily | 10 a.m. – 5 p.m. |
---
Field Trip Resources
MILES Grants for Admission, Lodging, and Transportation Assistance
Clues for the Classroom Teacher and Students Activities, Curriculum and Lessons
Indian Education for All Resources
---
Standards Correlations
All of our guided experiences meet Wyoming and Montana state standards. Please click on the link below to view our standards correlation chart.
Wyoming and Montana State Standards Correlation Chart
SURVEY: After visiting the Center, we invite you to return here to evaluate it in a short survey:
Guided Experience Field Trip Evaluation