Guided and Self-Guided Field Trips
Please Note: The Center is currently only scheduling self-guided (teacher led) field trips. With health and safety precautions in mind, we have temporarily suspended our onsite guided tours. However, we can schedule you and your students for a virtual guided tour based on any of our onsite guided tours. We also offer a variety of other digital resources that we hope will enrich your classroom needs. We will update this page should this change.
Links are provided below:Schedule a Self-Guided Field Trip to the Center
Learn More About a Specialized Virtual Guided Tour
Register for a Guided Virtual Field Trip (Skype in the Classroom)
MILES Grants for Admission, Lodging, and Transportation Assistance
BRAND NEW! Clue for Your Classrooms – resources, activities, and digital curriculum
Contact: Megan Smith at [email protected] or at 307-578-4028 for more information.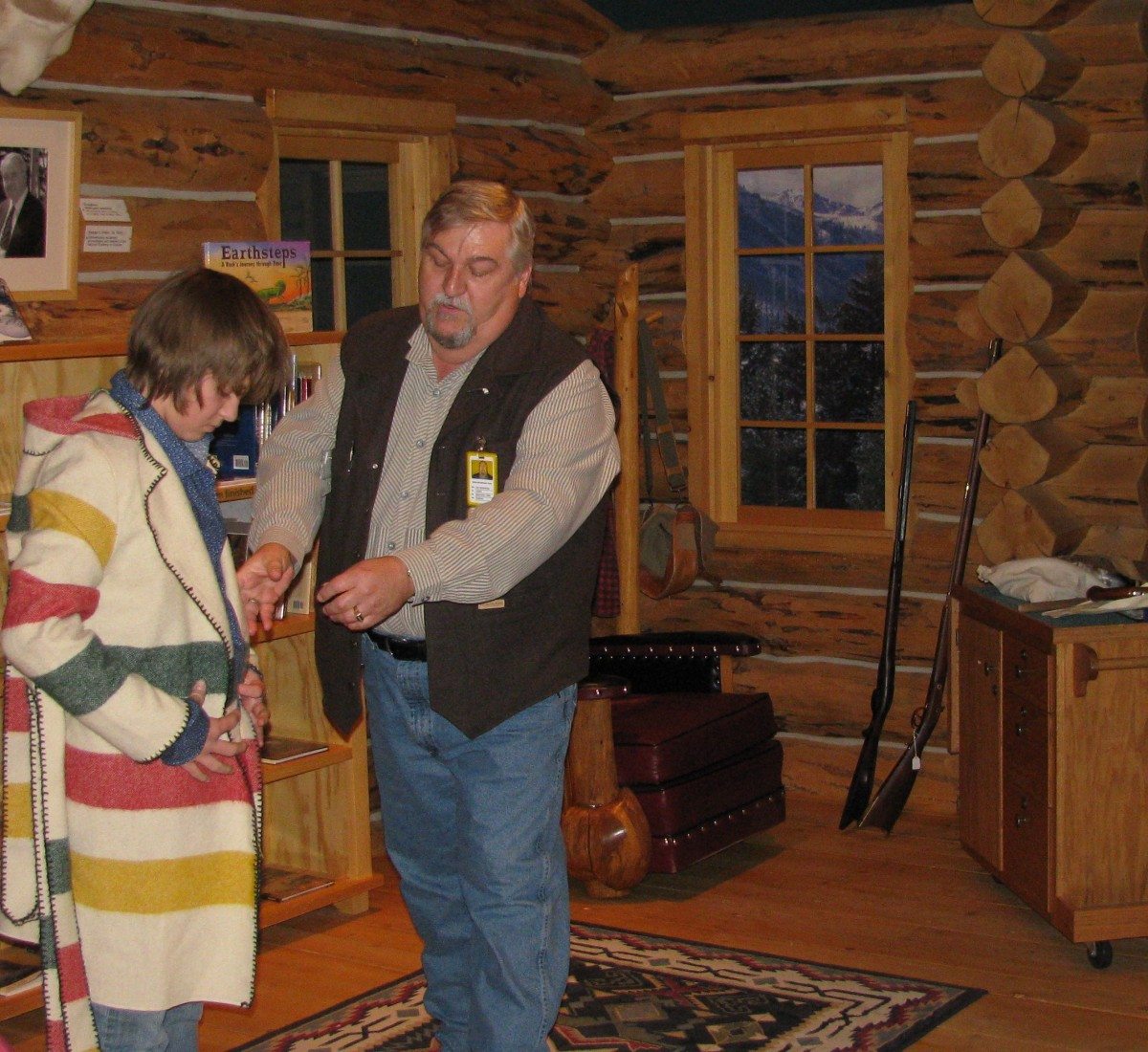 Museum Hours
| | | |
| --- | --- | --- |
| May 1 – September 15 | Open Daily | 8 a.m. – 6 p.m. |
| September 16 – October 31 | Open Daily | 8 a.m. – 5 p.m. |
| November 1 – 30 | Daily | 10 a.m. – 5 p.m. |
| December 1 – February 28 | Thursday – Sunday | 10 a.m. – 5 p.m. |
| March 1 – April 30 | Open Daily | 10 a.m. – 5 p.m. |
School Group Prices*
| | |
| --- | --- |
| Self-guided teacher-led tours | $2 per student |
| Docent/educator guided tours | $3.50 per student |
| Docent/educator guided tours with activity | $5 per student |
| Teachers | Free |
| Chaperones (1 chaperone per 4 students) | Free |
| Chaperones (more than 1 per 4 students) | $14 per chaperone |
| Outreach trunks | Cost of shipping both ways |
*For the 2020 – 2021 school year, field trips for school groups organized by Park County, Wyoming, schools (K – 12) are free!
This program is made possible by the generous support of the Stephen M. Seay Foundation and other generous donors. The free admission for these school-sponsored groups is currently in effect for the 2020 – 2021 academic year, and includes all K – 12 classes in the county. Please note raptor programs are not included.
---
Attention All Teachers — MILES Scholarships!
We now offer scholarships to schools throughout the region that cover the cost of admission for school field trips to the Center. Thank you to Sinclair Oil for making these funds available. E-mail the School Services office or call 307-578-4028 to learn more, or fill out the the scholarship application to apply.
General Information
All school groups, including self-guided (teacher led) or guided, MUST register before coming to the Buffalo Bill Center of the West.
Register for all visits to the museum at least three weeks in advance.
All visits must be scheduled on weekdays during regular museum hours.
School groups are required to have a minimum of 1 adult chaperone per 10 students. It is the responsibility of the chaperone(s) to supervise the students at all times.
Please make sure that the group size visiting the Museum Store at any one time does not exceed 10 individuals per group. A chaperone or teacher must be with groups when they are visiting the store.
Online Registration
Please fill out the information requested on the forms at the links below to register.
A message confirming your submission will appear on your screen.
Your visit is not confirmed until you receive an e-mail within 1 week with a confirmation number.
Upon arrival, please check in at admissions with the name of your group, the number of students and chaperones, and your purchase order/payment ready.
Please let us know if you have any problems with our online registration system by e-mailing Megan Smith or calling her at 307-578-4028.
Guided virtual tour options and registration information are listed below. Questions? Please e-mail Megan Smith or call her at 307-578-4028.
Self-Guided Field Trip Opportunities
Scavenger Hunts available!
Please print scavenger hunts for your students prior to your field trip visit.
Click on the image below to download and print our scavenger hunts prior to your field trip.

---
Contact Megan Smith or visit our virtual field trip page for more information or to register for these immersive and interactive experiences for your students.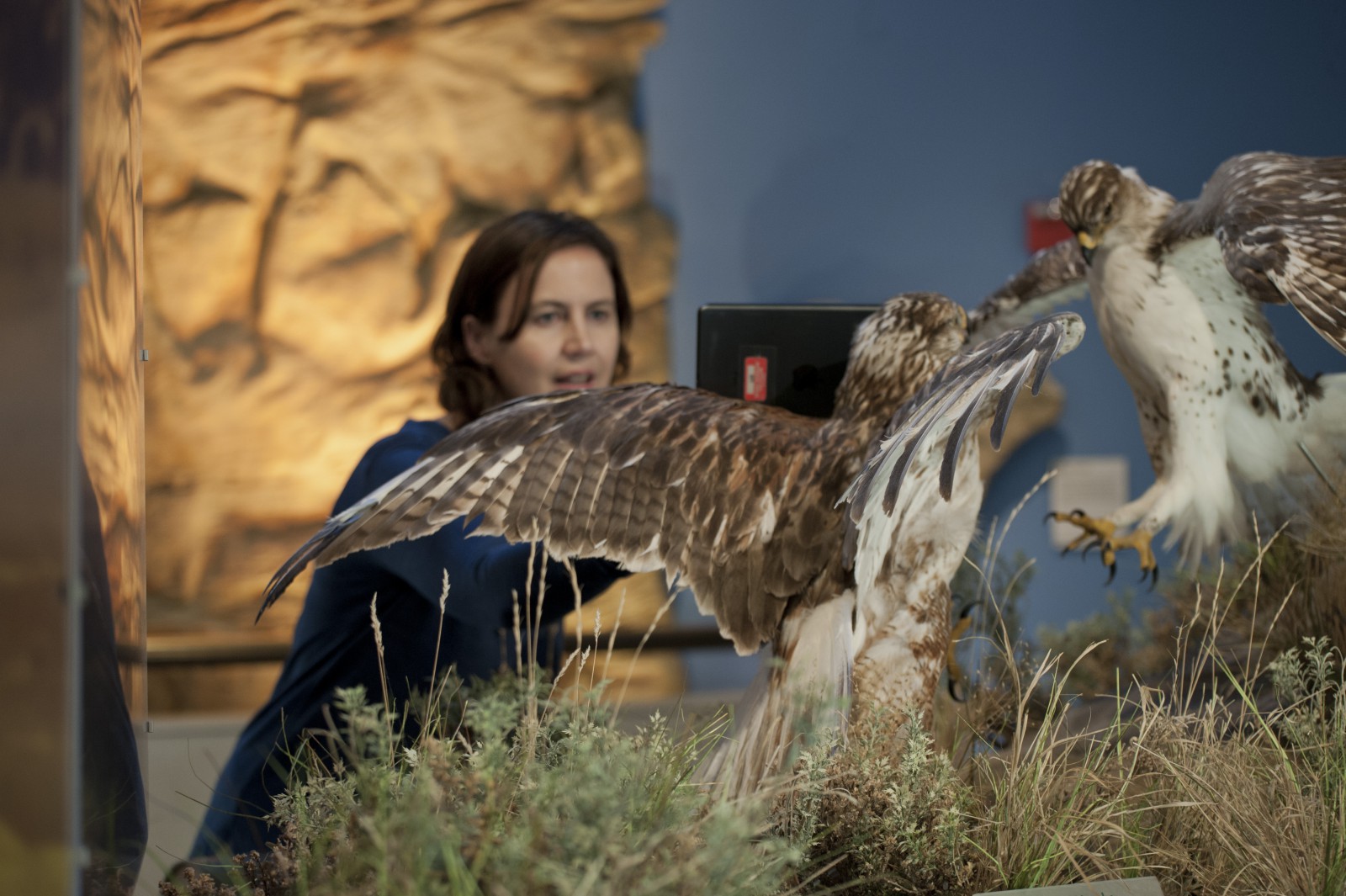 Guided Virtual Western History Tours
Getting to Know Buffalo Bill (Grades K – 5)
William F. Cody embodied the adventurous spirit of the American West. Explore the life and times of the scout buffalo hunter, town-builder, entertainer, and family man known as Buffalo Bill.
Fact or Fiction (Grades 2 – 5)
Students will apply critical thinking skills to debunk myths of the West using artifacts, letters, photographs, and other primary resources.
Trappers, Traders, and Trailblazers (Grades 4 – 8)
Explore the adventurous culture of the West during the time of the trappers, traders, and trailblazers. Discover the tools and techniques that mountain men used to survive in the wilderness, and see how they influenced the American West.
Teacher Guide for the Trappers, Traders, and Trailblazers Guided Tour
Guided Virtual Art Tours
Journey into Art (Grades K – 3)
Discover and explore the artistic elements of line, shape, and color throughout the Whitney Western Art Museum.
The Artist's Story (Grades 4 – 8)
Discover the world of art through the eyes of the artists. This hands-on tour explores traditional and contemporary art. Students will learn how the stories of western American artists influenced their work.
Do You See Me Like I See Me? Cultural Perspectives in Western American Art (Grades 6-12)
Students will explore how culture, individuality, technique, and place in history influence artists. Tour includes historic European views of Native life, as well contemporary American Indian perspectives.
Teacher Guide for the Do You See Me Like I See Me? Guided Tour
Guided Virtual Cultural History Tours
Plains Indian Homes Tour (Grades Pre-K – 2)
Explore the dwellings of some Plains Indian people. Available during the month of November only.
Teacher Guide for the Plains Indian Tipi Guided Tour and Activity and Plains Indian Parfleche Activity
Plains Indian Culture: Yesterday and Today (Grades 3 – 12)
Discover how Plains Indians enrich their lifestyles today by incorporating contemporary aspects of culture while continuing to draw upon past traditions.
Teacher Guide for the Plains Indian Culture: Yesterday and Today Guided Tour
Guided Virtual Natural History Tours
Animal Adaptations (Grades Pre-K – 8)
Discover the basic habitat needs of animals, and explore how plants and animals adapt to changing seasons and environments.
Teacher Guide for the Animal Adaptations Guided Tour
Wyoming Geology Rocks! (Grades 1 – 4)
Students study the geologic processes that have shaped this region, and explore how these processes influence the diversity of plants and animals found here.
Fire, Water, and Ice (Grades 4 – 12)
Explore how water, fire, heat, and ice have shaped the landscape around us. From pikas to prairie dogs and lodgepoles to landslides, these natural factors determine what we see and where animals live.
Teacher Guides for Guided Virtual Field Trips
The following guides are available for teachers to print. These guides contain objectives, standards, pre- and post-visit activities, and a resource list. Click on the captions for the images below to view or download each one.
Standards Correlations
All of our guided tours meet Wyoming and Montana state standards. Please click on the link below to view our standards correlation chart.
Wyoming and Montana State Standards Correlation Chart
SURVEY: After visiting the Center, we invite you to return here to evaluate it in a short survey:
Guided Tour Field Trip Evaluation