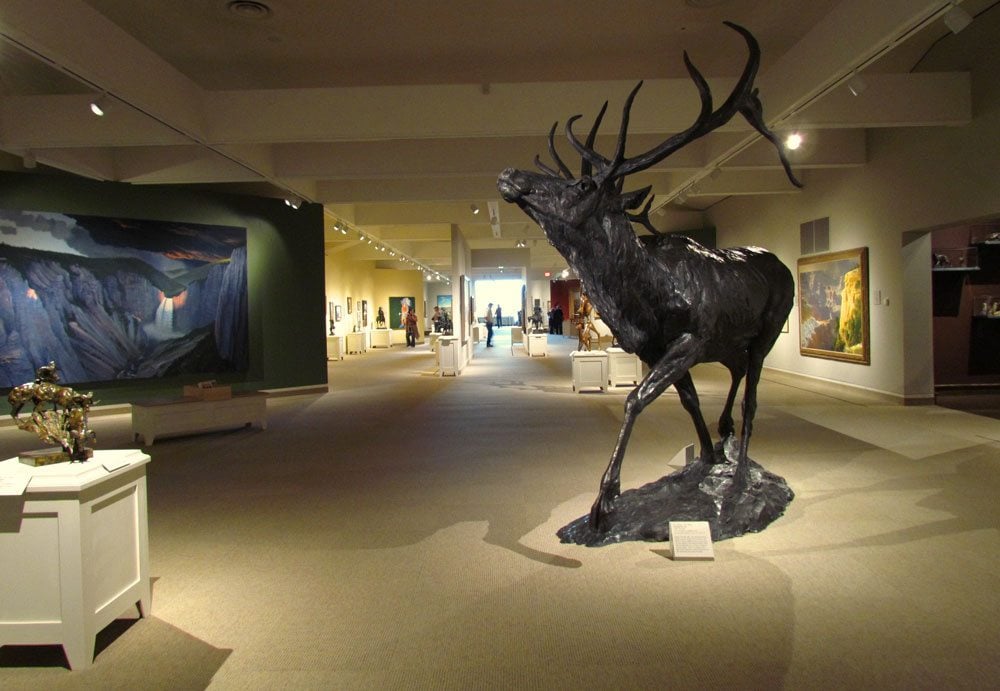 Whitney Western Art Museum
See artistic masterworks and exciting modern views of the land, people, and wildlife of the West in the Whitney Western Art Museum. Visitors are encouraged to make connections across culture and time. The thematic display presents an innovative way of interpreting American art of the West that encourages discovery, creativity, and presents the artwork in a tranquil, contemplative space.
Visitors are welcome to experience the Spirit of the American West through art. Along with exquisite paintings and sculpture, there are activities located throughout the Whitney Museum that appeal to all ages and interests.
The Whitney Museum's extraordinary collection of paintings, prints, sculpture, and more give our visitors a broad look at the west through the works of the artists. Our online collection can do the same for online visitors.
Taking the Whitney "Beyond Our Walls"
This fall and winter, the Buffalo Bill Center of the West's Whitney Western Art Museum and other museums share a major exhibition of art and artifacts with two museums in Georgia. Click here to find out more about Go West! Art of the American Frontier from the Buffalo Bill Center of the West (at the High Museum of Art in Atlanta) and Today's West: Contemporary Art from the Buffalo Bill Center of the West (at the Booth Western Art Museum in Cartersville). Both exhibitions close  April 13, 2014.