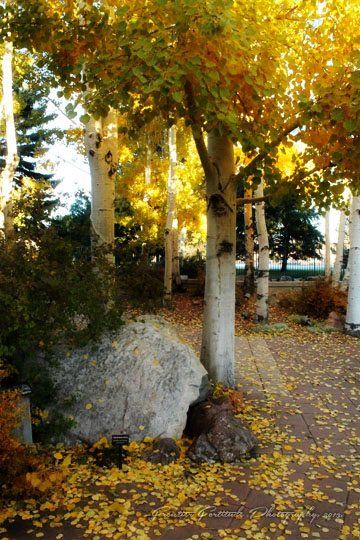 Colors are warm and inviting in the fall. They are a wonderful masterpiece as leaves gently drift to the ground and add texture, and a blanket of warmth to the browning grass beneath. Window sitting in the off season of the hustle and bustle of the busy summer tourist run is a great time to appreciate Wyoming wonder. If you have never stayed for fall in Wyoming and into early winter you are missing out.
The animals are mobile, the colors are wondrous, and the winds bring change and invigorate you each evening as you go out for a run or walk. The earth is alive with its last burst of spirit before the cold winter closes in on it. The gardens and trees are beautiful in transition mode. Something to enjoy and just sit, sit and sip coffee or tea and watch that stand-still moment.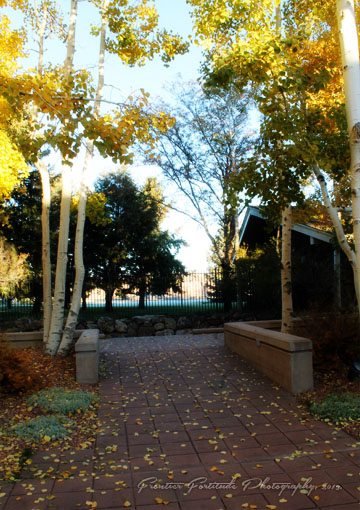 Cody, Wyoming, and Yellowstone National Park have a new life of their own as foot traffic ceases for the season. They come out to play. The Braun Garden at the Center of the West is a sanctuary of color and life and dancing as school begins, and employees dig in as if for a long cabin-fever winter. It is one last place to get out and sit; sit and listen and feel the last of life for a season.
There is so much missed in September and November through the season of Thanksgiving. There is an experience waiting to happen in those quiet times, in those reflective times. Seasons at the Center of the West are those to treasure.