Western humorist Will Rogers (1879 – 1935) used to say, "There is something about riding down the street on a prancing horse that makes you feel like something, even when you ain't a thing." This is especially true when that horse has a little bling.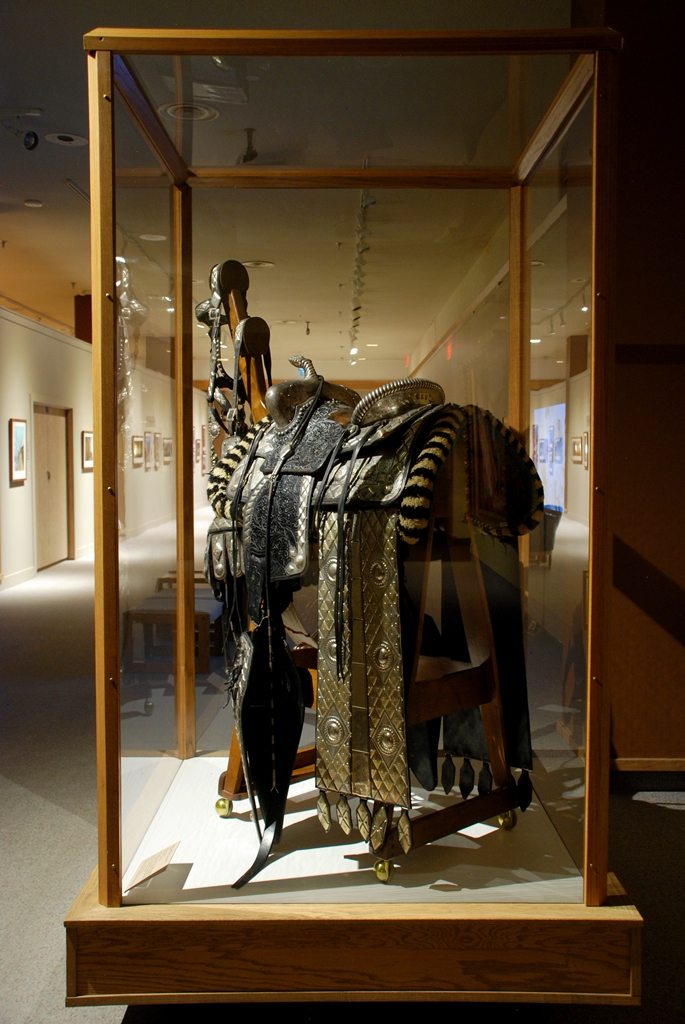 ---
Displayed just around the corner from my office is this massive, silver-engraved saddle by Edward Bohlin (1895 – 1980) "saddle maker to the stars," a work of craftsmanship that is the embodiment of "bling." I can't imagine how much it must weigh or what kind of horse could actually carry it and a rider without its legs buckling under him! There's no doubt, though, that riding a horse with such flashy rigging would make ol' Will Rogers "feel like something."
"In the West, the saddle was not only a tool that was used every day, but a symbol of stature," explains David LaFlair, of the Cochise Leather Company in Arizona. "Many a cowboy didn't own his own horse, but if he had his own saddle, he could get a job just about anywhere." My guess is that a 19th-century cowboy would scoff at a fancy saddle like this one as too heavy and too much work to maintain.
But, to give classic western movie and TV stars like Hopalong Cassidy, Monte Hale, Tom Mix, William Hart, Gene Autry, Clayton Moore, and Roy Rogers the extra attention they deserved, their horses needed elaborate saddles and bridles—the more silver, the better.
This became a market for Bohlin's and others' leather and silver work.
James Nottage, Vice President Chief Curatorial Officer and Gund Curator of Western Art at the Eiteljorg Museum in Indianapolis, Indiana, is author of a definitive work on Bohlin, Saddlemaker to the Stars: The Leather and Silver Art of Edward H. Bohlin. In it, the author notes that lavish saddles didn't begin with the stars of early classic westerns. "Fancy silver-mounted horse gear had been used to show off finely bred horses and the gentry of California since the 1800s…," Nottage explains.
It's no wonder, then, that Buffalo Bill embraced equine bling; check out his saddle (left). It's what all the best horses were wearing that year.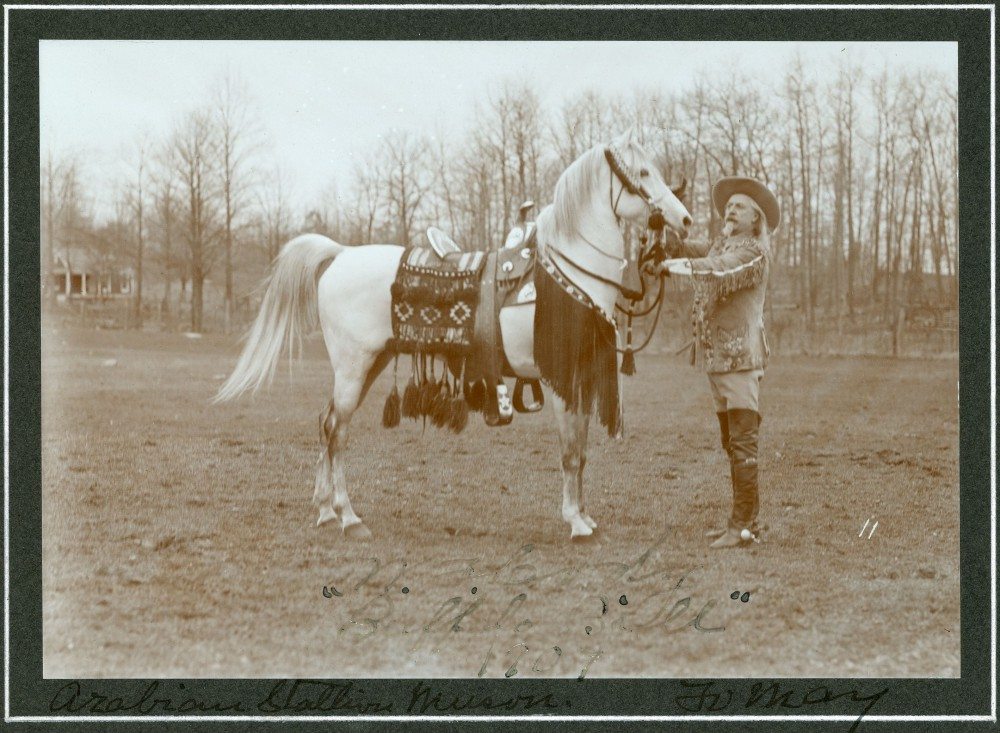 Inscription: "W. F. Cody 'Buffalo Bill' 1907. Arabian stallion Muson to May." MS6 William F. Cody Collection. P.6.459.1