Originally published in Points West magazine in Spring 2012
Babcock drum cylinder printing press
William F. "Buffalo Bill" Cody is thought to be the first owner of this Babcock drum cylinder printing press. He purchased it for his sister Helen Cody Wetmore's publishing company in Duluth, Minnesota. The press is a standard model, one revolution, hand-fed, drum cylinder built about 1895.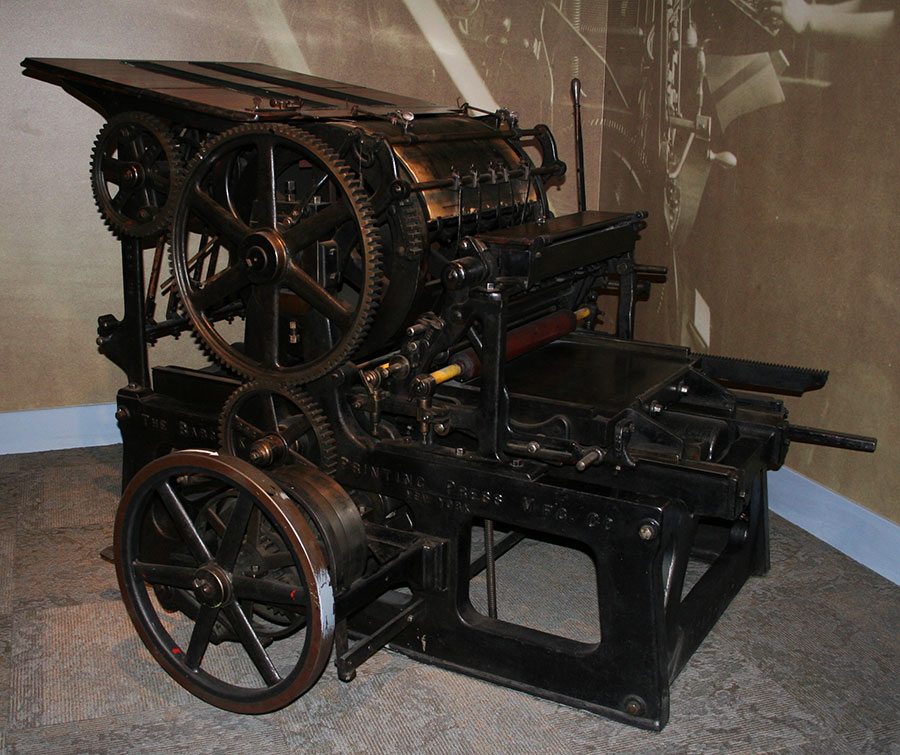 When Buffalo Bill founded a newspaper in his new town of Cody, Wyoming, he purchased the press from the People's Printing Co. of Duluth in 1899 and the first edition of the Cody Enterprise appeared in late August of that year.
An April 1906 ad in the Wyoming Industrial Journal noted that the Cody Enterprise aimed to publish "all of the news of the famous BIG HORN BASIN with all of its huge IRRIGATION SCHEMES vividly told."
The press was sold by the newspaper in the 1930s to a paper in Lodi, California. It subsequently returned to Cody in 1983 when it was donated to the Center. The press arrived in pieces in crates and was re-assembled by the then-owner/publisher of the Cody Enterprise, Bruce Kennedy of Sage Publishing Company, and some of his staff. The press is on exhibit in the Center's Buffalo Bill Museum.
First Cody Enterprise printing press, ca. 1895. Babcock Printing Press Co., New London, Connecticut. Gift of Mr. and Mrs. George Abrahamson. 1.69.1843
Post 064