Hannah Miller, daughter of Dan Miller, has been a member of the Cowboy Music Revue since she was six years old—a young poet who wowed audiences with her adorable western charm. 12 years later, she's a star of the show with a rich alto voice and exceptional fiddle skills. She's a lot like her dad: humble, musically talented, and in touch with the West. But she's a next-generation western talent—a fresh, modern sound with a classic, old west charisma. Now, with high school under her belt, she might take that new western style straight to the home of western music: Nashville.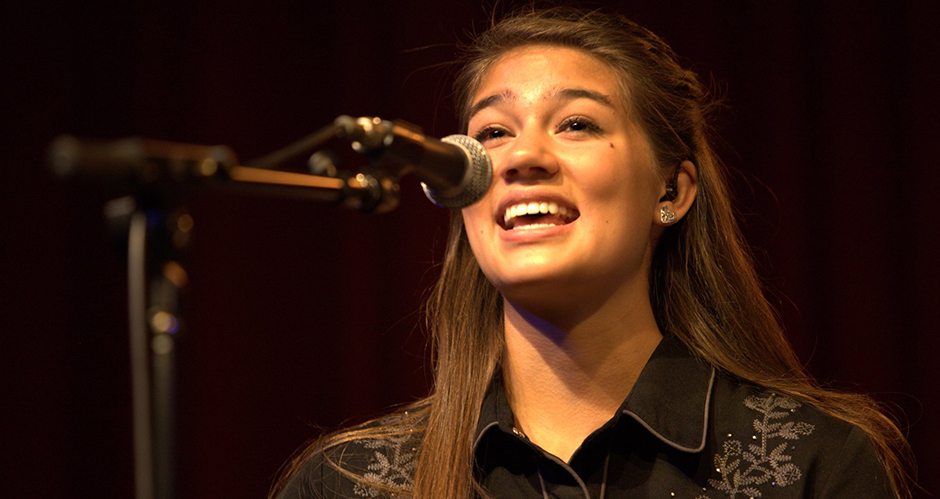 You've been with the Cowboy Music Revue for all 12 seasons, which means you started performing in the show at six years old. What is one of your first memories of the show?
I remember whenever I was hanging out with my dad, especially when we were driving in the car, he would make me practice my poem I did in the show. I remember always being scared to do the "yeehaw!" at the end of the poem. But it was always fun.
Are there any moments that have given you nerves over the years?
I would say the first night we played in the [Kuyper] Pavilion in the Center of the West this year. I'm not used to being able to see everyone in the audience and see what's going on, so I was pretty nervous for that one. I was used to the old theatre—seeing only black in the audience—not really seeing anyone.
You started as a poet, then picked up the fiddle. What's the story behind the fiddle?
Early in the show, we had a young fiddle player who would play every once in awhile. I always thought fiddle was cool, and said "aww, I want to try that." So I asked my dad, and said I wanted to give my fiddle a try, and that's how it all began.
How much do you practice on the fiddle?
Not as much as I should. When I started learning the fiddle, I would practice every night. But now, it's easier for me to pick up songs, so I don't have to practice every night.
Not everyone works for their parents. What's it like working with your dad?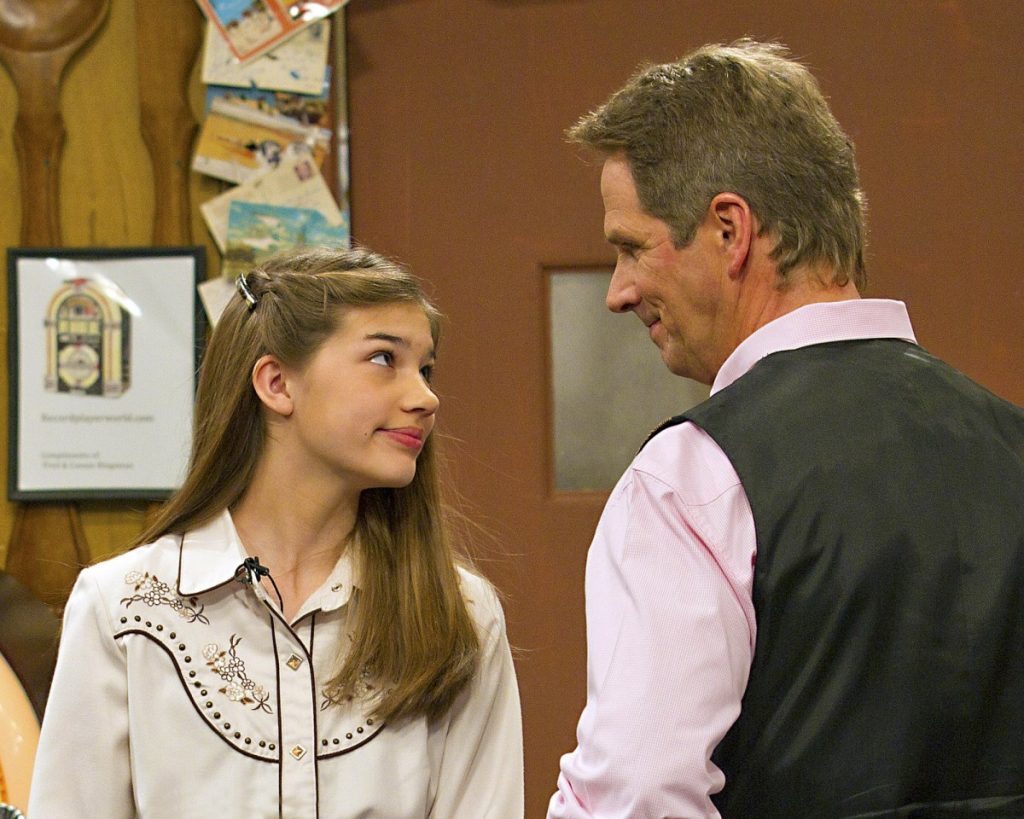 Working with my dad isn't work at all. It's more of a blessing to share something with my dad, and have something in common with him. I know so many people my age who complain about hanging out with their dads, but I'm so blessed to have a great way to bond with my dad every night.
What has your dad taught you through the show and through music?
He's taught me how to be confident, and how to always do my best. He's always put a smile on my face, and taught me to be positive through everything.
What does your future as a performer look like?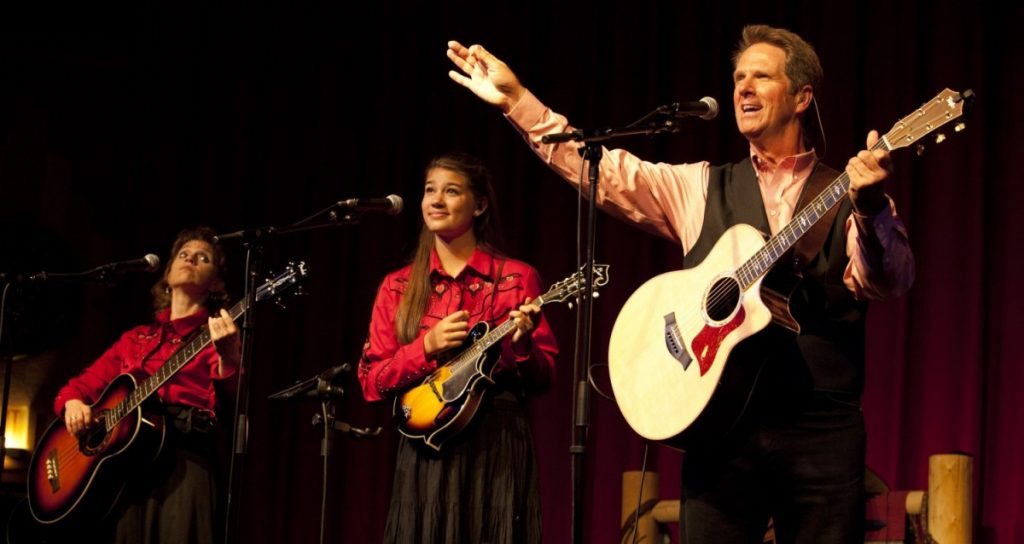 Currently, I'm heading to Northwest College to study nursing. But I'm also going to head to Nashville and give it my all there. I'd like to take some fiddle lessons from the best fiddle players there that my dad had connections with, but I'd like to give singing a try as well. I love to perform, but I also love to have a backup plan.
For more information, or to purchase Cowboy Music Revue tickets, click here!