It's safe to say that Jeremy Johnston—a former history professor at Northwest College in Powell, Wyoming, and now Curator of Western History and the Buffalo Bill Museum at the Buffalo Bill Center of the West as well as Managing Editor of the Papers of William F. Cody—is truly immersed in the history of the American West. Amidst a career of dedication to preserving and sharing the many narratives of the West, Johnston has recently earned his PhD in history from the University of Strathclyde in Glasgow, United Kingdom.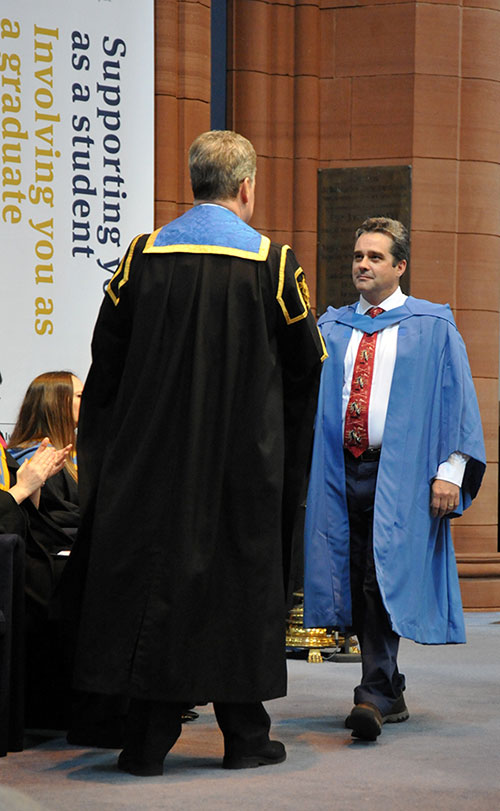 "Thanks to the international success of Buffalo Bill's Wild West, Buffalo Bill Cody is a prominent American representative throughout the world. Many Europeans are familiar with Buffalo Bill and the American West, not only through Buffalo Bill's performances, but also through international broadcasting of western films and television programs," Johnston notes.
While completing this program, Johnston could earn his degree even as he continued his curatorial duties at the Center of the West. His dissertation, Two Rough Riders: Buffalo Bill and Theodore Roosevelts Enigmatic Relationship, examines the social, political, and cultural connections between Theodore "Teddy" Roosevelt and William F. "Buffalo Bill" Cody.
Johnston says that his journey at the Center began with a fellowship, which inspired him to continue pursuing this research topic and delve deeper into the public's perception of camaraderie between Cody and Roosevelt.
In his dissertation, Johnston demonstrates that the two men—while often agreeing on various political issues—regularly disagreed on a professional level. He adds, "Both men found fault with one another over their differing methodologies used to accomplish their similar goals.
"I need to thank my colleagues and my family, especially my wife Amanda, my kids Jaxon, Sam, and Alexa, for supporting me through this process. In many ways, the process of earning a PhD was harder on them than it was on me!" Johnston adds.
Johnston said that throughout the course of composing his dissertation, the opportunity to engage and research alongside other scholars has significantly enhanced his role as curator of the Buffalo Bill Museum.
To learn more about the Buffalo Bill Museum and its collections, visit centerofthewest.org/our-museums/buffalo-bill/.
---
Since 1917, the award-winning Buffalo Bill Center of the West in Cody, Wyoming, has devoted itself to sharing the story of the authentic American West. The Center is an affiliate of the Smithsonian Institution. For additional information, visit centerofthewest.org or the Center's Facebook page. #100YearsMore