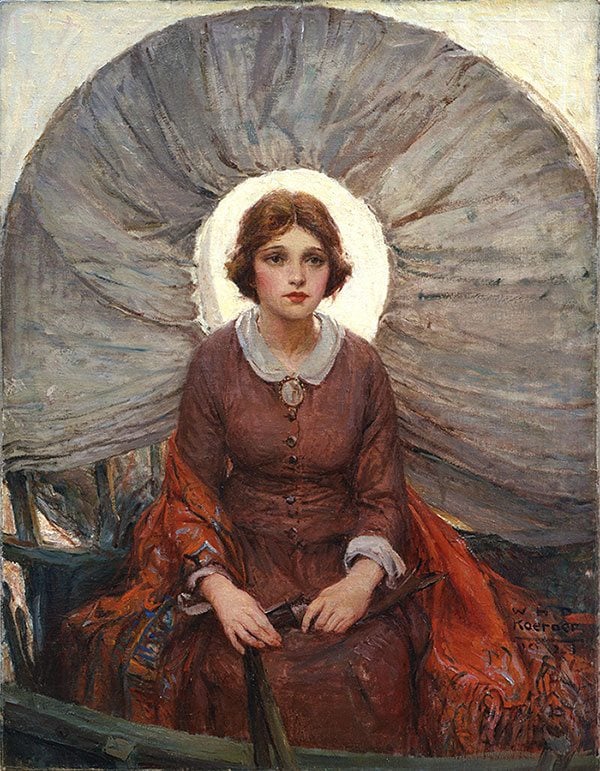 The Buffalo Bill Center of the West's traveling exhibition Go West! opens December 3, 2017, in Salt Lake City at the Utah Museum of Fine Arts (UMFA). It is on view through March 11, 2018.
"Salt Lake is the latest stop on the Go West! Art of the American Frontier tour for the Buffalo Bill Center of the West," explains Bruce Eldredge, the Center's executive director and CEO. "The UMFA is the fourth venue for this well-traveled—and well-received—exhibition, following shows at the High Museum in Atlanta, Georgia (2014); the Palm Springs Art Museum in Palm Springs, California (2015); and last year's stint at the Joslyn Art Museum in Omaha, Nebraska."
Go West! features some of the Center's most extraordinary artwork from a "Who's Who" in art of the American West. "At a time of year when our foot traffic slows," Eldredge adds, "Go West! allows us to share our collections with a wider audience. We dispatch our most important and most popular works to other museums throughout the country during our 'off season,' returning to the Center in the spring as we gear up for increased visitation."
"We are thrilled with the opportunity to bring these beautiful and important works to our community, where there are so many devoted fans of art from our region," says Gretchen Dietrich, UMFA executive director. "The remarkable quality of these objects, their art historical significance, and their cultural relevance make this a must-see exhibition."
Go West! features 80 works of art and objects by Euro-American and Plains Indian artists. Altogether, they exemplify the ways in which newcomers mythologized their vision of the region, and Native peoples sought to preserve their vanishing way of life.
In conjunction with the exhibition, eight art/history-related organizations have joined in to celebrate the American West in a collaborative endeavor titled On the Trail of the West: Salt Lake City. The various groups are planning a wide range of activities including lectures, family programs, film series, classes, and music. Participants are: UMFA, Utah Symphony, Utah State Historical Society, University of Utah Osher Lifelong Learning Institute, Church History Museum, Daughters of Utah Pioneers, O.C. Tanner Jewelers, and Classic Architecture & Art-Utah.
On the Trail of the West is sponsored by the Hal R. and Naoma J. Tate Foundation with added contributions from the Center of the West, David Dee Fine Arts, and Circle of Art Loving Friends (CALF). To learn more, click here for a full schedule of events, or check out the On the Trail page on Facebook.
---
Since 1917, the award-winning Buffalo Bill Center of the West in Cody, Wyoming, has devoted itself to sharing the story of the authentic American West. The Center is an affiliate of the Smithsonian Institution. For additional information, visit centerofthewest.org or the Center's Facebook page.