The Buffalo Bill Center of the West has garnered four of True West magazine's "Best of the West" awards for 2018. Each year, magazine editors and readers pick their favorites of everything from western apparel and firearms to historic forts and cemeteries. A compilation of all the votes determines the Editor's Choice Award and the Reader's Choice Award in each category.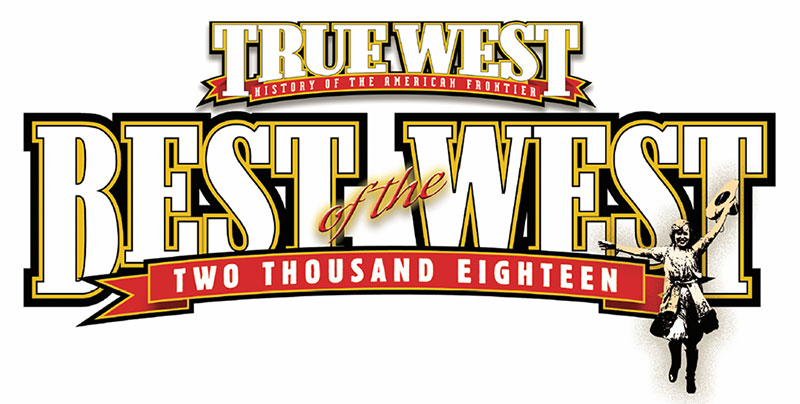 In a 3-peat from 2017, True West tapped the Center as Best Western Museum acknowledging "all the folks who turned the Center into the incredible anchor of western history it has become today." In addition, two of the Center's museums each received "best of" awards: the Plains Indian Museum as the Best American Indian Collection, and the Whitney Western Art Museum as the Best Western Art Gallery.
Finally, in addition to the honors awarded to the Buffalo Bill Center of the West, the town of Cody, Wyoming, earned the reader's choice award for "Best Old West Art Town."
"We're honored to receive the True West awards, especially since we're always in such good company," says Marguerite House, the Center's Acting Public Relations Director. "The 'Best of the West' is special since it incorporates the reader perspective, too. For us, these awards confirm the affinity that people have with the West, and validate our efforts to celebrate the Spirit of the American West in everything we do—just like our friends at True West."
Celebrating its 65th anniversary in 2018, True West is the world's oldest, continuously-published western American magazine. With its simple mission to "preserve the American West," the publication launched in 1953 and is headquartered in Cave Creek, Arizona.
---
Since 1917, the award-winning Buffalo Bill Center of the West in Cody, Wyoming, has devoted itself to sharing the story of the authentic American West. The Center is an affiliate of the Smithsonian Institution. For additional information, visit centerofthewest.org or the Center's Facebook page.