What are your plans this summer?
School is out and we are planning some fun new workshops for the summer! However, we had to modify our summer workshop offerings because of health and safety concerns. Below is a current list of online workshops and outdoor summer activities. Come join is for some fun!
Register online at tickets.centerofthewest.org!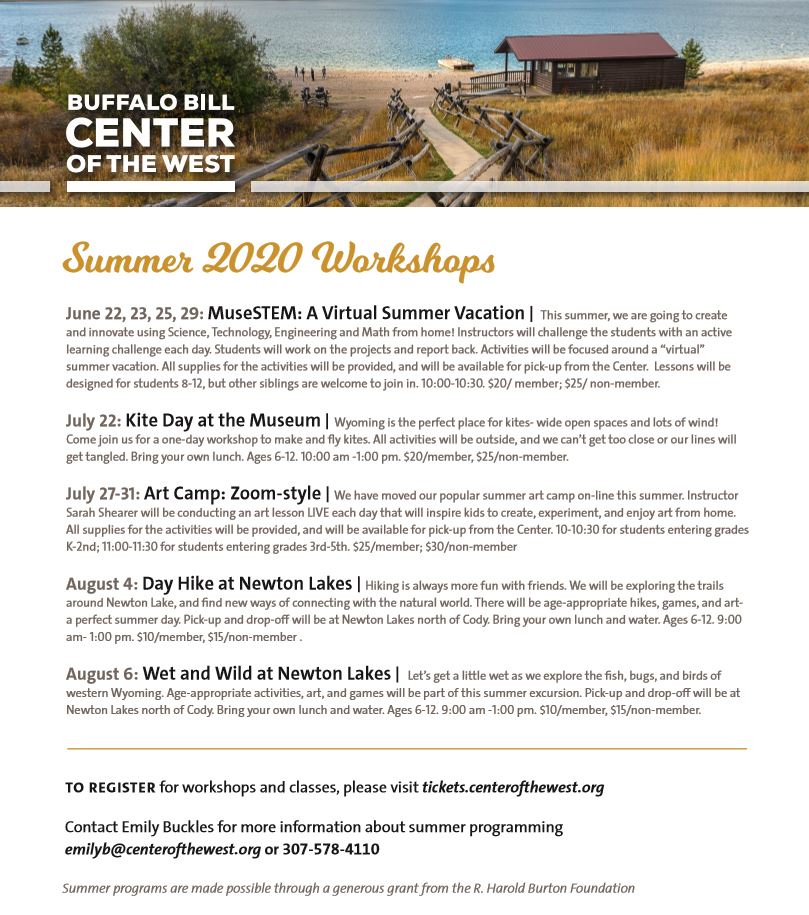 CLICK HERE for a PDF of the flyer.