Larry Larom was the owner of a famous dude ranch southwest of Cody. He had long been supportive of the Cody Stampede Rodeo and was one of its first directors.
Mary Robinson, Housel Director of the McCracken Research Library, said he must have recognized that the rodeo was an important element in attracting dudes to his guest ranch.
"In fact, dude ranching and rodeo were made for each other in the sense that people began to expect that part of the dude ranch experience was going to a real live rodeo," said Robinson.
But like any other outdoor event, the rodeo is subject to weather. Robinson said apparently there was a lot of bad weather in the summer of 1940. They know that because of a telegram that Larom sent to a man named Breck Moran, who's the president of the Cody Stampede.
"Due to lack of boats at valley the guests find the distance too long to swim but we are building a Noah's Ark and will be down in force tomorrow. Hope you're having better weather and good show regards, Larry Larom of Valley Ranch," read the telegram.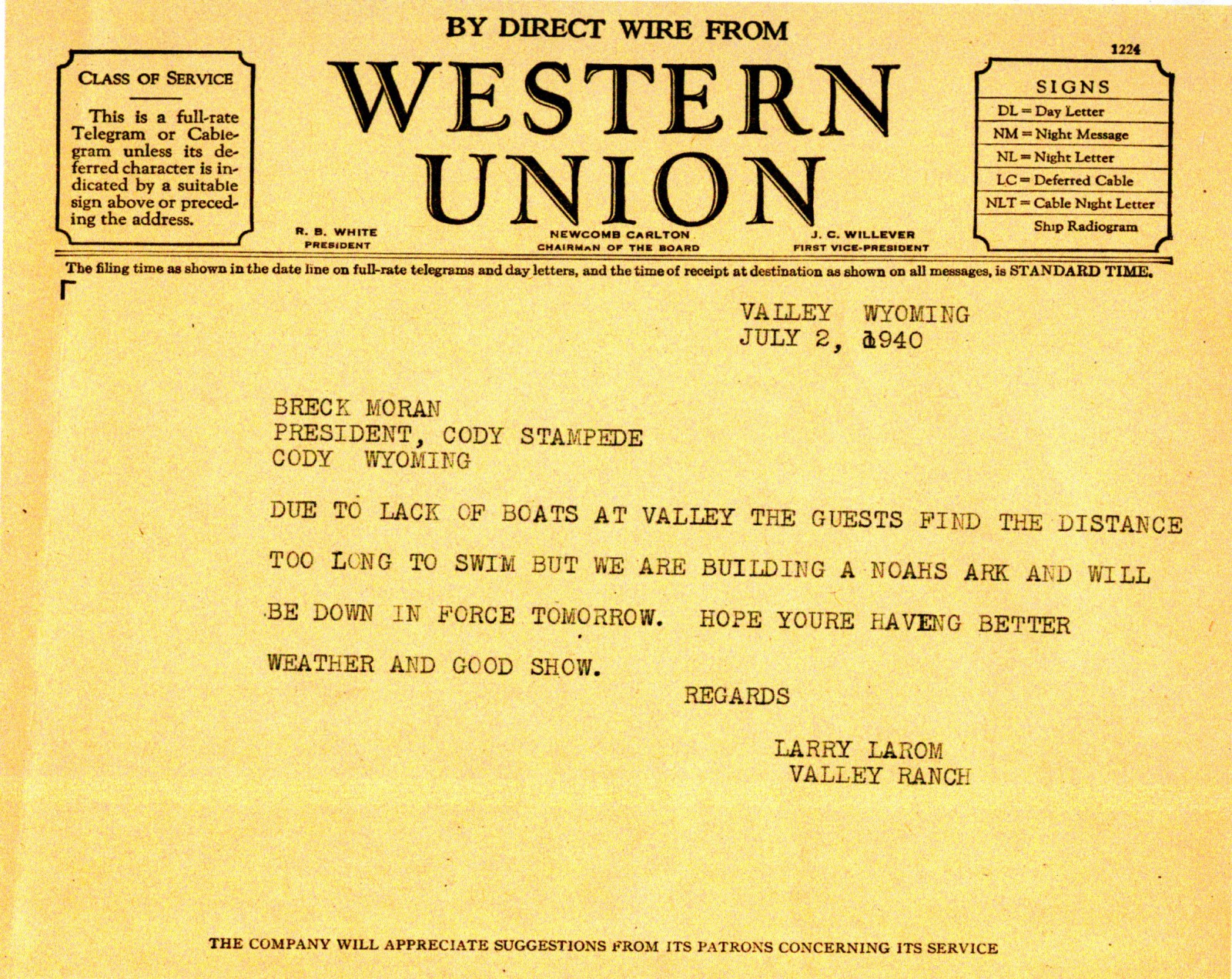 Robinson said Larom was a good promoter and good businessman but this telegram showed that he also had a sense of humor.
Museum Minute was a series co-produced with Wyoming Public Media (WPM).