Virtual Lunchtime Expedition – Yellowstone Amphibians
June 4, 2020 @ 12:15 pm

-

1:15 pm

MDT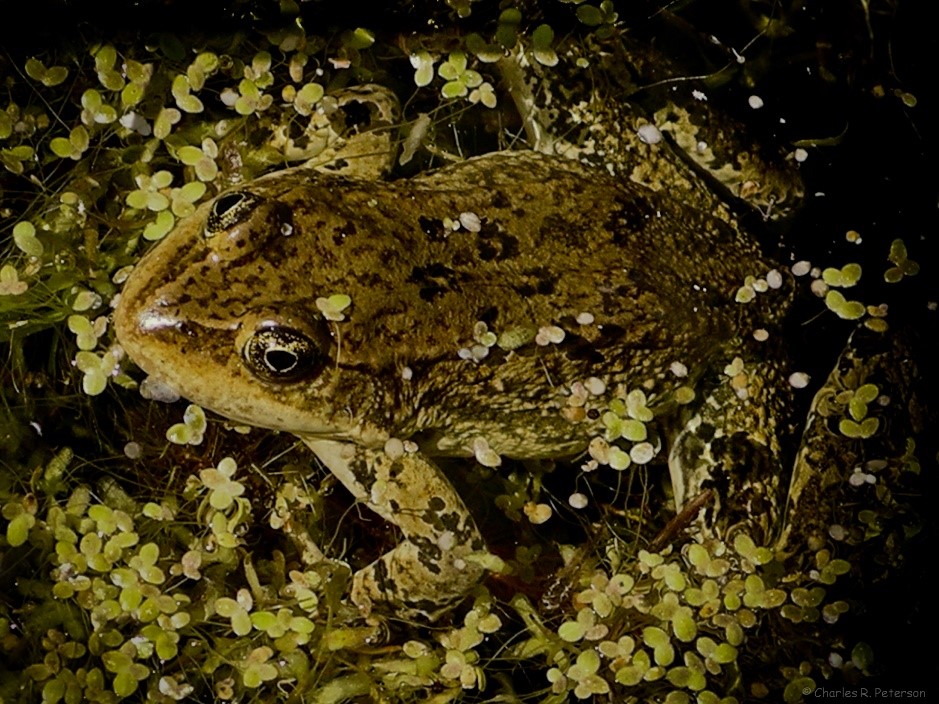 The Amphibians of Yellowstone
---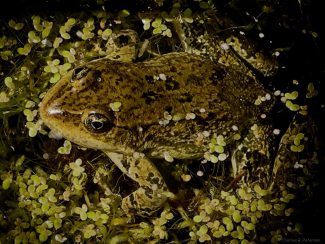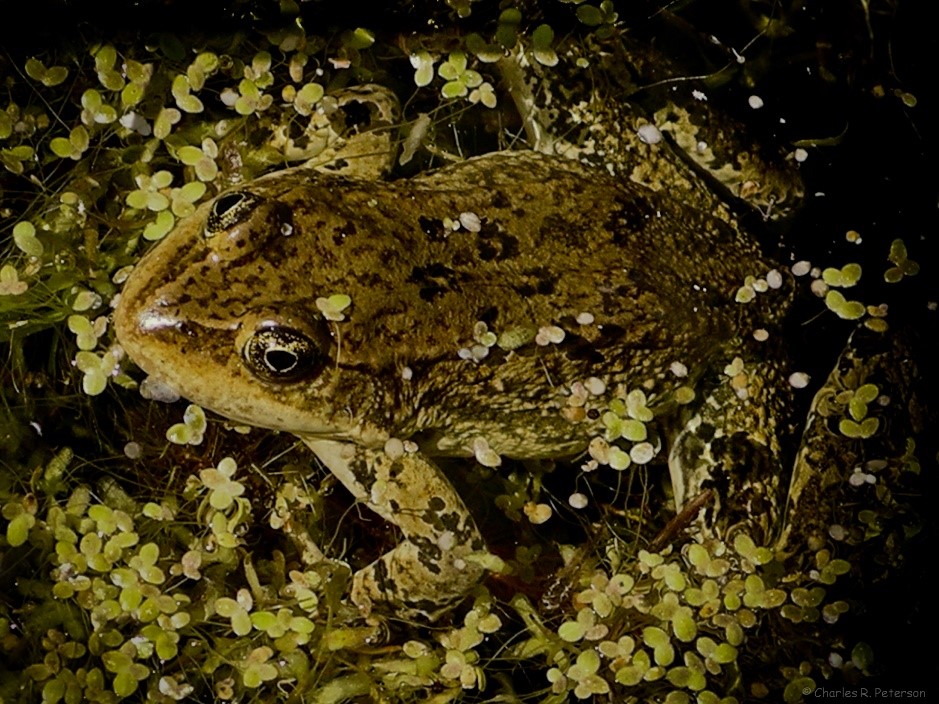 We invite you to join us for this lecture via Zoom Webinar! Note that it will start right at noon.
When: Jun 4, 2020 12:00 PM Mountain Time (US and Canada)
Topic: Draper Museum Lunchtime Expedition: The Amphibians of Yellowstone w/ Dr. Charles R. Peterson
Register in advance for this webinar:
https://us02web.zoom.us/webinar/register/WN_z4gIbzk5QuiSJ0laFKpbvA
After registering, you will receive a confirmation email containing information about joining the webinar.
---
By Charles R. Peterson
June 4, 2020
Noon
Join us for our June Draper Natural History Museum Lunchtime Expedition. Dr. Charles R. Peterson from the Department of Biological Sciences at Idaho State University and the Idaho Museum of Natural History presents The Amphibians of Yellowstone. The talks in this series are free, and take place in the Buffalo Bill Center of the West's Coe Auditorium the first Thursday of the month.
Five species of amphibians occur in Yellowstone National Park, including the western tiger salamander, western (boreal) toad, boreal chorus frog, Columbia spotted frog, and Plains spadefoot toad. These species exhibit a fascinating range of adaptations to the varied topography, wetlands, temperature, moisture, and water chemistry found in Yellowstone.
Peterson's talk covers how to identify them, where they occur, their activity patterns, movements, feeding, defensive adaptations, reproduction, status, and trends. He also describes the National Park Service's amphibian monitoring program for Yellowstone and how museum visitors can contribute to our knowledge of amphibians through the Greater Yellowstone Amphibian and Reptile iNaturalist Project.
About our speaker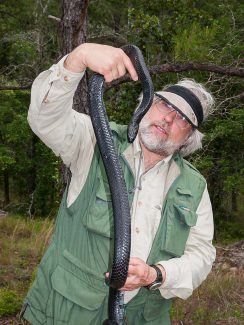 Peterson received his BS and MS degrees in Zoology at the University of Illinois-Urbana (1971, 1974), his PhD in Zoology at Washington State University (1982), and conducted his postdoctoral work at the University of Chicago (1983 – 1988). He began working at Idaho State University in 1988 and is currently a Professor of Zoology in the Department of Biological Sciences and the Affiliate Curator of Herpetology for the Idaho Museum of Natural History.
Peterson has conducted herpetological training sessions for many agencies and corporations and is veryvinvolved in outreach education activities. His research interests include the spatial, physiological, and conservation ecology of amphibians and reptiles. Much of his work has focused on reptile populations on Idaho's Snake River Plain and on amphibian populations in the Greater Yellowstone Ecosystem. He is currently working on citizen science projects utilizing the iNaturalist mobile application to document the distribution and activity of amphibians and reptiles in Idaho and the Greater Yellowstone Area.
Draper Natural History Museum Lunchtime Expeditions are supported in part by Sage Creek Ranch and the Nancy-Carroll Draper Foundation.
Join us the first Thursday of each month February through December for a Lunchtime Expedition! These free lectures explore a variety of natural history subjects and issues. Lectures take place in our Coe Auditorium at 12:15 p.m. and are free and open to the public.
Upcoming Lunchtime Expeditions
July 2: Frank T. van Manen, Yellowstone Grizzly Bear Recovery: The Resilience of an Iconic Population
August 6: Embere Hall, Alpine Ecology and Pika Response to Changing Environmental Conditions
September 3: Paul Cross, Disease Transmission in Greater Yellowstone Ecosystem Ungulates
September 30 (note date change for what would usually be our October talk): Carol McIntyre, More than 30 Years Insights on Golden Eagles in Alaska
November 5: Larry Heaney, Island Biogeography of Mammals in the Philippines
December 3: To be determined
Related Events