Lending Materials
---
The Buffalo Bill Center of the West has educational lending materials that schools can borrow. Please read through the guidelines and then browse below for information on available trunks.
Guidelines for Lending Materials
Requests must be made at least three weeks prior to the requested date.
Lending materials may be borrowed for two weeks. Longer periods are considered if requested in advance.
All shipping costs are the responsibility of the borrower. An invoice for shipping to your school is included when materials are shipped.
Once you've submitted your request, you will receive an e-mail response that your request is being processed.
Your visit is not confirmed until you receive a second e-mail within 1 week with details regarding your request.
---
Online Registration
Teachers can request materials using our online registration. Please let us know if you have any problems with our online registration system: contact Alex Martin at [email protected] or at 307-578-4028.
SURVEY: After borrowing any of our lending materials, we invite you to return here to evaluate it in a short survey: Outreach Evaluation
---
Outreach Trunks
Click on each image for a larger view of trunk contents.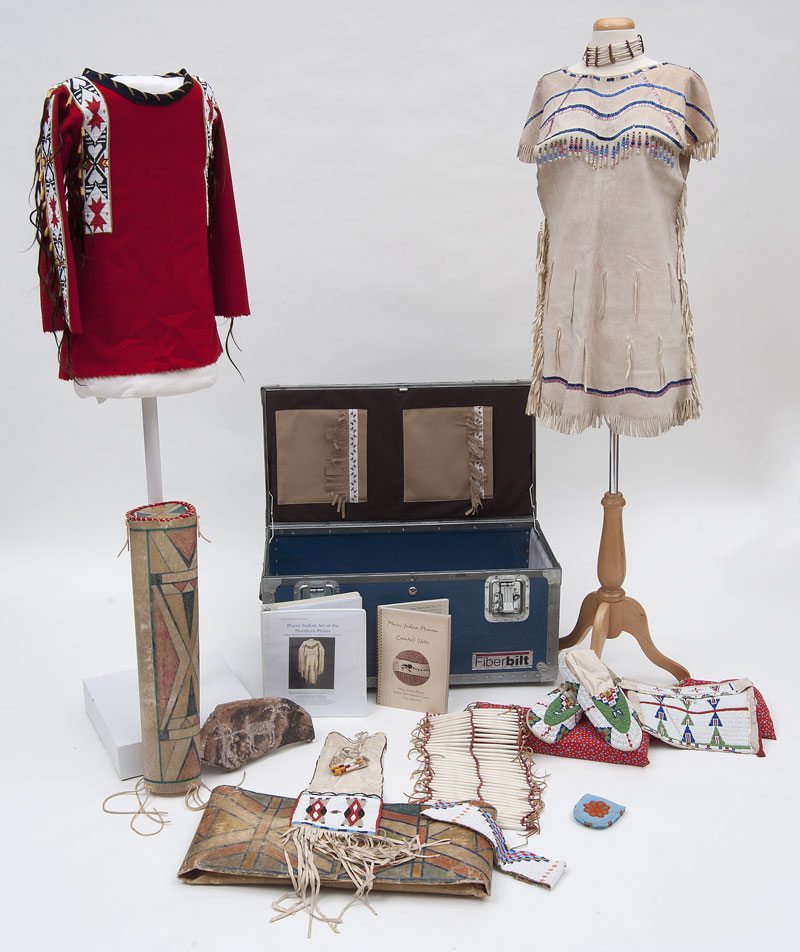 Plains Indian Art Trunk
This trunk fosters an understanding and appreciation for the culture of Plains Indian people. Materials in the trunk include examples of traditional Plains Indian arts such as: bead work; quill work; and painted objects. A teacher's guide is enclosed.
Weight: 51 lbs. Size: 30 x 15 x 15 inches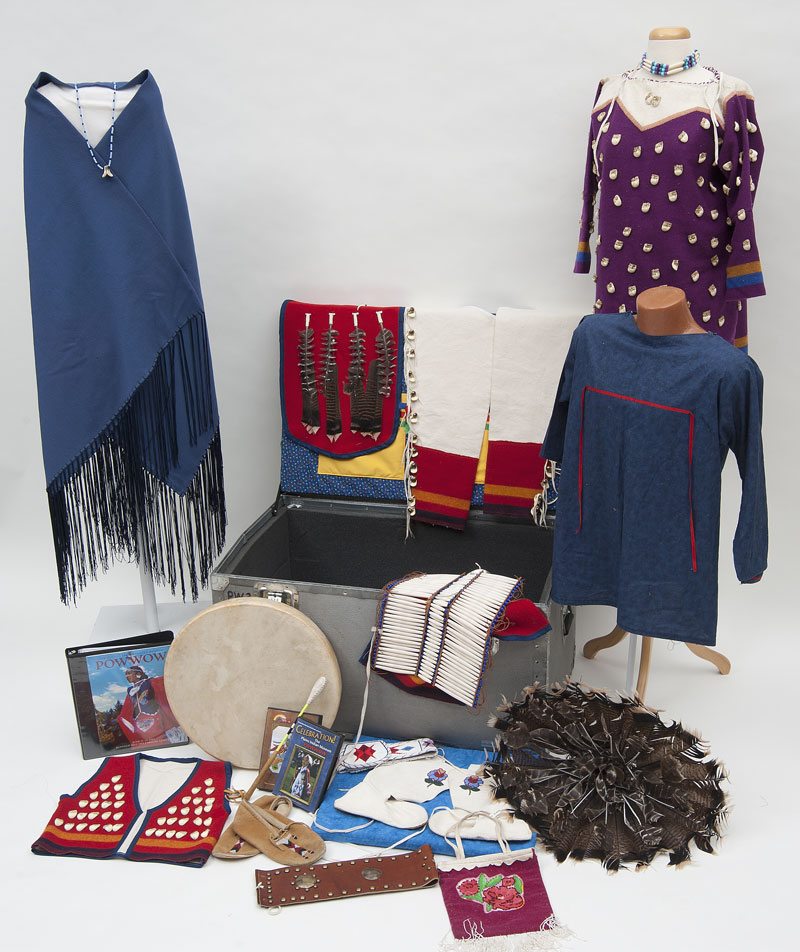 Powwow Trunk – Brand New Curriculum Based on New Standards!!
Music and dance have long been central to American Indian cultures. Today's powwow is a celebration of that heritage. Learn about powwows in their present form and the history behind them with a video, dance outfits, musical instruments, accessories, and a teacher's guide.
Weight: 56 lbs. Size: 32.5 x 20.5 x 19 inches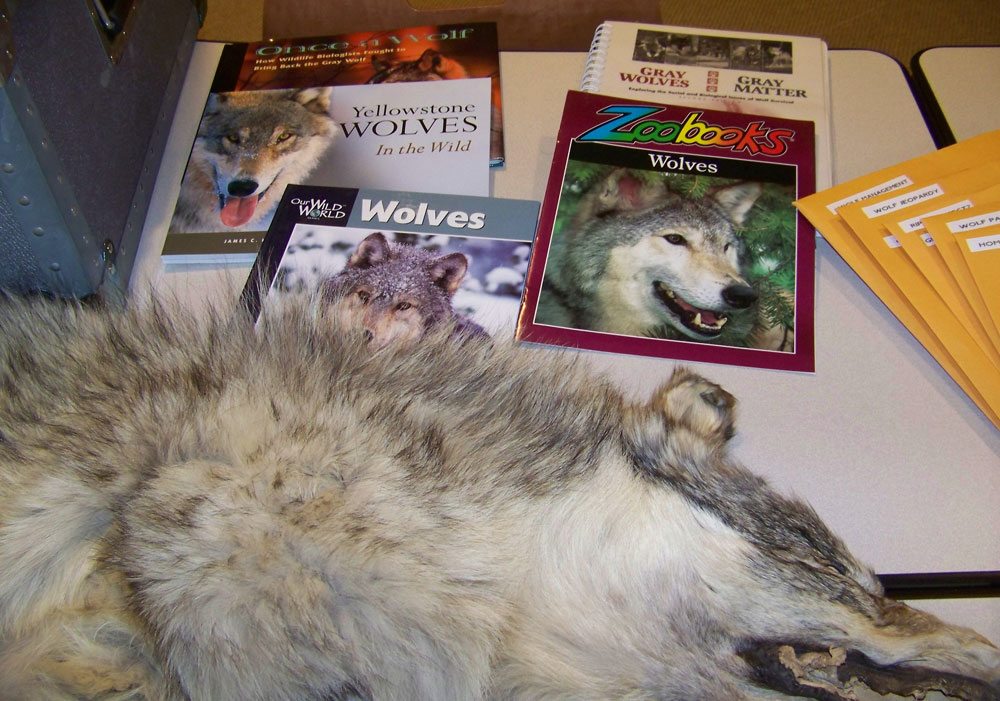 Gray Wolf Natural History Trunk
This trunk explores the gray wolf's biology, controversy, and management. The trunk contains a wolf pelt, skulls, tracks, and other current resources and fun activities! A teacher's guide for grades 1 – 8 is enclosed.
Weight: 54 lbs. Size: 29 x 21 x 13 inches
Trappers, Traders, and Trailblazers: Mountain Men in the Rocky Mountain West Trunk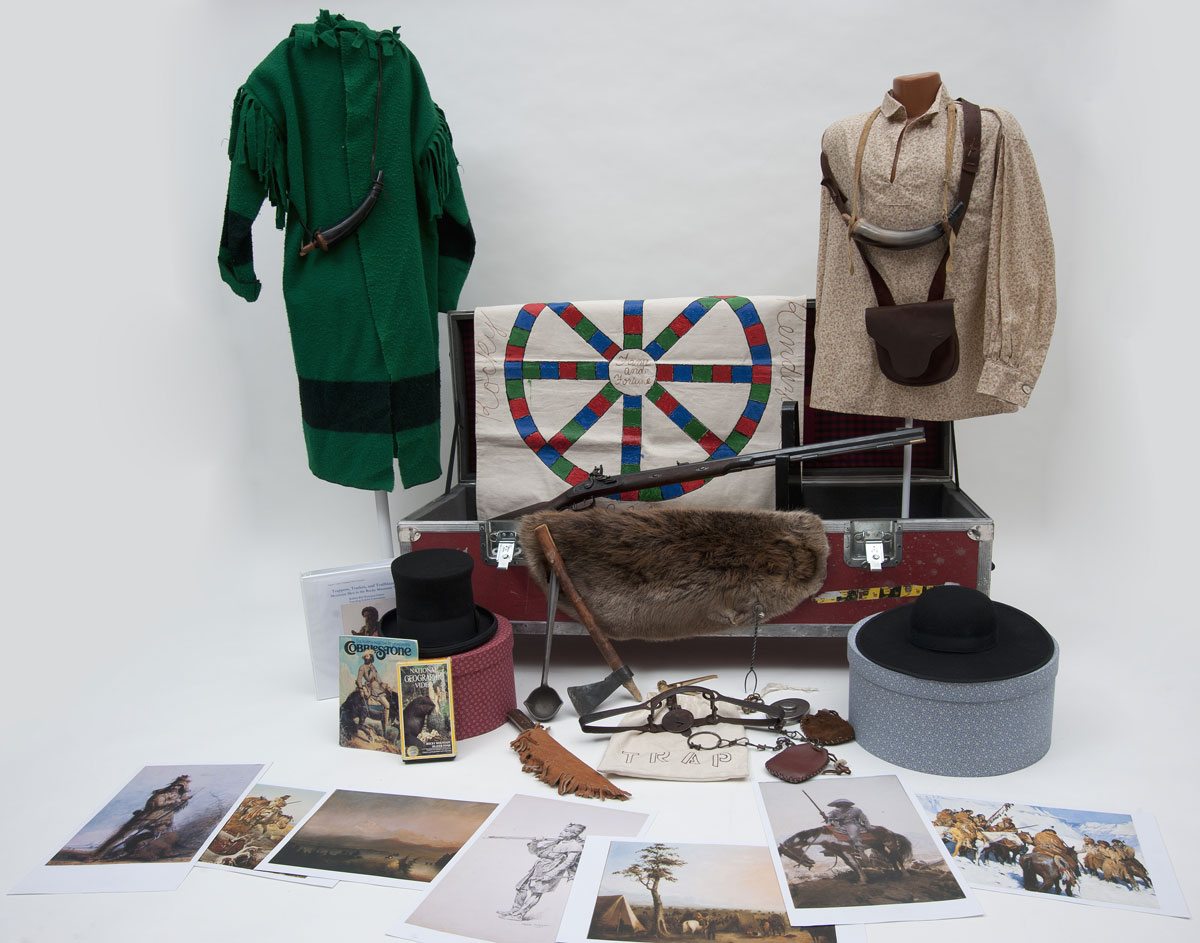 Mountain men were rugged individuals who traveled, explored, and lived in the Rocky Mountains in search of valuable animal pelts. This trunk contains tools and equipment characteristic of mountain men. It also includes classroom activities, games, and a teacher's guide.
Weight: 91 lbs. Size: 52.5 x 19 x 19 inches
---
Standards Correlations
All of our Lending Materials meet Wyoming and Montana state standards. Please click on the link below to view our standards correlation chart.