Originally published in Points West magazine
Fall 2005
Plains Indian Museum meets the World Wide Web with Virtual Collection
Anyone and everyone interested in Native American arts and cultures can now view the extraordinary collection of the Plains Indian Museum (PIM) by going no farther than their computer keyboards. The Buffalo Bill Historical Center recently placed objects from its Plains Indian Museum collection online at www.bbhc.org [at the time of this articles original publication]. Internet visitors to the Center's website need only go to the Plains Indian Museum page, then select "online collections" to view this array of unique objects.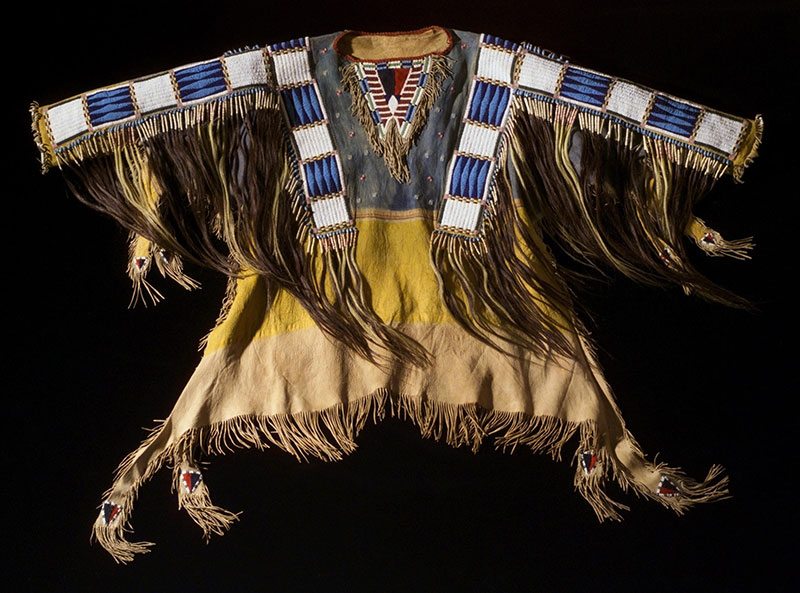 The migration of artifacts from vaults and exhibitions to the Internet was made possible by a grant from The Henry Luce Foundation, headquartered in New York City. Over this multi-year project, objects were systematically photographed using digital photography. After that, the images were combined with their collection records on the Web site database. As a result, the collection is now more accessible to a wider audience. Currently, 541 objects are on view, with more being added periodically from the over 6,000 items in the PIM collection.
"This project initially developed from conversations with representatives from universities, tribal colleges, and Plains Indian Museum Advisory Board members about the Museum's long term interpretive and educational goals," said Plains Indian Museum Curator Emma Hansen. "With an ongoing interest in the Museum's collections, we decided to undertake a project that would provide greater access to the collections database, including photographs and records, for classrooms, tribal communities, researchers and interested individuals. Thankfully, with the Luce Foundation grant, we were able to begin creating digital photographs of the Museum's collection and developing the components of the database."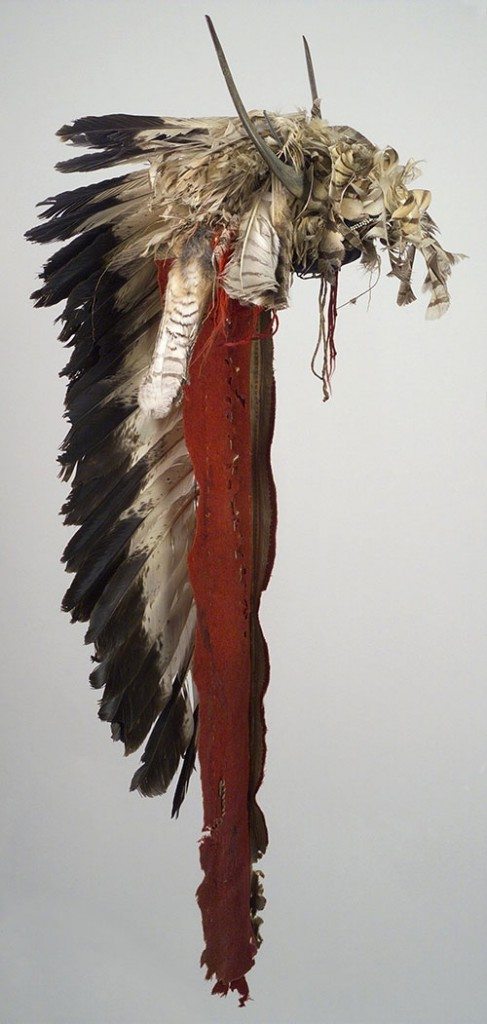 The Plains Indian Museum houses one of the country's largest and finest collections of Plains Indian art and artifacts. "Originally, the Northern Plains clothing and accoutrements within the collections were those of the primarily Lakota and Cheyenne performers assembled during Buffalo Bill's Wild West shows," noted Hansen. "Over the years, however, the collection has been broadened with significant acquisitions from a variety of donors and now includes a host of contemporary additions. Many Plains peoples, as well as Native people from throughout North America, are now represented in superb examples of tribal artistry."
Visitors to the Web site are able to search for objects by name, category, description, and geographical/cultural areas. In addition, charts and maps identify the Native tribes inhabiting certain areas of North America. Viewers are able to select objects to create their own virtual collections. This allows them to return to the site again and again and have immediate access to chosen objects.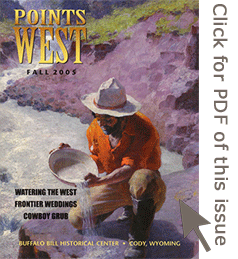 "The collections of the Plains Indian Museum are internationally recognized by artists and scholars for what they convey about Native people of the Plains as well as the intrinsic artistry of individual works," Hansen added. "Through this project, the Museum is now able to provide access to the collections to a wider audience and increase the visibility of the collections and understanding of related Plains Indian Native cultures to the general public."
Post 024