Originally published in Points West magazine
Spring 2003
Colt Collecting: Passion or Obsession?
By K.T. Roes
It's a rare person who doesn't collect something. From a humble assemblage of matchbook covers to the immensely varied accumulations or monarchs, collecting is a universal human endeavor.
The urge to collect has many roots, some darkly psychological and others purely utilitarian. It also has many results, ranging from obsession to pure joy. It is the human desire to accumulate that lies at the heart of every museum on the planet.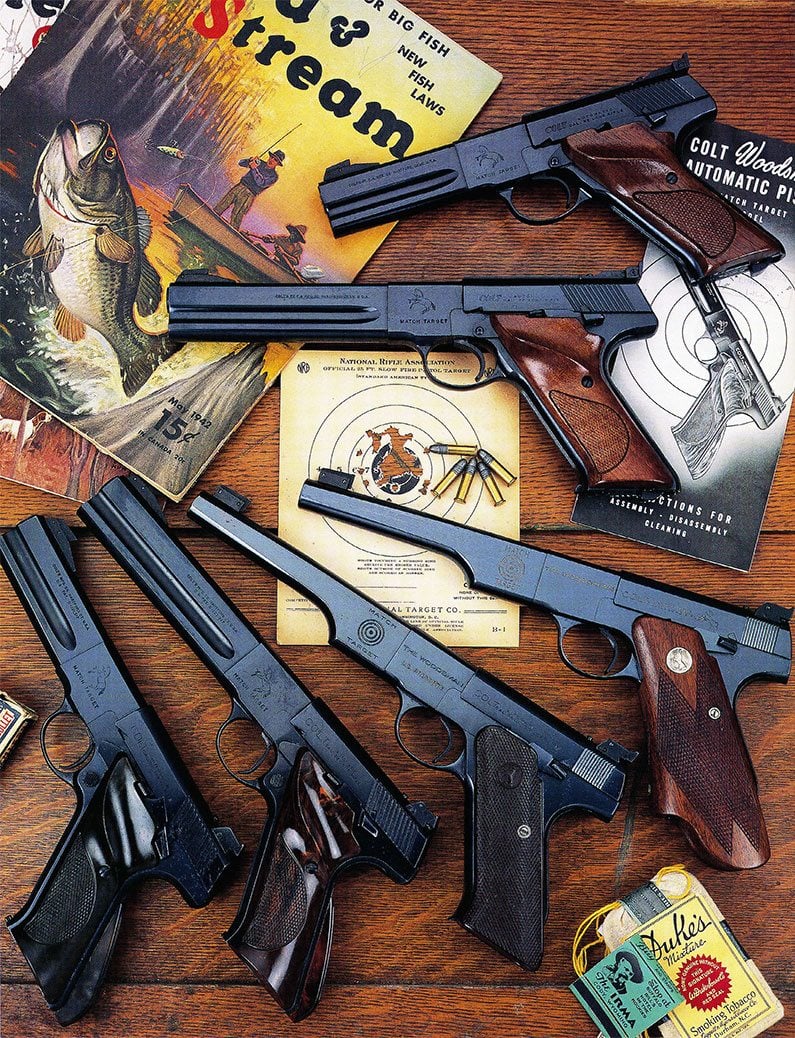 Entering the word "collecting" in an Internet search engine produces 4,560,000 results. Entering "gun collecting" narrows the focus, but still offers 238,000 options for further examination. Entering "Colt gun collecting" produces 6,650 results. That avid interest is best represented by the Colt Collectors Association (CCA), a 2,500-member group with an international membership list. The CCA is a relatively young organization, formed 20 years ago by Colt aficionados who were members of the Texas Gun Collectors Association.
Colt collectors are nearly as varied as the guns they prize. The acquisitive impulses that drive them form a long list as well. Some collectors are searching for beauty, others value history. Some are seeking the rare and almost unobtainable. Others are fascinated by engineering skill, technology or metallurgy. Most admire Samuel Colt as an innovator and a salesman.
Colt collecting can strike at any age. Many collectors can track the origin of their interest to early childhood but others have come to it in later years, when affluence has aided accumulations. Collector Dave Grunberg of Vernon, Connecticut, is a collector whose path began as a child, although he did not acquire his first Colt until many years later. Growing up in Buenos Aires, Argentina, Grunberg engaged in the usual activities of children the world over. One day, while playing outside, he found what appeared to be an expensive fountain pen lying on the ground. The police officer who was asked to help return the pen to its owner rewarded the young Grunberg by offering to let him hold his Colt .45 caliber semiautomatic pistol. The Spanish-speaking young boy had trouble deciphering the inscription on the top of the gun, but he never forgot the heft of the heavy weapon.

Years later, after his family had immigrated to the United States, Grunberg served in the United States Army. "They issued me a Colt .45. It was likedéjà vu, here I am. So I carried this thing for about four years and upon my discharge, I read in a flyer about a Colt for sale," he recalled. After buying the inexpensive gun, Grunberg learned that it had been made in Italy and was not a bona fide Colt at all. "Then I started getting serious about owning some real Colt firearms," he said. "My affinity was always towards the single actions or cowboy guns. I watched the black and white serials every weekend and you always wanted to emulate them, whether it was Roy Rogers of Hopalong Cassidy. My hero was Randolph Scott."
Living near Hartford, Connecticut, the long-time center of Colt manufacturing, Grunberg found it easy to meet collectors and Colt factory employees who guided him as he refined his interest in second and third generation engraved firearms, his passion today.
Growing up in Norway, Tor Karstensen had different early influences. "I got my first gun from my father, at the age of 5, in 1945," he recalled. "It was a small .22 revolver I couldn't use it for serious use, of course, but I played with it. Right after the war there were a lot of guns available in Norway, so we young people got interested and started gun clubs."
"There were 350,000 German soldiers in Norway when the war ended and they left all their guns there. Norway was flooded with guns. A lot of them were taken to the sea and dumped but a lot of them remained among the people of Norway. We have always been a country where a lot of guns existed," Karstensen explained.
By the time Karstensen was 20, he was a full-fledged gun collector. His first "American" gun was a 1911 Colt .45, although it had been made in Norway. As Karstensen's gun collecting interest matured, he completed his collection of M1911 pistols. Today, he has a complete collection of Kongsberg Colts, manufactured in Norway under a 1915 licensing agreement.
An engineer, first for Boeing and then as director of maintenance activities for Scandinavian Airlines, Karstensen has an affinity for mechanical things. He describes the Colt Peacemaker (Single Action Army) as a gun with "a nice aesthetic design…a really neat, thoughtful gun."
Illinois collector John Blickhan agrees. He chose to focus on Colt collecting in part because they "have prettier lines than any other gun. They just look right and feel right."
Blickhan always liked old guns. At one time he had collected "almost the full realm of Winchesters and Civil War carbines." After concluding that his interest was too broad, he chose Colt as his focus. Because the earliest of collectible Colts, the Patersons, were expensive and rare, Blickhan decided to "start with the Walker and end with the Single Action Army." What he had not realized at first was "there are a lot of guns and variations in between."
Blickhan's wife, Kitten, is the other half of a collecting team. She acknowledged that women are relatively rare among Colt collectors. "I'm an anomaly as a woman," she said. "I don't think there are very many women who take an active collecting role. They may support their husbands, and man a table at a show, but they don't actively shop for guns. It's a rare thing to have a woman take such an intense interest in it." For the Blickhans, however, "We decided early on that it was a hobby we could share as a couple," Kitten explained. "Now, we have each become a collecting monster," each with a different set of collecting goals.
Blickhan relies on his wife to spot alterations in firearms, an unfortunate but all-too-frequent happening in the collecting world. "She has a keen eye," he explained, and a calm approach to purchases. "I fall in love with every gun," he laughed. "We don't watch television. We tinker with guns. I like to research and find out information. In the winter time, we're down there (the gun room) almost every night," he said.
Kitten Blickhan is on the CCA board along with California collector Karen Green, the club's secretary. Although she started her interest in Colt because her husband is a collector, Karen Green soon developed a fascination with Derringers and in Samuel Colt, the Colt family, and company memorabilia. Now, members of the CCA laughingly refer to her as "Karen Colt."
After a 19-year CCA membership and a nine-year stint as secretary, Green is aware of the benefits of collecting and the friendships that grow over time. "Collecting has encouraged us to travel more," Green explained. "We've had some very enjoyable experiences. I just wish we had more time to devote to it. There's so much to know and so much to learn. And there are so many wonderful people who share this collecting interest," she said.
Nearly every Colt collector agrees. The collecting fraternity is filled with fast friendships, despite the distances separating members. As CCA historian Lowell Pauli put it, "My best friends don't live in Oregon where I live. They are members of the CCA. I may not see them as often as I would like to but they are still my best friends."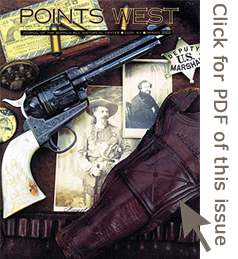 Firearms collections represent sizeable investments. As Dave Grunberg explained, "It almost becomes like a 401k. It's like fine art. It appreciates through the years and it's almost inflation proof." However, Grunberg put his finger on a common thread, when he said, "For some people, what I do is sheer lunacy. But for me, it's enjoyment."
The thrill of the chase – finding a gun that's older, more rare or in better condition than the one before – propels collectors ever forward. Collectors use words like "joy," "thrills," "excitement" and "happiness" to describe their favorite activity. Finding the right gun even has medicinal purposes. "It's dynamite when you get hit by the bug," Pauli said. "I can be down in the dumps and then I find something great and suddenly, I'm euphoric."
Post 041