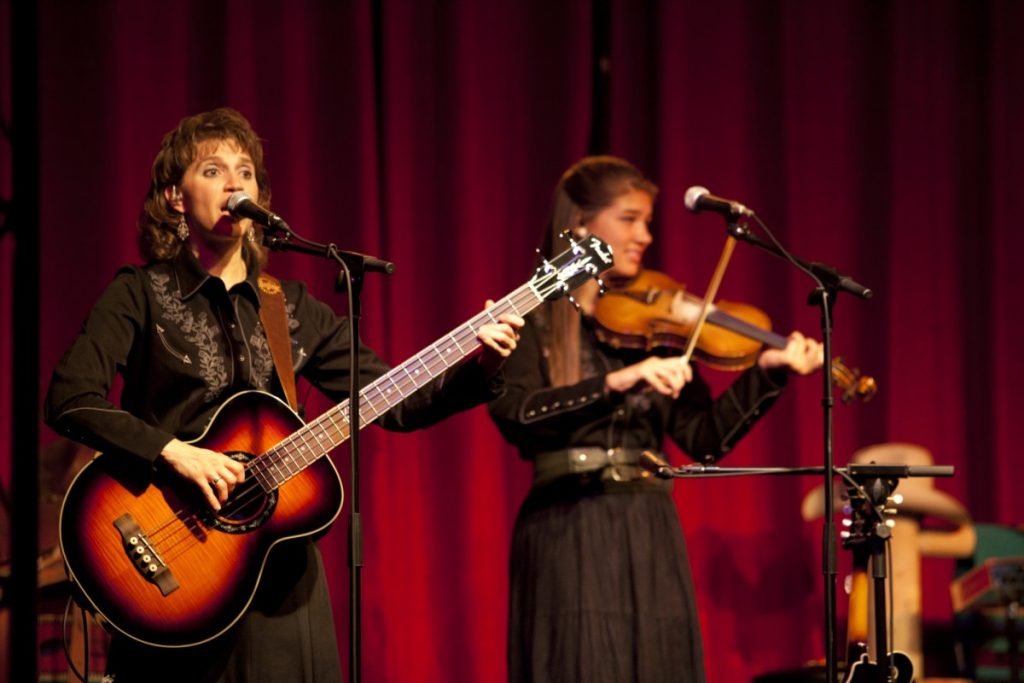 Wendy Corr, bassist and vocalist in the Dan Miller Cowboy Music Revue, is used to wearing many hats. During her nine seasons with the show, she's managed a local restaurant, ran her own travel agency, and performed in talent contests and theatre productions around the state. So when Dan Miller approached Wendy nearly a decade ago to bring her singing talents to the show and learn a new instrument on the fly, she did what she always does: embrace the challenge. Now, she's a multifaceted performer and a fan favorite of the show.
How did you become a part of the show?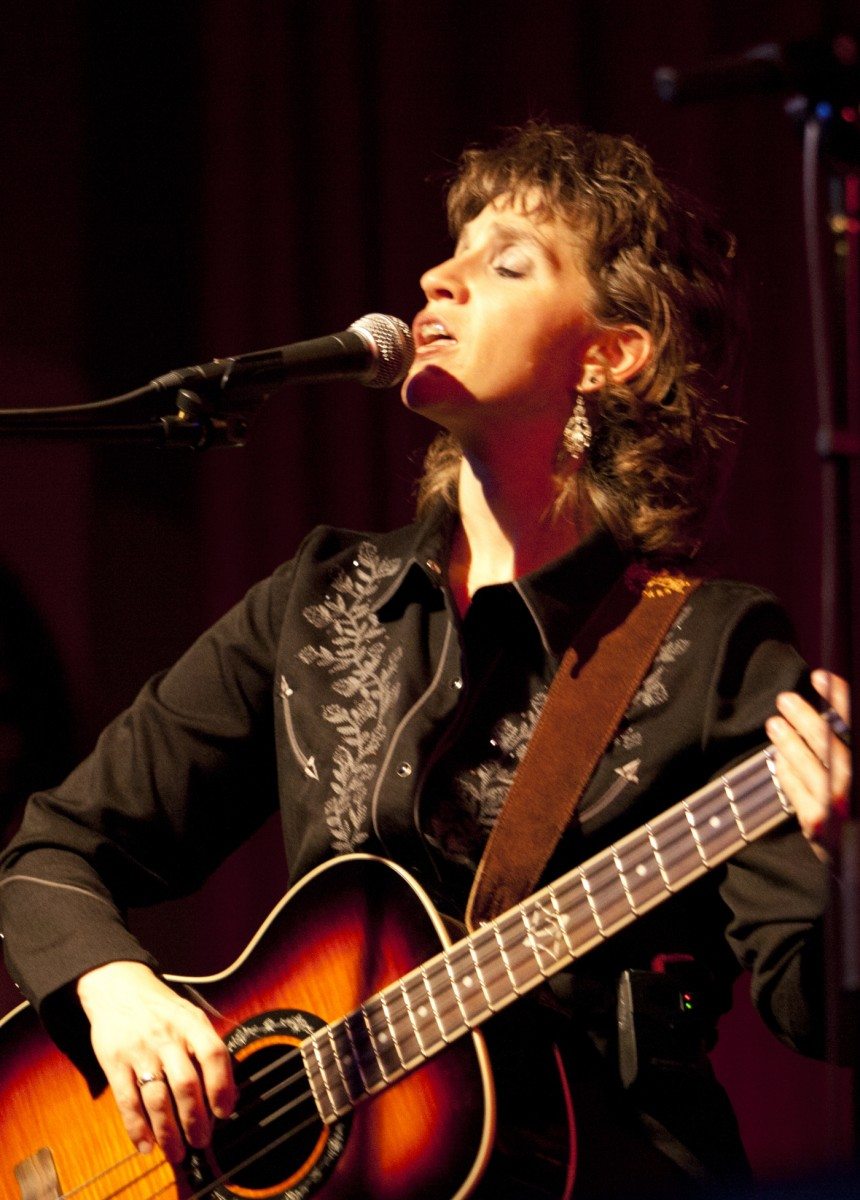 Dan heard me sing at a talent contest at Cassie's [Supper Club]. He was one of the celebrity judges for the contest, and he heard me sing. He called me before the [Cowboy Music Revue] even started and asked if I'd be able to do it. I couldn't—it was the wrong time in my life at that point. Three years later, I was working at the radio station, and Dan sat down in my studio and said, "You're going to do this." In the fall of 2007, I made a commitment to the show. I didn't know how to play the bass at the time.
You were hired as a bass player, but you didn't know how to play bass. That sounds daunting, to say the least.
It was absolutely terrifying. I practiced my fingers off all winter. Dan gave me a recording of one of their live shows, and I learned all the songs that they did at the time. I'm sure I was awful. In the second season, Barbara Mandrell came to see the show. I was a nervous wreck, but she told me, "Keep playing. We female instrumentalists need to stick together." That was very sweet of her. It's only been in the last three or four years that I feel like I can call myself a bass player.
You're a singer, first and foremost. But you didn't necessarily come from a cowboy music background.
I didn't. But I've loved country music since I was a little girl. Cowboy music was never really on my radar—I've sang for weddings, funerals, talent contests, and that has been my thing. So to jump on and sing in a very professional production like the Cowboy Music Revue was a big leap for me.
What do you love about cowboy music?
I love the harmonies—they're fantastic in cowboy music. I also love the reactions of people in the audience. When we get up on stage and play, it warms my heart for people to smile and sing along with our tunes. If people leave the Cowboy Music Revue smiling, then we've done our job. Cowboy music takes you to the old western movies. It takes you to a place where the mountains are big and the sky is bigger.
For more information, or to purchase Cowboy Music Revue tickets, click here!