Originally published in Points West magazine in Summer 2003
Why Are There No Great Women Artists of the West? But, Wait, There's Georgia O'Keeffe
By Sarah E. Boehme
Former Curator, Whitney Western Art Museum
Georgia O'Keeffe (1887–1986) stands as an important figure in American art with her stunning articulations of floral patterns, bone shapes, and stark land and cloudscapes.[1] She chose to live in the West and used the West as an inspiration, but like many artists who do not wish to be categorized, she would not have wanted to be labeled as a western artist, or as a woman artist, or as any type of artist that might appear limiting. Her accomplishments as an artist, her fame, and her popularity thrust her into the pantheon of western artists, as the exceptional woman, but her modernity signals the upheaval of change.
Born in Sun Prairie, Wisconsin, O'Keeffe studied at the Art Institute of Chicago, the Art Students League in New York and with artists such as Arthur Wesley Dow. She taught art in Texas and South Carolina, but formed a determination to paint rather than to teach. A portfolio of her works was shown to Alfred Stieglitz, the important photographer and founder of the modernist 291 Gallery in New York, who gave her an exhibition, an important step in establishing her career.
She and Stieglitz would later marry, each pursuing an artistic career, but theirs was not a conventional domestic environment. In 1929 O'Keeffe discovered New Mexico, a place that became important for her, but not for Stieglitz, so this western environment of desert was hers alone. She returned there for sketching trips while maintaining contacts with the New York art world, and eventually settled in New Mexico, a state where, after her death, a museum was founded to honor her artistic legacy. The changes that revolutionized the artistic world in the early twentieth century affected not only the very forms of art but also the institutions that brought art, like that of O'Keeffe's, to the public eye.
Note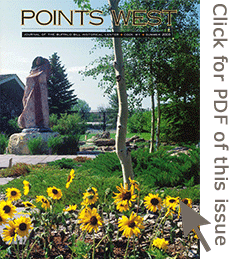 1. The literature on Georgia O'Keeffe is voluminous. See, for example, Barbara Buhler Lynes, Georgia O'Keeffe, Catalogue Raisonné (New Haven, Washington, D.C., and Abiquiu: Yale University Press, National Gallery of Art and The Georgia O'Keeffe Foundation, 1999) and Peter H. Hassrick, ed., The Georgia O'Keeffe Museum (New York: Harry N. Abrams in association with the Georgia O'Keeffe Museum, 1997).
Post 160