As the Whitney staff prepares to celebrate Thanksgiving, we would like to share an extraordinary print illustrating the centerpiece of this holiday, the turkey. Enjoy the print, engage in conversation, and be thankful.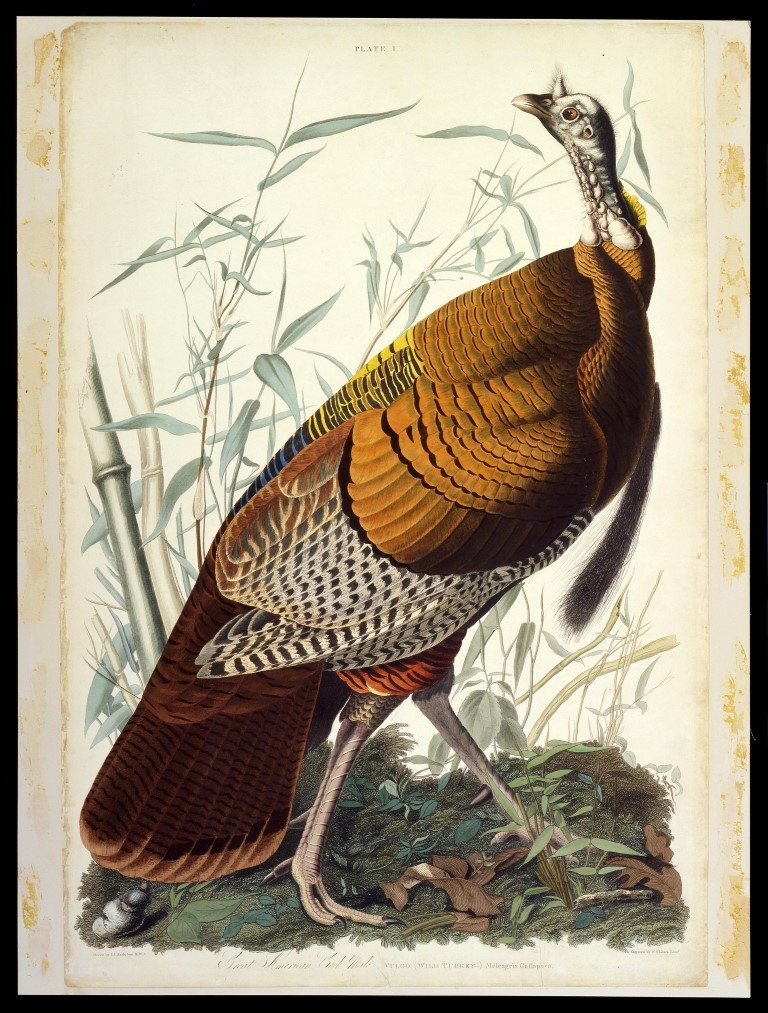 John James Audubon was born in 1785. He became one of the finest artists and naturalists of the world during his lifetime. He was an avid hunter, yet understood the concerns for conservation. He earned his reputation with the large folio-sized publication, Birds of America, a collection consisting of 435 life-size prints. Audubon set off on his quest to depict America's birds in the early 1820s. This hand-colored engraving on paper, Great American Cock, Male (Wild Turkey) was drawn in 1825. This print was the first in Audubon's publication, giving it great importance.
Happy Thanksgiving from our family to yours!